Welcome to spring semester, DC3! Our displays are full of brand new books, just waiting for you to come and check them out.  Have a look!
Influenza by Dr. Jeremy Brown While influenza is now often thought of as a common and mild disease, it still kills over 30,000 people in the US each year. Dr. Jeremy Brown, currently Director of Emergency Care Research at the National Institutes of Health, expounds on the flu's deadly past to solve the mysteries that could protect us from the next outbreak. In Influenza, he talks with leading epidemiologists, policy makers, and the researcher who first sequenced the genetic building blocks of the original 1918 virus to offer both a comprehensive history and a roadmap for understanding what's to come.
Dr. Brown digs into the discovery and resurrection of the flu virus in the frozen victims of the 1918 epidemic, as well as the bizarre remedies that once treated the disease, such as whiskey and blood-letting. Influenza also breaks down the current dialogue surrounding the disease, explaining the controversy over vaccinations, antiviral drugs like Tamiflu, and the federal government's role in preparing for pandemic outbreaks. Though 100 years of advancement in medical research and technology have passed since the 1918 disaster, Dr. Brown warns that many of the most vital questions about the flu virus continue to confound even the leading experts.
Influenza is an enlightening and unnerving look at a shapeshifting deadly virus that has been around long before people—and warns us that it may be many more years before we are able to conquer it for good.
I Wondered About That Too by Larry Scheckel Here you'll find entertaining and expansive answers to 111 questions you didn't even know you had, such as: What color is my brain? Which is the deadliest snake? How high do birds fly? Is Jell-O really made from horse hooves? The wide-ranging questions and answers will make readers eager to learn more.
Look Alive Twenty-Five by Janet Evanovich There's nothing like a good deli and the Red River Deli in Trenton is one of the best. World famous for its pastrami, cole slaw and for its disappearing managers. Over the last month, three have vanished from the face of the earth, the only clue in each case is one shoe that's been left behind. The police are baffled. Lula is convinced that it's a case of alien abduction. Whatever it is, they'd better figure out what's going on before they lose their new manager, Ms. Stephanie Plum.
Of Blood and Bone by Nora Roberts They look like an everyday family living an ordinary life. But beyond the edges of this peaceful farm, unimaginable forces of light and dark have been unleashed.
Fallon Swift, approaching her thirteenth birthday, barely knows the world that existed before—the city where her parents lived, now in ruins and reclaimed by nature since the Doom sickened and killed billions. Traveling anywhere is a danger, as vicious gangs of Raiders and fanatics called Purity Warriors search for their next victim. Those like Fallon, in possession of gifts, are hunted—and the time is coming when her true nature, her identity as The One, can no longer be hidden.
In a mysterious shelter in the forest, her training is about to begin under the guidance of Mallick, whose skills have been honed over centuries. She will learn the old ways of healing; study and spar; encounter faeries and elves and shifters; and find powers within herself she never imagined. And when the time is right, she will take up the sword, and fight. For until she grows into the woman she was born to be, the world outside will never be whole again.
48 Hours by William R. Forstchen In 48 hours, the Earth will be hit by a Coronal Mass Ejection (CME) from the Sun, a "Carrington Event" that has the power to shut down and possibly destroy the world's electrical infrastructure. To try and prevent permanent damage, everything goes dark prior to the hit: global communications are shut down; hospital emergency generators are disconnected; the entire internet, media broadcasting, and cell phone systems are turned off.
Will the world's population successfully defend itself in the wake of the CME, or will mass panic lead to the breakdown of society as we know it?
William R. Forstchen is at his best in 48 Hours, a tale of the resilience of American citizens when faced with a crisis.
Zero Sugar Cookbook by David Zinczenko This book will change your life. Dave Zinczenko – the #1 New York Times bestselling author and most trusted name in health and wellness – knows that's true, because it changed his.
In Zero Sugar Diet, Dave discovered new science that proved why we can't lose weight, no matter how hard we try. The culprit: added sugars, the sneaky substance food manufacturers slip into everything you eat, from bread to cold cuts, even "health" foods. But how to give them up?
To find out, Dave worked with nutritionists to develop Zero Sugar Diet, and ran a test panel of 1,000 people where he documented – on a day-by-day basis – the remarkable changes that happened. Energy levels soared. Waistlines shrank. Blood pressure and cholesterol numbers plummeted. Muscles became toned and lean. Dave even lost 10 pounds himself!
The same thing can happen for you. And the Zero Sugar Cookbook will make it easy and effective for everyone. Inside, you'll find over 100 deliciously satisfying recipes – from hearty breakfasts to comfort-food classics, and snacks in between – that contain zero added sugars, and they're so tasty, you won't even notice!
The Breakthrough by Charles Graeber For decades, scientists have puzzled over one of medicine's most confounding mysteries: Why doesn't our immune system recognize and fight cancer the way it does other diseases, like the common cold?
As it turns out, the answer to that question can be traced to a series of tricks that cancer has developed to turn off normal immune responses – tricks that scientists have only recently discovered and learned to defeat. The result is what many are calling cancer's "penicillin moment," a revolutionary discovery in our understanding of cancer and how to beat it.
In THE BREAKTHROUGH, Graeber guides readers through the revolutionary scientific research bringing immunotherapy out of the realm of the miraculous and into the forefront of twenty-first-century medical science. As advances in the fields of cancer research and the human immune system continue to fuel a therapeutic arms race among biotech and pharmaceutical research centers around the world, the next step – harnessing the wealth of new information to create modern and more effective patient therapies – is unfolding at an unprecedented pace, rapidly redefining our relationship with this all-too-human disease.
Groundbreaking, riveting, and expertly told, THE BREAKTHROUGH is the story of the game-changing scientific discoveries that unleash our natural ability to recognize and defeat cancer, as told through the experiences of the patients, physicians, and cancer immunotherapy researchers who are on the front lines. This is the incredible true story of the race to find a cure, a dispatch from the life-changing world of modern oncological science, and a brave new chapter in medical history.
Quarterback by John Feinstein In the NFL – America's most popular sports league – quarterbacks are kings. The right QB becomes the face of a franchise and marches his team – and millions of fans – on a glorious winning odyssey that can last for a decade or longer. The wrong QB leads his team to losses, infighting, second-guessing, and fan misery. Qyarterbacks are drafted straight out of college with indescribable expectations and tantalizing dreams of stardom resting on their shoulders from Day One. They play in front of 75,000 fans, with millions more watching at home. The intense media glare follows their every move. Many QBs wash out of the league . . . and a few become legends.
John Feinstein takes us inside that rarified world with five men who have achieved the highest levels in the NFL. Andrew Luck and Alex Smith – both #1 overall selections in their respective drafts; Joe Flacco – Super Bowl MVP; Doug Williams – the first African American quarterback to win the biggest game in sports and to be named Super Bowl MVP; and Ryan Fitzpatrick – experienced veteran and starting quarterback of seven NFL teams . . . among them, they have lived every aspect of playing the position. Feinstein describes the pressures, politics, business, and physical toll. He maps out a QB's journey, from incredible athleticism and college stardom to the NFL draft, from taking command of the huddle to marching a team down the field with a nation of fans cheering.
With the cooperation of these five quarterbacks and dozens of other players, coaches, and GMs, Feinstein assembles an unprecedented glimpse into the routine of a star quarterback – in the locker room and in the huddle – and outlines what happens on the field in the heat of battle, whether leading to spectacular moments or embarrassing defeats . . . as well as the demands of the press conferences afterward. Feinstein also explores the controversies of a powerful league embroiled in questions of player health, substance abuse, racism, TV revenue, corporate greed, draft decisions, free-agency strategies, and management decisions that are sometimes brilliant and sometimes questionable. In the end, Quarterback is John Feinstein's most fascinating – and insightful – book yet.
Fire & Blood by George R. R. Martin With all the fire and fury fans have come to expect from internationally bestselling author George R. R. Martin, this is the first volume of the definitive two-part history of the Targaryens in Westeros.
Centuries before the events of A Game of Thrones, House Targaryen – the only family of dragonlords to survive the Doom of Valyria – took up residence on Dragonstone. Fire & Blood begins their tale with the legendary Aegon the Conqueror, creator of the Iron Throne, and goes on to recount the generations of Targaryens who fought to hold that iconic seat, all the way up to the civil war that nearly tore their dynasty apart.
What really happned during the Dance of the Dragons? Why was it so deadly to visit Varlyria after the Doom? What were Maegor the Cruel's worst crimes? What was it like in Westeros when dragons ruled the skies? These are but a few of the questions answered in this essential chronicle, as related by a learned maester of the Citadel and featuring more than eighty all-new black-and-white illustrations by artist Doug Wheatley. Readers have glimpsed small parts of this narrative in such volumes as The World of Ice & Fire, but now, for the first time, the full tapestry of Targaryen history is revealed.
With all the scope and grandeur of Gibbon's The History and Decline of the Roman Empire, Fire & Blood is the ultimate game of thrones, giving readers a whole new appreciation for the dynamic, often bloody, and always fascinating history of Westeros.
Wolves of Eden by Kevin McCarthy Dakota Territory, 1866. Following the murders of a frontier fort's politically connected sutler and his wife in their illicit off-post brothel, Lieutenant Martin Molloy and his long-suffering orderly, Corporal Daniel Kohn, are ordered to track down the killers and return with "boots for the gallows" to appease powerful figures in Washington. The men journey west to the distant outpost in a beautiful valley, where the soldiers inside the fort prove to be violently opposed to their investigations.
Meanwhile, Irish immigrant brothers Michael and Thomas O'Driscoll have returned from the brutal front lines of the Civil War. Unable to adapt to life as migrant farm laborers in peacetime Ohio, they reenlist in the army and are shipped to Fort Phil Kearny in the heart of the Powder River Valley. Here they are thrown into merciless combat with Red Cloud's coalition of Native tribes fighting American expansion into their hunting grounds. Amidst the daily carnage, Thomas finds a love that will lead to a moment of violence as brutal as any they have witnessed in battle – a moment that will change their lives forever.
Blending intimate historical detail and emotional acuity, Wolves of Eden sets these four men on a deadly collision course in a haunting narrative that explores the cruelty of warfare and the resilience of the human spirit.
Click: A Story of Cyberbullying by Alexandra Philips Lexi's story of cyberbullying is a shocking depiction of a young teenager's torment in the world of online harassment. Lexi is ganged up on by a few girls over a misunderstanding in the schoolyard. The incident escalates on social media, local chat boards, and gossip sites.
In a twist of karmic fate, Lexi turns the tables on her former tormentors with one touch of a button.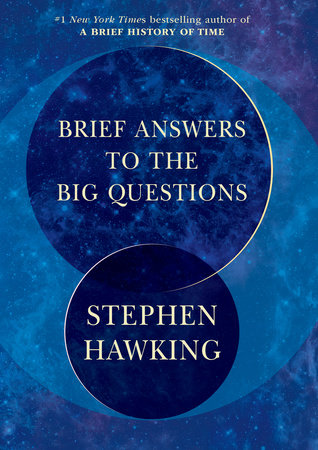 Brief Answers to the Big Questions by Stephen Hawking The world-famous cosmologist and #1  bestselling author of A Brief History of Time leaves us with his final thoughts on the biggest questions facing humankind.
Stephen Hawking was the most renowned scientist since Einstein, known both for his groundbreaking work in physics and cosmology a nd for his mischievous sense of humor. He educated millions of readers about the origins of the universe and the nature of black holes, and inspired millions more by defying a terrifying early prognosis of ALS, which originally gave him only two years to live. In later life he could communicate only by using a few facial muscles, but he continued to advance his field and serve as a revered voice on social and humanitarian issues.
Hawking not only unraveled some of the universe's greatest mysteries but also believed science plays a critical role in fixing problems here on Earth. Now, as we face immense challenges on our planet, he turns his attention to the most urgent issues facing us.
Will humanity survive? Should we colonize space? Does God exist? These are just a few of the questions Hawking addresses in this wide-ranging, passionately argued final book from one of the greatest minds in history.
God Hates by Rebecca Barrett-Fox The congregants thanked God that they weren't like all those hopeless people outside the church, bound for hell. So the Westboro Baptist Church's Sunday service began, and Rebecca Barrett-Fox, a curious observer, wondered why anyone would seek spiritual sustenance through other people's damnation. It is a question that piques many a witness to Westboro's more visible activity – the "GOD HATES F*GS" picketing of funerals In God Hates, sociologist Barrett-Fox takes us behind the scenes of Topeka's Westboro Baptist Church. The first full ethnography of this infamous presence on America's Religious Right, her book situates the church's story in the context of American religious history – and reveals as much about the uneasy state of Christian practice in our day as it does about the workings of the Westboro Baptist Church and Fred Phelps, its founder.
God Hates traces WBC's theological beliefs to a brand of hyper-Calvinist thought reaching back to the Puritans – an extreme Calvinism, emphasizing predestination, that has proven as off-putting as Westboro's actions, even for other Baptists. And yet, in examining Westboro's role in conservative politics and its contentious relationship with other fundamentalist activist groups, Barrett-Fox reveals how the church's message of nationalism in fact reflects beliefs at the core of much of the Religious Right's rhetoric. Westboro's aggressively offensive public activities actually serve to soften the antigay theology of more mainstream conservative religious activism. With an eye to the church's protests at military funerals, she also considers why the public has responded so differently to these than to Westboro's anti-LGBT picketing.
With its history of Westboro Baptist Church and its founder, and its profiles of defectors, this book offers a complex, close-up view of a phenomenon on the fringes of American Christianity – and a broader, disturbing view of the mainstream theology it at once masks and reflects.
The Ballad of Ben and Stella Mae by Matthew Cecil On August 25, 1938, twenty-five-year-old Ben Dickson and his fifteen-year-old wife Stella Mae robbed the Corn Exchange Bank in Elkton, South Dakota, making off with $2,187.64. Two months later they hit a bank in nearby Brookings for $17,593 – after waiting two hours for the vault's time-lock to open while the bank's manager went on processing loans for customers. Unfortunately for these two small-time outlaws, the FBI was in short supply of public enemies at the time, and a newly minted Bonnie and Clyde was exactly what J. Edgar Hoover needed to stoke the agency's public relations machine.
Retrieving the Dicksons from the fog of history and the hype of the FBI's "Most Wanted" narrative, The Ballad of Ben and Stella Mae tells the story of a damaged small-town girl and her petty criminal husband whose low-key crime spree became, as True magazine proclaimed, "The Crimson Trail of Public Enemies One and Two." The book follows Stella Mae and Ben from their troubled beginnings in Topeka through the desperate adventure that the FBI recast as a dangerous rampage, stirring a media frenzy and a nationwide manhunt that ended in betrayal and bloodshed: Ben dead, shot in the back outside of a hamburger joint in Forest Park, Missouri, and Stella Mae, a juvenile, put away for ten years.
The Dicksons first captured Matthew Cecil's imagination as a teenager in his hometown of Brookings, where their bank robbery remains the stuff of legend. When, many years later, their file turned up in his research into the FBI, the tale of their exploits – and exploitation at the hands of J. Edgar Hoover – proved irresistible. Readers of this Depression-era story, retold here in all its grit and tarnished glory, will find it no less compelling.
God in the Qur'an by Jack Miles Jack Miles, the Pulitzer Prize-winning author of God: A Biography, now gives us a deeply probing, revelatory portrait of the God of Islam, the world's second largest, fastest-growing, and perhaps most tragically misunderstood religion.
Who is Allah? What does He ask of those who submit to His teachings? In the spirit of his two earlier books, God, a trailblazing "biography" of the protagonist of the Old Testament, and Christ, a brilliant portrait of the biblical Jesus, Miles undertakes to answer these questions with his characteristic sensitivity, perspicacity, and prodigious command of the subject.
Miles introduces us to a figure less mercurial than Yahweh, less contrarian than Christ, and yet emphatically of a piece with their tradition.  The God of the Qur'an revises and perfects: His purpose is to make whole what had been corrupted or lost from the practices and scriptures of the earlier Abrahamic religions.
Miles sets passages from the Hebrew Bible, the New Testament, and the Qur'an side by side, including such touchstones as the stories of creation, of Cain and Abel, of Abraham and Isaac, of Moses and the exodus from Egypt, and of the birth of Jesus. In doing so, he illuminates what is unique about Allah, His teachings, and His resolutely merciful temperament, and he thereby reveals that which is false, distorted, or simply absent from the popular conception of the heart of Islam.
So, too, do we discover the spiritual and scriptural continuity of the Islamic tradition with those of Judaism and Christianity, and the deep affinities among the three. "I hope," Miles writes, that by reading this book "you may find it a little easier to trust the Muslim next door as a man or woman whose religion, after all, may not be so wildly unreasonable that someone holding to it could not be a trusted friend."
Churchill: Walking With Destiny by Andrew Roberts A landmark reconsideration of the iconoclastic war leader, based on extensive new material–from private letters to war cabinet meetings– by the bestselling, award-winning author of Napoleon and The Storm of War.
When we seek an example of unalloyed courage, the man who comes to mind is Winston Churchill: the visionary leader, immune from the consensus of the day, who stood firmly for his beliefs when everyone doubted him. But how did young Winston become Churchill? What gave him the strength to take on the superior force of Nazi Germany when bombs rained on London and so many others had caved? In The Storm of War, Andrew Roberts gave us a tantalizing glimpse of Churchill the war leader. Now, at last, we have the full and definitive biography, as personally revealing as it is compulsively readable, about one of the great leaders of all time.
Roberts was granted exclusive access to extensive new material: the transcripts of war cabinet meetings– the equivalent of the Nixon and JFK tapes–diaries, letters, unpublished memoirs, and detailed notes taken by the king after their bi-weekly meetings. Having read every one of Churchill's letters–including deeply personal ones that Churchill's son Randolph had previously chosen to withhold–and spoken to more than one hundred people who knew or worked with him, Roberts identifies the hidden forces fueling Churchill's drive. Churchill put his faith in the British Empire and fought as hard to preserve it as he did to defend London. Having started his career in India and South Africa, he understood better than most idealists how hard it can be to pacify reluctant people far from home. We think of Churchill as a hero of the age of mechanized warfare, but Roberts's masterwork reveals that he has as much to teach us about the challenges we face today–and the fundamental values of courage, tenacity, leadership, and moral conviction.
The Diaries of Reuben Smith, Kansas Settler and Civil War Soldier In 1854, after recently arriving from England, twenty-two-year-old Reuben Smith traveled west, eventually making his way to Kansas Territory. There he found himself in the midst of a bloody prelude to the Civil War, as Free Staters and defenders of slavery battled to stake their claim. The young Englishman wrote down what he witnessed in a diary where he had already begun documenting his days in a clear and candid fashion. As beautifully written as they are keenly observant, these diaries afford an unusual view of America in its most tumultuous times, of Kansas in its critical historical moments, and of one man's life in the middle of it all for fifty years.
From his moving account of traveling from England by ship to his reflections on settling in the newly opened Kansas Territory to his observations of war and politics, Smith provides a picture that is at once panoramic and highly personal. His diaries depict the escalation of the Civil War along the Kansas-Missouri border as well as the evolution of a volunteer soldier from an inexperienced private to a seasoned officer and government spy. They take us inside military camps and generals' quarters, to the front lines of battle and in pursuit of bushwhackers William Quantrill and Cole Younger. Later, they show us Smith as a state representative and steward of the Kansas State Insane Asylum in its early years. In historic scenes and poignant personal stories, these diaries offer a unique perspective on life in the Midwest in the last half of the nineteenth century.
Editor Lana Wirt Myers's commentary and extensive notes provide the context and information needed for a full understanding of Reuben Smith's remarkable stories.
Osage Women and Empire: Gender and Power by Tai S. Edwards The Osage empire, as most histories claim, was built by Osage men's prowess at hunting and war. But, as Tai S. Edwards observes in Osage Women and Empire, Osage cosmology defined men and women as necessary pairs; in their society, hunting and war, like everything else, involved both men and women. Only by studying the gender roles of both can we hope to understand the rise and fall of the Osage empire. In Osage Women and Empire, Edwards brings gender construction to the fore in the context of Osage history through the nineteenth century.
Edwards's examination of the Osage gender construction reveals that the rise of their empire did not result in an elevation of men's status and a corresponding reduction in women's. Consulting a wealth of sources, both Osage and otherwise–ethnographies, government documents, missionary records, traveler narratives–Edwards considers how the first century and a half of colonization affected Osage gender construction. She shows how women and men built the Osage empire together. Once confronted with US settler colonialism, Osage men and women increasingly focused on hunting and trade to protect their culture, and their traditional social structures–including their system of gender complementarity–endured. Gender in fact functioned to maintain societal order and served as a central site for experiencing, adapting to, and resisting the monumental change brought on by colonization.
Through the lens of gender, and by drawing on the insights of archaeology, ethnography, linguistics, and oral history, Osage Women and Empire presents a new, more nuanced picture of the critical role of men and women in the period when the Osage rose to power in the western Mississippi Valley and when that power later declined on their Kansas reservation. 
Abolitionists, Doctors, Ranchers, and Writers Nearly 250 years after ninety-five-year-old Elder Thomas Faunce got caught up in the mythmaking around Plymouth Rock, his great-great-great-great-great-granddaughter Hilda Faunce Wetherill died in Pacific Grove, California, leaving behind a cache of letters and family papers. The remarkable story they told prompted historian Lynne Marie Getz to search out related collections and archives—and from these to assemble a family chronology documenting three generations of American life. Abolitionists, Doctors, Ranchers, and Writers tells of zealous abolitionists and free-state campaigners aiding and abetting John Brown in Bleeding Kansas; of a Civil War soldier serving as a provost marshal in an occupied Arkansas town; of young women who became doctors in rural Texas and New York City in the late nineteenth century; of a homesteader and businessman among settler colonists in Colorado; and of sisters who married into the Wetherill family—known for their discovery of Ancient Pueblo sites at Mesa Verde and elsewhere—who catered to a taste for Western myths with a trading post on a Navajo reservation and a guest ranch for tourists on the upper Rio Grande.
Whether they tell of dabbling in antebellum reforms like spiritualism, vegetarianism, and water cures; building schools for free blacks in Ohio or championing Indian rights in the West; serving in the US Army or confronting the struggles of early women doctors and educators, these letters reveal the sweep of American history on an intimate scale, as it was lived and felt and described by individuals; their family story reflects the richness and complexity of the genealogy of the nation.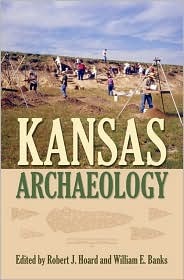 Kansas Archaeology Edited by Robert J. Hoard and William E. Banks From Kanorado to Pawnee villages, Kansas is a land rich in archaeological sites–nearly 12,000 known–that testify to its prehistoric heritage. This volume presents the first comprehensive overview of Kansas archaeology in nearly fifty years, containing the most current descriptions and interpretations of the state's archaeological record. Building on Waldo Wedel's classic Introduction to Kansas Archaeology, it synthesizes more than four decades of research and discusses all major prehistoric time periods in one readily accessible resource.
In Kansas Archaeology, a team of distinguished contributors, all experts in their fields, synthesize what is known about the human presence in Kansas from the age of the mammoth hunters, circa 10,000 B.C., to Euro-American contact in the mid-nineteenth century. Covering such sites as Kanorado-one of the oldest in the Americas-the authors review prehistoric peoples of the Paleoarchaic era, Woodland cultures, Central Plains tradition, High Plains Upper Republican culture, Late Prehistoric Oneota, and Great Bend peoples. They also present material on three historic cultures: Wichita, Kansa, and Pawnee.
The findings presented here shed new light on issues such as how people adapted to environmental shifts and the impact of technological innovation on social behavior. Included also are chapters on specialized topics such as plant use in prehistory, sources of stone for tool manufacture, and the effects of landscape evolution on sites. Chapters on Kansas culture history also reach into the surrounding region and offer directions for future inquiry. More than eighty illustrations depict a wide range of artifacts and material remains.
An invaluable resource for archaeologists and students, Kansas Archaeology is also accessible to interested laypeople–anyone needing a summary of the material remains that have been found in Kansas. It demonstrates the major advances in our understanding of Kansas prehistory that have applications far beyond its borders and point the way toward our future understanding of the past.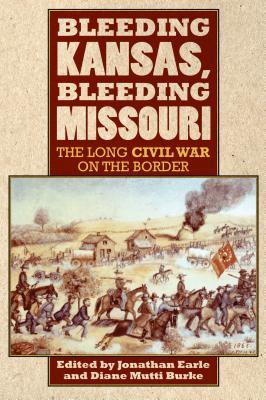 Bleeding Kansas, Bleeding Missouri: The Long Civil War on the Border, Edited by Jonathan Earle and Diane Mutti Burke Long before the first shot of the Civil War was fired at Fort Sumter, violence had already erupted along the Missouri-Kansas border–a recurring cycle of robbery, arson, torture, murder, and revenge. This multifaceted study brings together fifteen scholars to expand our understanding of this vitally important region, the violence that besieged it, and its overall impact on the Civil War.
Bleeding Kansas, Bleeding Missouri blends political, military, social, and intellectual history to explain why the region's divisiveness was so bitter and persisted for so long. Providing a more nuanced understanding of the conflict, it defines both what united and divided the men and women who lived there and how various political disagreements ultimately disintegrated into violence. By focusing on contested definitions of liberty, citizenship, and freedom, it also explores how civil societies break down and how they are reconstructed when the conflict ends.
The contributors examine this key chapter in American history in all of its complexity. Essays on "Slavery and Politics of Law and Order along the Border" examine how the border region was transformed by the conflict over the status of slavery in Kansas Territory and how the emerging conflict on the Kansas-Missouri border took on a larger national significance. Other essays focus on the transition to total warfare and examine the wartime experiences of the diverse people who populated the region in "Making the Border Bleed." Final articles on "The Border Reconstructed and Remembered" explore the ways in which border residents rebuilt their society after the war and how they remembered it decades later.
As this penetrating collection shows, only when Missourians and Kansans embraced a common vision for America–one based on shared agricultural practices, ideas about economic development, and racial equality–could citizens on both sides of the border reconcile.
Dodge City and the Birth of the Wild West by Robert R. Dykstra and Jo Ann Manfra Raised on Gunsmoke, Bat Masterson, and The Life and Legend of Wyatt Earp, we know what it means to "get outta Dodge"–to make a hasty escape from a dangerous place, like the Dodge City of Wild West lore. But why, of all the notorious, violent cities of old, did Dodge win this distinction? And what does this tenacious cultural metaphor have to do with the real Dodge City?
In a book as much about the making of cultural myths as it is about Dodge City itself, authors Robert Dykstra and Jo Ann Manfra take us back into the history of Dodge to trace the growth of the city and its legend side-by-side. An exploration of murder statistics, court cases, and contemporary accounts reveals the historical Dodge to be neither as violent nor as lawless as legend has it–but every bit as intriguing. In a style that captures the charm and chicanery of storytelling in the Old West, Dodge City and the Birth of the Wild West finds a culprit in a local attorney, Harry Gryden, who fed sensational accounts to the national media during the so-called "Dodge City War" of 1883. Once launched, the legend leads the authors through the cultural landscape of twentieth-century America, as Dodge City became a useful metaphor in more and more television series and movies. Meanwhile, back in the actual Dodge, struggling on a lost frontier, a mirror image of the mythical city began to emerge, as residents increasingly embraced tourism as an economic necessity.
Dodge City and the Birth of the Wild West maps a metaphor for belligerent individualism and social freedom through the cultural imagination, from a historical starting point to its mythical reflection. In this, the book restores both the reality of Dodge and its legend to their rightful place in the continuum of American culture.
The Big Red One by James Scott Wheeler "No mission too difficult, no sacrifice too great-Duty First!" For almost a century, from the Western Front of World War I to the deserts of Iraq, this motto has spurred the soldiers who wear the shoulder patch bearing the Big Red One. In this first comprehensive history of America's 1st Infantry Division, James Scott Wheeler chronicles its major combat engagements and peacetime duties during its legendary service to the nation.
The oldest continuously serving division in the U.S. Army, the "Fighting First" has consistently played a crucial role in America's foreign wars. It was the first American division to see combat and achieve victory in World War I and set the standard for discipline, training, endurance, and tactical innovation. One of the few intact divisions between the wars, it was the first army unit to train for amphibious warfare. During World War II, the First Division spearheaded the invasions of North Africa and Sicily before leading the Normandy invasion at Omaha Beach and fighting on through the Hurtgen Forest, the Battle of the Bulge, the Ruhr Pocket, and deep into Germany. By war's end, it had developed successful combined-arms, regimental combat teams and made advances in night operations.
Wheeler describes the First Division's critical role in postwar Germany and as the only combat division in Europe during the early Cold War. After returning to the United States at Fort Riley, Kansas, the division fought valiantly in Vietnam for five trying years, successfully protecting Saigon from major infiltration along Highway 13 while pioneering "air-mobile" operations. It led the liberation of Kuwait in Desert Storm and kept an uneasy peace in Bosnia and Kosovo. Along the way, Wheeler illuminates the division's organizational evolution, its consistently remarkable commanders and leaders, and its equally remarkable soldiers.
Meticulously detailed and engagingly written, The Big Red One nimbly combines historical narrative with astute analysis of the unit's successes and failures, so that its story reflects the larger chronicle of America's military experience over the past century.
Watching Kansas Wildlife by Bob Gress and George Potts This book identifies 101 prime sites for viewing the amazingly diverse array of wildlife in Kansas. It includes spots in every part of the state, a variety of terrains, and animals of every kind – mammals, birds, reptiles, amphibians, fish, and insects. For each site, the authors describe what animals can be seen and what type of environment they live in. They give information on land ownership (whether private or public, all sites are accessible to the public), availability of park facilities, and viewing tips. Dividing the state into six parts, they provide maps of each region and color photographs of many of the sites and animals. Also included is their list of the "dynamic dozen" sites – the top twelve places they consider to be "can't-miss opportunities" because of exceptional wildlife, scenery, and viewing attributes. 
Josh and Satch by John B. Holway Satchel Paige, a strikeout king totalling more than 1177 in his Negro League career, was so sure of himself that on several occasions he called in the outfield so he could strike out the side. Josh Gibson, "the black Babe Ruth," was a power slugger with a lifetime average of .352, and the only player ever to hit a ball out of Yankee Stadium. And yet neither of these men was able to perform these feats in the major leagues, simply because of the color of his skin. Paige was finally admitted at the age of 42, but Gibson died of brain cancer just three months before Jackie Robinson's historic debut.
John B. Holway tells each man's story, in a season by season account that will leave baseball fans sighing for what might have been. These great and tragic heroes come to life again in this book, through dozens of interviews with Negro League players and more than ten pages of statistics.
Crusader for Democracy by Charles Delgadillo "Roosevelt bit me and I went mad," William Allen White said of his first encounter with Teddy in 1897. He grudgingly praised Franklin D. Roosevelt's performance at the 1943 Casablanca Conference with, "We who hate your gaudy guts salute you." Editor of the Emporia (Kansas) Gazette, the Sage of Emporia is known for his quips, quotations, and a sharply crafted view from Main Street expressed in his 1896 essay, "What's the Matter with Kansas?" But for all his carefully cultivated small-town sagacity, William Allen White (1868-1944) was a public figure and political operator on a grand scale. Writing the first biography in a half-century to look at this side of White's character and career, Charles Delgadillo brings to life a leading light of a once-widespread liberal Republican movement that has largely become extinct.
White built his reputation as the voice of the midwestern middle class through his nationally syndicated articles and editorials. Crusader for Democracy takes us behind the veneer of the small-town newspaperman to show us the sophisticated, well-traveled man of the world who rubbed elbows with local, state, and national politicians, world-renowned journalists and authors, political activists of all kinds, and every president from William McKinley to FDR. Paradoxically, White, the master of insider politics, was also an insurgent who fought a fifty-year crusade for liberal reform, usually through and sometimes against the Republican Party. Delgadillo's vivid portrait gives readers a behind-the-scenes view of the twentieth-century political and economic order in the making, with William Allen White firmly in the middle, deploying the soft power of friendship and influence to advance the cause of the common man and the promise of equal opportunity as the very foundation of American democracy.
Kansas Fishes, Illustrated by Joseph R. Tomelleri A guide and a first-rate reference for the angler, scientist, and amateur naturalist alike, this comprehensive volume profiles each of the 144 fish species inhabiting the waterways of Kansas–as well as 27 others that might make their way to the state from nearby river basins.
With 121 maps and 184 full-color drawings by Joseph Tomelleri, arguably the best illustrator of North American fishes, Kansas Fishes is an incomparable resource. For each species, the authors, an all-star cast of regional biologists, provide information about fundamental natural history, anatomy, and physiology, along with in-state distributions, habitats, characteristics, and pertinent issues of conservation and ecology. With these experts authoring detailed accounts of the species they know best, this is a uniquely authoritative account of the region's fishes. As such, it will prove useful to students and professionals while providing the passionate amateur and the simply curious an entry into the fascinating world of the fishes of Kansas and nearby states.
The Kansas Fishes Committee members represent each of the six state universities (Emporia State, Fort Hays State, Kansas State, Pittsburg State, and Wichita State Universities, and the University of Kansas), as well as the Kansas Biological Survey, the Kansas Department of Health and Environment, and the Kansas Department of Wildlife, Parks and Tourism–the people responsible for studying, protecting, and educating people about the fishes and waters of Kansas. In addition to the committee, nearly 50 biologists from the United States and Canada volunteered to contribute species accounts to the book based on their expertise with those species in Kansas and nearby states. These individuals work for a variety of universities, federal and state agencies, and private companies, making this book a broad collaboration of experts on the fish species of Kansas.