We have some great new items coming out to brighten up your mid-week! Stop by and check them out, today! 🙂
The Forbidden Door by Dean Koontz  She was one of the FBI's top agents until she became the nation's most-wanted fugitive, a happily married woman before becoming a devastated widow. Now Jane Hawk may be all that stands between a free nation and its enslavement by a powerful secret society's terrifying mind-control technology. She couldn't save her husband, or the others whose lives have been destroyed, but equipped with superior tactical and survival skills – and the fury born of a broken heart and a hunger for justice – Jane has struck major blows against the insidious cabal.
But Jane's enemies are about to hit back hard. If their best operatives can't outrun her, they mean to bring her to them, using her five-year-old son as bait. Jane knows there's no underestimating their capabilities, but she must battle her way back across the country to the remote shelter where her boy is safely hidden . . . for now. As she moves resolutely forward, new threats begin to emerge: a growing number of brain-altered victims driven hopelessly, violently insane. With the madness spreading like a virus, the war between Jane and her enemies will become a fight for all their lives – against the lethal terror unleashed from behind the forbidden door.
The Lost Queen by Signe Pike You are about to begin an extraordinary adventure. In a land of mountains and mist, tradition and superstition, Languoreth and her twin brother, Lailoken, are raised in the Old Way of their ancestors. But the rise of a new religion heralds an era of disruption, bloodshed, and riot. When conflict brings the hero Emrys Pendragon to her family's door, Languoreth finds love with one of his warriors. Her deep connection to Maelgwn is forged by enchantment, but she is soon promised in marriage to the son of a Christian king. Together with her brother – a warrior and druid known to history as Myrddin – Languoreth must fight for the preservation of the Old Way and the survival of her kingdom, or risk the loss of both forever.
Intensely absorbing from the first page to the last, The Lost Queen will take you to a faraway world, rescuing a passionate and brave woman from the fog of history and restoring her rightful place in one of the most enduring legends of all time.
Depth of Winter by Craig Johnson Winter is creeping closer, but for Sheriff Longmire this one is looking to be harsh in a way to which he is wholly unaccustomed. He has found himself in the remotest parts of the northern Mexican desert, a lawless place where no horse or car can travel, where no one speaks his language or trusts an outsider, far from his friends and his home turf back in Wyoming.
But desperate times call for desperate measures, and these times certainly are desperate. Walt and Tomas Bidarte, the head of one of the most vicious drug cartels in Mexico, have been circling each other in a deadly cat-and-mouse game for more than a year. Now, Bidarte has kidnapped Walt's beloved daughter, Cady.
The American government is of limited help and the Mexican one even less so. Armed with only his trusty Colt .45, a father's intuition, and the keen instinct on which he's staked his reputation and his life more than once, Walt must head into the 110-degree heat of the desert alone, one man against an army. With blazing action, heart-pounding suspense, and Craig Johnson's signature crackling wit, Depth of Winter is the latest riveting Longmire mystery about the battle between right and wrong – and what happens when it gets personal.
The Silence of the Girls by Pat Barker The ancient city of Troy has withstood a decade under siege of the powerful Greek army, which continues to wage bloody war over a stolen woman – Helen. In the Greek camp, another woman – Briseis – watches and waits for the war's outcome. She was queen of one of Troy's neighboring kingdoms, until Achilles, Greece's greatest warriror, sacked her city and murdered her husband and brothers. Briseis becomes Achilles's concubine, a prize of battle, and must adjust quickly in order to survive a radically different life, as one of the many conquered women who serve the Greek army.
When Agamemnon, the brutal political leader of the Greek forces, demands Briseis for himself, Briseis finds herself caught between the two most powerful of the Greeks. Achilles refuses to fight in protest, and the Greeks begin to lose ground to their Trojan opponents. Keenly observant and coolly unflinching about the daily horrors of war, Briseis is in an unprecedented position, able to observe the two men driving the Greek army in what will become their final confrontation, deciding the fate not only of Briseis's people but also of the ancient world at large.
Briseis is just one among thousands of women living behind the scenes in this war – the slaves and prostitutes, the nurses, the women who lay out the dead – all of them erased by history. With breathtaking historical detail and luminous prose, Pat Barker brings the teeming world of the Greek camp to vivid life. She offers nuanced, complex portraits of characters and stories familiar from mythology, which, seen from Briseis's perspective, are rife with newfound revelations. Barker's latest novel builds on her decades-long study of war and its impact on individual lives – and it is nothing short of magnificent.
Ruin of Stars by Linsey Miller As one of the Queen's assassins, Sal finally  has the power, prestige, and permission to hunt down the lords who killed their family. But Sal still has to figure out who the culprits are and must enlist some old friends – and enemies – to help. Meanwhile, tensions are escalating with the Queen, and the charming Elise is being held prisoner by her father.
But there's something terribly wrong in the north. Talk of the return of shadows, missing children, and magic abounds. As Sal takes out the people responsible for their ruined homeland, they learn secrets and truths that can't be forgotten.
In this thrilling conclusion to the Mask of Shadows duology, Linsey Miller weaves a tale of magic, shadows, and most importantly, the sweetness of revenge.
The Ancient Nine by Ian K. Smith Spenser Collins: An unlikely Harvard prospect, smart and athletic, strapped for cash, determined to succeed. Calls his mother – who raised him on her own in Chicago – every week.
Dalton Winthrop: A white-shoe legacy at Harvard, he's just the most recent in a string of moneyed, privileged Winthrop men in Cambridge. He's got the ease – and the deep knowledge – that come from belonging.
These two find enough common ground to become friends, cementing their bond when Spenser is "punched" to join the Delphic Club, one of the most exclusive of Harvard's famous all-male final clubs. Founded in the nineteenth century, the Delphic has had titans of industry, Hollywood legends, heads of state, and power brokers among its members.
Dalton Winthrop knows firsthand that the Delphic doesn't offer memberships to just anyone. His great-uncle is one of their oldest living members, and Dalton grew up on stories of the club's rituals. But why is his uncle so cryptic about the Ancient Nine, a shadowy group of alums whose identities are unknown and whose power is absolute? They protect the Delphic's darkest and oldest secrets – including what happened to a student who sneaked into the club's stately brick mansion in 1927 and was never seen again.
Dalton steers Spenser into deeper and deeper recesses of the club, and beyond it, to try to make sense of what they think they may be seeing. But with each scrap of information they get from an octogenarian Crimson graduate, a crumbling newspaper in the library's archives, or one of Harvard's most famous and heavily guarded historical books, a fresh complication trips them up. The more the friends investigate the more questions they unearth, tangling the story of the club, the disappearance, and the Ancient Nine, until they realize their own lives are in danger.
Click Here to Kill Everybody by Bruce Schneier Everything is a computer. Ovens are computers that make things hot; refrigerators are computers that keep things cold. These computers – from home thermostats to chemical plants – are all online. The Internet, once a virtual abstraction, can now sense and touch the physical world.
As we open our lives to this future, often called the Internet of Things, we are beginning to see its enormous potential in ideas like driverless cars, smart cities, and personal agents equipped with their own behavioral algorithms. But every knife cuts two ways.
All computers can be hacked. And Internet-connected computers are the most vulnerable. Forget data theft: cutting-edge digital attackers can now crash your car, your pacemaker, and the nation's power grid. In Click Here to Kill Everybody, renowned expert and best-selling author Bruce Schneier examines the hidden risks of this new reality.
After exploring the full implications of a world populated by hyperconnected devices, Schneier reveals the hidden web of technical, political, and market forces that underpin the pervasive insecurities of today. He then offers common-sense choices for companies, governments, and individuals that can allow us to enjoy the benefits of this omnipotent age without falling prey to its vulnerabilities.
From principles for a more resilient Internet of Things, to a recipe for sane government regulation and oversight, to a better way to understand a truly new environment, Schneier's vision is required reading for anyone invested in human flourishing.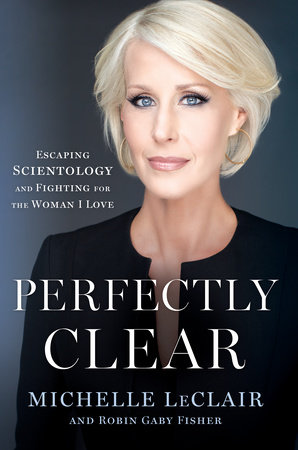 Perfectly Clear by Michelle LeClair At eighteen, Michelle LeClair found her dream of going to college eclipsed by the lure of Scientology and its promise of a better world and a better life. She went all in, following the principles of the church in both her professional and personal life. Driven by her urge to help others, she rose through the ranks to become the U.S. president of Scientology's Youth for Human Rights organization, privy to many of the church's secrets and top celebrities. But all the while, there was a cloud over her.
In a voice both raw and honest, LeClair writes about coming to terms with her sexuality and of how she finally got the courage to leave both her abusive husband and the church. But the split came at a terrible price. As a single mother of two and newly pregnant with twins, she went from having it all to being stalked, harassed, slandered, and financially destroyed.
Perfectly Clear provides an up-close and unique look into the headline-grabbing culture of Scientology. It's an insider's perspective on Scientology's pervasive influence, secret rituals, and ruthless practices for keeping members in line. It's a story of self-acceptance, of finding the strength and courage to fight for emotional freedom and true love.
The Coddling of the American Mind by Greg Lukianoff and Jonathan Haidt Something has been going wrong on many college campuses in the last few years. Speakers are shouted down. students and professors say they are walking on eggshells and are afraid to speak honestly. Rates of anxiety, depression, and suicide are rising – on campus as well as nationally. How did this happen?
First Amendment expert Greg Lukianoff and social psychologist Jonathan Haidt show how the new problems on campus have their origins in three terrible ideas that have become increasingly woven into American childhood and education: What doesn't kill you makes you weaker; always trust your feelings; and life is a battle between good people and evil people. These three Great Untruths contradict basic psychological principles about well-being and ancient wisdom from many cultures. Embracing these untruths – and the resulting culture of safetyism – interferes with young people's social, emotional, and intellectual development. It makes it harder for them to become autonomous adults who are able to navigate the bumpy road of life.
Lukianoff and Haidt investigate the many social trends that have intersected to promote the spread of these untruths. They explore changes in childhood such as the rise of fearful parenting, the decline of unsupervised, child-directed play, and the new world of social media that has engulfed teenagers in the last decade. They examine changes on campus, including the corporatization of universities and the emergence of new ideas about identity and justice. They situate the conflicts on campus within the context of America's rapidly rising political polarization and dysfunction.
This is a book for anyone who is confused by what is happening on college campuses today, or has children, or is concerned about the growing inability of Americans to live, work, and cooperate across party lines.
Accessory to War by Neil deGrasse Tyson and Avis Lang In this fascinating foray into the centuries-old relationship between science and military power, acclaimed astrophysicist Neil deGrasse Tyson and writer-researcher Avis Lang examine how the methods and tools of astrophysics have been enlisted in the service of war. "The overlap is strong, and the knowledge flows in both directions," say the authors, because astrophysicists and military planners care about many of the same things: multi-spectral detection, ranging, tracking, imaging, high ground, nuclear fusion, and access to space. Tyson and Lang call it a "curiously complicit" alliance. "The universe is both the ultimate frontier and the highest of high grounds," they write. "Shared by both space scientists and space warriors, it's a laboratory for one and a battlefield for the other. The explorer wants to understand it; the soldier wants to dominate it. But without the right technology – which is more or less the same technology for both parties – nobody can get to it, operate in it, scrutinize it, dominate it, or use it to their advantage and someone else's disadvantage.
Spanning early celestial navigation to satellite-enabled warfare, Accessory to War is a richly researched and provocative examination of the intersection of science, technology, industry, and power that will introduce Tyson's millions of fans to yet another dimension of how the universe has shaped our lives and our world.
Dear America by Jose Antonio Vargas My name is Jose Antonio Vargas. I was born in the Philippines. When I was twelve, my mother sent me to the United States to live with her parents. While applying for a driver's permit, I found out my papers were fake. More than two decades later, I am still here illegally, with no clear path to American citizenship. To some people, I am the "most famous illegal" in America. In my mind, I am only one of an estimate 11 million human beings whose uncertain fate is under threat in a country I call my home.
This is not a book about the politics of immigration. This book – at its core – is not about immigration at all. This book is about homelessness, not in a traditional sense, but about the unsettled, unmoored psychological state in which undocumented immigrants like me find ourselves. This book is about lying and being forced to lie to get by; about passing as an American and as a contributing citizen; about families, keeping them together, and having to make new ones when you can't. This book is about what it means to not have a home.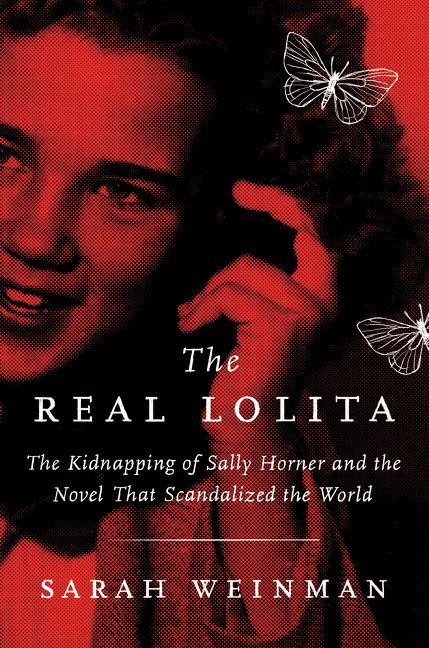 The Real Lolita by Sarah Weinman Vladimir Nabokov's Lolita is one of the most beloved and notorious novels of all time. And yet very few of its readers know that the subject of the novel was inspired by a real-life case: the 1948 abduction of eleven-year-old Sally Horner.
Weaving together suspenseful crime narrative, cultural and social history, and literary investigation, The Real Lolita tells Sally Horner's full story for the very first time. Drawing upon extensive investigations, legal documents, public records, and interviews with remaining relatives, Sarah Weinman uncovers how much Nabokov knew of the Sally Horner case and the efforts he took to disguise that knowledge during the process of writing and publishing Lolita.
Sally Horner's story echoes the stories of countless girls and women who never had the chance to speak for themselves. By diving deeper into the publication history of Lolita and restoring Sally to her rightful place in the lore of the novel's creation, Sarah Weinman's thrilling, heartbreaking The Real Lolita casts a new light on the dark inspiration for a modern classic.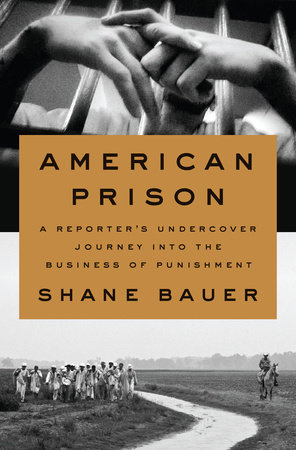 American Prison by Shane Bauer In 2014, Shane Bauer was hired for $9 an hour to work as an entry-level prison guard at a private prison in Winnfield, Louisiana. An award-winning investigative journalist, he used his real name; there was no meaningful background check. Four months later, his employment came to an abrupt end. But he had seen enough, and in short order he wrote an expose about his experiences that won a National Magazine Award and became the most-read feature in the history of the magazine Mother Jones. Still, there was much more that he needed to say. In American Prison, Bauer weaves a much deeper reckoning with his experiences together with a thoroughly researched history of for-profit prisons in America from their origins in the decades before the Civil War. For, as he soon realized, we can't understand the cruelty of our current system and its place in the larger story of mass incarceration without understanding where it came from. Private prisons became entrenched in the South as part of a systemic effort to keep the African American labor force in place in the aftermath of slavery, and the echoes of these shameful origins are with us still.
The private prison system is deliberately unaccountable to public scrutiny. Private prisons are not incentivized to tend to the health of their inmates, or to feed them well, or to attract and retain a highly trained prison staff. Though Bauer befriends some of his colleagues and sympathizes with their plight, the chronic dysfunction of their lives only adds to the prison's sense of chaos. To his horror, Bauer finds himself becoming crueler and more aggressive the longer he works in the prison, and he is far from alone.
A blistering indictment of the private prison system and the powerful forces that drive it, American Prison is a necessary human document about the true face of justice in America.
In the Name of the Father by Mark Ribowsky For generations, American athletes have enjoyed the ever-escalating celebrity lavished upon them when they combine on-the-field talent with off-the-field charisma, but never before have we seen as transformative a sports dynasty as the Mannings: a blood line of strong arms, Southern values, and savvy business instincts. But how, in just fifty years, did this private trio achieve football immortality? A gripping and definitive account, In the Name of the Father traces Archie, Peyton, and Eli's roots from red-clay Mississippi to the bright lights of the Super Bowl to reveal the truth of their grit and dedication, their inherent ability, and the drama they endured behind closed doors.
As New York Times Notable biographer Mark Ribowsky meticulously chronicles, the road to football stardom was not paved smoothly for patriarch Archie. The most celebrated and beloved athlete to emerge from tiny Drew, Mississippi, Archie lost his father to suicide during his heyday at Ole Miss. Then, despite his playing through the pain, a string of surgeries prematurely ended a storied NFL career, most memorably spent with the New Orleans Saints. Similar savior-like expectations were passed to Archie's eldest, Cooper, the most gifted of his brood, but the shocking discovery of a spinal condition prevented Cooper from ever playing a single snap of college ball. Luckily, Archie had been raising all three of his sons to love the gridiron, throwing deep balls to them off the front porch, and there were two more heirs apparent in the wings.
Raised watching dusty old game films in the family den, Peyton was swiftly hailed as a generational talent, his record-breaking tenure at Tennessee paving a clear path to the NFL. Winning Super Bowls with both the Indianapolis Colts and the Denver Broncos, he was able to overcome a debilitating neck injury – after barely being able to hold a football – to eclipse Archie in football success. It was Peyton who would first pair his football cachet with capitalism, selecting commercials and appearances to show off his humor and expand the now-ubiquitous Manning brand into mainstream popular culture.
And finally there was quiet Eli, with an arm and a career to match his big brother's but a reserved and enigmatic affect all his own. The good-boy who followed his father to Ole Miss, Eli entered the NFL even more carefully managed than his brother was, forcing a trade when the lackluster San Diego Chargers selected him with the first pick in the draft. Even with two dramatic Super Bowl wins with the New York Giants, Eli's lows have been catastrophic, and he has never been quite the media darling his brother is. But even as their football careers wind down, the power of the Manning name only grows.
Drawing on new interviews and research, Ribowsky reveals a family of transcendent talent and intense loyalty dedicated to maintaining an all-American facade that has, on occasion, shown cracks. From the family's past steeped in problematic parts of Southern identity, to locker-room scandal turned lawsuit, to flashes of fraternal jealousy, Ribowsky leaves no stone unturned. Rich in gridiron dramatics and familial intrigue, In the Name of the Father is a quintessentially American saga of a multifaceted lineage that has forever changed the game.
Big Game by Mark Leibovich Like millions of Americans, Mark Leibovich has spent more of his life turned into pro football than he'd care to admit. A lifelong fan of the New England Patriots, he kept his obsession quiet, making a nice career for himself covering that other playground for rich and overgrown children, American politics. Still, every now and then Leibovich would reach out to Tom Brady to gauge his willingness to subject himself to a profile. He figured that the chances of Brady agreeing were a Hail Mary at  best, but Brady returned Leibovich's call in the summer of 2014, kicking off, if not a bromance, at least a journalistic courtship that extended through epic Patriots Super Bowl victory and defeat, and to a scandal involving Brady – Deflategate – whose grip on the sports media was as profound as its true significance was ridiculous.
So began a four-year odyssey that brought Mark Leibovich deeper inside the NFL than he, and certainly his subjects, ever bargained for. From the owners' meetings to the draft, from Las Vegas to Green Bay, from the offices of NFL commissioner Roger Goodell to the floor of Dallas Cowboys owner Jerry Jones's bus, and of course through to Brady and the 2018 Super Bowl, the helmet cam never comes off. Through all the sport and merriment, the sense emerges that we have reached an inflection point that might fairly be called "peak football" – the acme of the sport's economic success and cultural dominance, but also the moment when its human toll became impossible to ignore. And that was before Donald Trump.
Pro football, this hilarious and enthralling book proves, may not be the sport America needs, but it is most definitely the sport we deserve.
Basketball: A Love Story by Jackie MacMullan, Rafe Bartholomew, and Dan Klores This is the greatest love story never told. It has passion and heartbreak, triumph and betrayal. It is deeply intimate yet crosses oceans, upends lives, and changes nations. This is the true story of basketball.
It is the story of a Canadian invention that took over America and the world. Of a supposed "white man's sport" that became a way for people of color, women, and immigrants to claim a new place in society. Of a game that demands everything of those who love it, yet gives so much back in return.
To tell this story, acclaimed authors Jackie MacMullan, Rafe Bartholomew, and Dan Klores embarked on a groundbreaking mission to interview a staggering lineup of basketball trailblazers. For the first time hundreds of legends, from Kobe, LeBron, and Steph Curry to Magic Johnson, Dr. J, and Jerry West, spoke movingly about their greatest passion. Iconic coaches like Phil Jackson and Coach K opened up like never before. Those who shattered glass ceilings, from Bill Russell and Yao Ming to Cheryl Miller and Lisa Leslie, explained what it really took to lay claim to their place in the game.
Revelatory and life affirming, Basketball: A Love Story is the defining untold oral history of how basketball came to be, and what it means to those who love it.
The Cooking Gene by Michael W. Twitty A renowned culinary historian offers a fresh perspective on our most divisive cultural issue, race, in this illuminating memoir of Southern cuisine and food culture that traces his ancestry—both black and white—through food, from Africa to America and slavery to freedom.
Southern food is integral to the American culinary tradition, yet the question of who "owns" it is one of the most provocative touch points in our ongoing struggles over race. In this unique memoir, culinary historian Michael W. Twitty takes readers to the white-hot center of this fight, tracing the roots of his own family and the charged politics surrounding the origins of soul food, barbecue, and all Southern cuisine.
From the tobacco and rice farms of colonial times to plantation kitchens and backbreaking cotton fields, Twitty tells his family story through the foods that enabled his ancestors' survival across three centuries. He sifts through stories, recipes, genetic tests, and historical documents, and travels from Civil War battlefields in Virginia to synagogues in Alabama to Black-owned organic farms in Georgia.
As he takes us through his ancestral culinary history, Twitty suggests that healing may come from embracing the discomfort of the Southern past. Along the way, he reveals a truth that is more than skin deep—the power that food has to bring the kin of the enslaved and their former slaveholders to the table, where they can discover the real America together.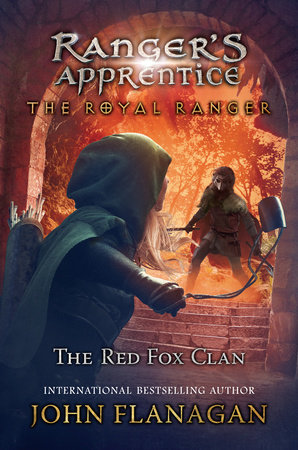 The Royal Ranger: The Red Fox Clan by John Flanagan Picking up where The Royal Ranger: A New Beginning left off, this next installment continues the story arc featuring young apprentice, Maddie, and the student-turned-master, Will Treaty. The time has come for the next generation to assume the mantle and become protectors of the kingdom of Araluen.
After passing her third-year assessment as a ranger's apprentice, Maddie is called home to Castle Araluen. Forced to keep her ranger training a secret, Maddie feels trapped by the monotony of castle life and longs to find a way out. But there are whisperings of a new threat to the kingdom. The mysterious Red Fox Clan, a group of anarchists all donning fox masks, have threatened Castle Araluen and question Princess Cassandra and Madelyn's succession to the throne. Will they succeed in unseating Cassandra and Madelyn and take the throne for themselves?
Bestselling author of the Ranger's Apprentice and Brotherband series, John Flanagan returns in the captivating follow-up to The Royal Ranger: A New Beginning. Perfect for fans of Tolkien, Redwall, and Game of Thrones!
The Complete Don Quixote by Miguel de Cervantes, Adapted and Illustrated by Rob Davis More than 400 years ago, Spanish author Miguel de Cervantes (1547–1616) sent his irrepressible optimist of a hero out to tilt at windmills—and Don Quixote and his philosophical squire, Sancho Panza, still remain among the world's most popular and entertaining figures, as well as the archetypes for the tall, thin straight man and his short, stocky comic sidekick. In this terrific adaptation of the Cervantes classic, Rob Davis uses innovative paneling and an interesting color palette to bring the Knight-Errant to life. This is sequential storytelling and art at its finest, as we follow Don Quixote on his search for adventure and chivalrous quests—and he will not be defeated by such foes as logic, propriety, or sanity.
Moby Dick: The Graphic Novel by Herman Melville, adapted by Lance Stahlberg, Illustrated by Lalit Kumar Singh It was an obsession that would destroy them all . . .
On a cold December night, a young man called Ishmael rents a room at an inn in Massachusetts. He has come from Manhattan to the northeast of America to sign up for a whaling expedition.
Later that same night, as Ishmael is sleeping, a heavily tattooed man wielding a blade enters his room. This chance meeting is just the start of what will become the greatest adventure of his life.
The next day, Ishmael joins the crew of a ship known as the Pequod. He is approached by a man dressed in rags who warns him that if he sails under the command of Captain Ahab, he may  never come back. Undaunted, Ishmael returns early next morning and sets sail on the high seas.
For the crew of the Pequod, their voyage is one of monetary gain. For Captain Ahab, however, it is a mission driven by hatred, revenge, and his growing obsession with the greatest creature of the sea.
Leverage in Death by J.D. Robb Lieutenant Eve Dallas puzzles over a bizarre suicide bombing in a Wall St. office building in the latest in the #1 New York Times bestselling series…
For the airline executives finalizing a merger that would make news in the business world, the nine a.m. meeting would be a major milestone. But after marketing VP Paul Rogan walked into the plush conference room, strapped with explosives, the headlines told of death and destruction instead. The NYPSD's Eve Dallas confirms that Rogan was cruelly coerced by two masked men holding his family hostage. His motive was saving his wife and daughter―but what was the motive of the masked men?
Despite the chaos and bad publicity, blowing up one meeting isn't going to put the brakes on the merger. All it's accomplished is shattering a lot of innocent lives. Now, with the help of her billionaire husband Roarke, Eve must untangle the reason for an inexplicable act of terror, look at suspects inside and outside both corporations, and determine whether the root of this crime lies in simple sabotage, or something far more complex and twisted.
Contempt by Ken Starr You could fill a library with books about the scandals of the Clinton administration, which eventually led to President Clinton's impeachment by the House of Representatives. Bill and Hillary Clinton have told their version of events, as have various journalists and participants. Whenever liberals recall those years, they usually depict independent counsel Ken Starr as an out-of-control, politically driven prosecutor.
But as a New York Times columnist asked in 2017, "What if Ken Starr was right?" What if the popular media in the 1990's completely misunderstood Starr's motives, his tactics, and his ultimate goal: to ensure that no one, especially not the president of the United States, is above the law?
Starr – the man at the eye of the hurricane – has kept his unique perspective to himself for two full decades. In this long-awaited memoir, he finally sheds light on everything he couldn't tell us during the Clinton years, even in his carefully detailed "Starr Report" of September 1998.
Contempt puts you, the reader, into the shoes of Starr and his team as they tackle the many scandals of that era, from Whitewater to Vince Foster's death to Travelgate to Monica Lewinsky. Starr explains in vivid detail how all those scandals shared a common thread: the Clintons' contempt for our system of justice.
This book proves that Bill and Hillary Clinton weren't victims of a so-called "vast right-wing conspiracy." They played fast and loose with the law and abused their powers and privileges. 
With the perspective we've all gained over the past two decades, Starr's story and insights are more relevant than ever.
Margaret Fuller: An American Romantic Life, The Public Years by Charles Capper Filled with dramatic, ironic, and sometimes tragic turns, this superb biography captures the story of one of America's most extraordinary figures, producing at once the best life of Fuller ever written, and one of the great biographies in American history. In Volume II, Charles Capper illuminates Fuller's "public years," focusing on her struggles to establish her identity as an influential intellectual woman in the Romantic Age. He brings to life Fuller's dramatic mixture of inward struggles, intimate social life, and deep engagements with the movements of her time. He describes how Fuller struggled to reconcile high avant-garde cultural ideals and Romantic critical methods with democratic social and political commitments, and how she strove to articulate a cosmopolitan vision for her nation's culture and politics. Capper also offers fresh and often startlingly new treatments of Fuller's friendships with Ralph Waldo Emerson, Thomas Carlyle, and Giuseppe Mazzini, in addition to many others. 
The Fall of Gondolin  by J.R.R. Tolkien, edited by Christopher Tolkien Evil Morgoth rules over a vast military power from his fortress of Angband. Deeply opposed to Morgoth is Ulmo, who is called the Lord of Waters. Central to this enmity of the goads is the city of Gondolin, beautiful but undiscoverable. It was built and peopled by Noldorin Elves who, when they dwelled in Valinor, the land of the gods, rebelled against their rule and fled to Middle-earth. Morgoth seeks in vain to discover the marvelously hidden city, while the gods in Valinor largely refuse to intervene in support of Ulmo, who desires to protect it.
Into this world comes Tuor, cousin of Turin. Guided unseen by Ulmo, Tuor journeys to Gondolin, where he becomes great; he is wedded to Idril, Turgon's daughter; and they have a son, Earendel. But there will come a terrible ending when Morgoth, through a supreme act o;f treachery, will mount a devastating attack on the city with Balrogs, dragons, and numberless Orcs. After the destruction, Tuor's son survives and lives into the next story, the Tale of Earendel, which Tolkien never wrote, but which is sketched out in this book from other sources.
Following Beren and Luthien, Christopher Tolkien has used this same "history in sequence" mode in the writing of The Fall of Gondolin. In the words of J.R.R. Tolkien, it was "the first real story of this imaginary world" and, together with Beren and Luthien and The Children of Hurin, it is one of the three "Great Tales" of the Elder Days.
Also new: Mosby's Dictionary of Medicine, Nursing, & Health Professions, 10th Edition