Happy Thursday, DC3! We have a TON of new materials hitting the shelves, today!! Have a look: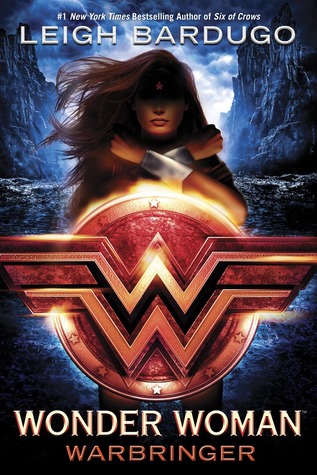 Wonder Woman: Warbringer by Leigh Bardugo Daughter of immortals, Princess Diana longs to prove herself to her legendary warrior sisters. But when the opportunity finally comes, she throws away her chance at glory and breaks Amazon law – risking exile – to save a mortal. Diana will soon learn that she has rescued no ordinary girl, and that with this single brave act, she may have doomed the world.
Daughter of death, Alia Keralis just wants a chance to escape her overprotective brother with a semester at sea. She doesn't know she is being hunted by people who think her very existence could spark a world war. When a bomb detonates aboard her ship, Alia is rescued by a mysterious girl of extraordinary strength and forced to confront a horrible truth: Alia is a Warbringer – a direct descendant of the infamous Helen of Troy, fated to bring about an age of bloodshed and misery.
Together, two girls will face an army of enemies – mortal and divine – determined to either destroy or possess the Warbringer. Tested beyond the bounds of their abilities, Diana and Alia must find a way to unleash hidden strengths and forge an unlikely alliance. Because if they are to have any hope of saving both their worlds, they will have to stand side by side against the tide of war.
The Lost Causes by Jessica Koosed Etting and Alyssa Embree Schwartz They're the last people you'd ask to help with anything much less a murder investigation. The rich girl, the obsessive, the hypochondriac, the addict, and the hot-tempered athlete – people who think they're beyond help. Lost causes. But where the world sees losers, the FBI sees its only hope.
With the help of a dangerous serum, the FBI erases the teens' past problems and unlocks a psychic ability within each of them. In return, all they have to do is help find the killer who's turned their small town upside down.
But as they close in on a suspect, they expose a conspiracy that puts them directly in harm's way and makes them wonder who – if anyone – they can really trust.
If anything happens to them, will anyone even care?
A Column of Fire by Ken Follett In 1558, the ancient stones of Kingsbridge Cathedral look down on a city torn apart by religious conflict. As power in England shifts precariously between Catholics and Protestants, royalty and commoners clash, testing friendship, loyalty, and love.
Ned Willard wants nothing more than to marry Margery Fitzgerald. But when the lovers find themselves on opposing sides of the religious conflict dividing the country, Ned goes to work for Princess Elizabeth. When she becomes queen, all Europe turns against England. The shrewd, determined young monarch sets up the country's first secret service to give her early warning of assassination polots, rebellions, and invasion plans. Over a turbulent half century, the love between Ned and Margery seems doomed as extremism sparks violence from Edinburgh to Geneva. Elizabeth clings to her throne and her principles, protected by a small, dedicated group of resourceful spies and courageous secret agents. 
The real enemies, then as now, are not the rival religions. The true battle pitches those who believe in tolerance and compromise against the tyrants who would impose their ideas on everyone else – no matter what the cost.
Set during one of the most turbulent and revolutionary times in history, A Column of Fire is one of Follett's most exciting and ambitious works yet. It will delight longtime fans of the Kingsbridge series and is the perfect introduction for readers new to Ken Follett.
Dragonbane by Sherrilyn Kenyon Out of all the mysterious boarders who call Sanctuary home, no one is more antisocial or withdrawn than Maxis Drago. But then, it's hard to blend in with the modern world when you have a fifty-foot wingspan. 
Centuries ago, he was cursed by an enemy who swore to see him fall. An enemy who took everything from him and left him forever secluded.
But Fate is a bitch, with a wicked sense of humor. And when she throws old enemies together and threatens the wife he thought had died centuries ago, he comes back with a vengeance. Modern-day New Orleans has become a battleground for the oldest of evils. And two dragons will hold the line, or go down in flames. 
Lost and Gone Forever by Alex Grecian It is 1891, and the Murder Squad is going through difficult times.
One of the detectives, Sergeant Nevil Hammersmith, has just lost his job for being too impetuous, and in response has set up his own private detective agency. Another, his friend and mentor Inspector Walter Day, is missing – and has been for an entire year. There is a strong suspicion that their nemesis, Jack the Ripper himself, has taken him, but for what purpose, no one can say.
For Hammersmith, the search for Day is his one and only concern, but now he finds his hunt complicated by unexpected company – a pair of menacingly polite bounty hunters, a man and a woman, whose case seems inextricably bound up with his own. But how and why, and who hired them?
And who is the strange man seen wandering the streets, whom no one can identify but who looks and sounds an awful lot like . . . Walter Day?
As dark forces converge, all will be revealed – but for Hammersmith and his team, the truth may turn out to be the most unsettling thing of all.
A Court of Thorns and Roses by Sarah J. Maas When nineteen-year-old huntress Feyre kills a wolf in the woods, a beast-like creature arrives to demand retribution. Dragged to a treacherous magical land she knows about only from legends, Feyre discovers that her captor is not an animal but Tamlin – one of lethal immortal faeries who once ruled their world.
As Feyre dwells on his estate, her feelings for Tamlin transform from icy hostility into a fiery passion that burns through every lie and warning she's been told about the beautiful, dangerous world of the Fae. But an ancient, wicked shadow over the faerie lands is growing, a
nd Feyre must find a way to stop it . . . or doom Tamlin – and his world – forever.
A Court of Mist and Fury by Sarah J. Maas Feyre survived Amarantha's clutches to return to the Spring Court – but at a steep cost. Though she now has the powers of the High Fae, her heart remains human, and it can't forget the terrible deeds she performed to save Tamlin's people.
Nor has Feyre forgotten her bargain with Rhysand, High Lord of the feared Night Court. As Feyre navigates its dark web of politics, passion, and dazzling power, a greater evil looms – and she might be key to stopping it. But only if she can harness her harrowing gifts, heal her fractured soul, and decide how she wishes to shape her future – and the future of a world torn apart.
#1 New York Times and USA Today bestselling author Sarah J. Maas expands Feyre's world beyond even her wildest imagination in this seductive and stunning sequel to A Court of Thorns and Roses.
A Court of Wings and Ruin Feyre has returned to the Spring Court, determined to gather information on Tamlin's maneuverings and the invading king threatening to bring Prythian to its knees. But to do so she must p[lay a deadly game of deceit – and one slip may spell doom not only for Feyre, but for her world as well. As war bears down upon them all, Feyre must decide who to trust amongst the dazzling and lethal High Lords – and hunt for allies in unexpected places.
In this thrilling third book of the Court of Thorns and roses series by #1 New York Times bestselling author Sara J. Maas, the earth will be painted red as mighty armies grapple for power over the one thing that could destroy them all.
The Assassin's Blade by Sarah J. Maas Celaena Sardothien is her kingdom's most feared assassin. Though she works for the powerful Assassin's Guild, she yields to no one and trusts only her fellow killer-for-hire, Sam. When Celaena's scheming master, Arobynn Hamel, dispatches her on missions that take her from remote islands to hostile deserts, she finds herself acting independently of his wishes and questioning her own allegiance. She will have to risk it all if she hopes to escape Arobynn's clutches – and if she fails, she'll lose not just a chance at freedom but her life.
A prequel to Throne of Glass, this collection of five novellas offers readers a deeper look into the history of this cunning assassin and her enthralling – and deadly – world. 
Tower of Dawn by Sarah J. Maas Chaol Westfall and Nesryn Faliq have arrived in the shining city of Antica to forge an alliance with the Khagan of the Southern Continent, whose vast armies are Erilea's last hope. But they have also come to Antica for another purpose: to seek healing at the famed Torre Cesme for the wounds Chaol received in Rifthold.
After enduring unspeakable horrors as a child, Yrene Towers has no desire to help the young lord from Adarlan, let alone heal him. Yet she has sworn an oath to assist those in need – and will honor it. But Lord Westfall carries shadows from his own past, and Yrene soon comes to realize they could engulf them both.
In this sweeping parallel novel to the New York Times bestselling Empire of Storms, Chaol, Nesryn, and Yrene will have to draw on every scrap of their resilience if they wish to save their friends. But while they become entangled in the political webs of the khaganate, deep in the shadows of mighty mountains where warriors soar on legendary ruks, long-awaited answers slumber. Answers that might offer their world a chance at survival – or doom them all. 
Semper Cool by Barry Fixler Semper Cool is the wrenching, sometimes hilarious and always thought-provoking true story of a mischievous teenager who enlists in the U.S. Marine Corps seeking adventure and his father's approval and finds both, plus more danger than he ever could have imagined. Barry Fixler gets molded into a Marine at boot camp and sent to Vietnam, where he is assigned to a company that would soon etch its place in Marine Corps lore at the legendary Siege of Khe Sanh.
With its vivid imagery, Semper Cool thrusts readers into a "grunt's-eye-view" of the blood, guts, tears, and laughter of war, as told by a Marine who returned home a proud, patriotic man. Be prepared to laugh and cry and ultimately thank God for the men and women willing to sacrifice their lives for the freedoms that so many Americans enjoy.
Enduring Vietnam by James Wright The Vietnam war is largely recalled as a mistake, either in the decision to engage there or in the nature of the engagement, or both. Veterans of the war remain largely anonymous figures, accomplices in the mistake. Critically recounting the steps that led to the war, this book does not excuse the mistakes, but it brings those who served out of the shadows.
Enduring Vietnam recounts the experiences of the young Americans who fought in Vietnam and of families who grieved those who did not return. By 1969, nearly half of the junior enlisted men who died in Vietnam were draftees, and their median age was twenty-one; among the non-draftees it was only twenty.
The book describes the baby boomers growing up in the 1950's, why they went into the military, what they thought of the war, and what it was like to serve in "Nam." And to come home. With a vivid narrative of the battle for "Hamburger Hill" and through substantial interviews with those who served, the book depicts the cruelty of this war and its quiet acts of courage.
Enduring Vietnam provides an important dimension to the profile of an American generation – and a rich account of an American war.
Gods, Demigods, and Demons: An Encyclopedia of Greek Mythology by Bernard Evslin Apollo . . . Centaurs . . . Olympus . . . Zeus . . .
This wide-ranging encyclopedia has everything you ever wanted to know about Greek mythology – all in one easy-to-use reference book.
Names, places, and events from the legends of ancient Greece are presented in exciting, briefly told tales.
With more than 540 alphabetical entries and a key to pronunciation, this handy guide is a treasure trove of pleasurable reading that will add much to your enjoyment and understanding of the ancient Greeks and their gods.
A Pristine Suicide by Bart J. Allen Squarely in the heart of America, Salina, Kansas is a pretty safe place to have kids. At least, that's what they say. But some places in Kansas are safer than others. The Allens found out the hard way. In the case of the death of their oldest son, seventeen-year-old Destry Greer Allen, they did what nobody else would do to find out the truth about what really happened to him that late night in June of 2004. Originally ruled a textbook suicide, an independent investigation by the Allens discovered it was anything but. Seven years later, Destry's case is still open – an unsolved suicide. What happens when the system intended to protect citizens at the most vulnerable times in their lives not only turns its back, but goes out of its way to wrong them? What happens when the professionals, who citizens trust to depend on to take care of them, go after them instead, to teach them a lesson? The Allens found out.
Mother's Day by Dennis McDougal In June of 1985, Theresa Cross Knorr, with the help of her teenage sons, dumped the body of her daughter Sheila in California's desolate high Sierra. Knorr had beaten Sheila unconscious three days earlier, then locked her in a closet to die. This unbelievable yet true tale of a monstrous, abusive mother murdering not one but two of her children is almost too horrific to describe.
The previous summer, in an attempt to erase evidence that she had shot Sheila's sister Suesan, Knorr had dug the bullet out of the girl's back with a paring knife. Deprived of proper medical care, Suesan had quickly developed a severe infection, prompting Knorr and her two sons to drive the delirious child into the mountains where they doused her with gasoline and set her on fire. Knorr got away with both murders for nearly nine years, until her youngest daughter, Terry Knorr Graves, revealed the dark secret of her mother's unfathomable actions to the police. HOw could a parent so callously kill her own kids? Mother's Day depicts the shocking life of a woman whose violence, jealousy, rage, and domination led to brutally heinous crimes of ruthless ferocity.
Our Guys by Bernard Lefkowitz In March 1989 a group of teenage boys lured a retarded girl into a basement in Glen Ridge, New Jersey, and gang-raped her. Glen Ridge was the kind of peaceful, affluent suburb many Americans dream about. The rapists were its most popular high school athletes. And although rumors of the crime quickly spread throughout the town, weeks passed before anyone saw fit to report it to the police. What made these boys capable of brutalizing a girl that some of them had known since childhood? Why did so many of their elders deny the rape and rally around its perpetrators? To solve this riddle, the Edgar Award-winning author Bernard Lefkowitz conducted years of research and more than two hundred interviews. The result is not just a wrenching story of crime and punishment, but a hauntingly nuanced portrait of America's jock culture and the hidden world of unrestrained adolescent sexuality.
Better Homes and Gardens Step-by-Step Ultimate Yard & Garden As you walk through your neighborhood, do you find yourself analyzing your neighbors' yards, trying to figure out how they were able to combine all those plants to create such a beautiful yard, walkway, or garden? Wonder no more!
Better Homes and Gardens Step-by-Step Ultimate Yard & Garden takes you behind the scenes and shows you how it's done. Inside this ultimate book you'll find step-by-step instructions, a comprehensive list of garden ideas, and information for accessorizing and maintaining your new look. And a descriptive and colorful plant guide explains in detail all the best perennials, ferns, and ornamental grasses you can use to enhance the color and fragrance of your new design!
The Wizard's Cookbook From Merlin to Mary Poppins, author Aurelia Beaupommier pays tribute with this spellbinding cookbook to all sorcerers, fairies, elves, mages, and magicians. Hidden within are fantastic food and drink recipes inspired by:
Aladdin (Brochettes of Finely Chopped Enemies)
Beauty and the Beast (The Beast's Chops)
Bewitched (Tabitha's Lollipops)
Dungeons and Dragons (Dragon Eggs)
Fantastic Beasts (Newt Scamander's Sasquatch Bait)
Harry Potter (Chocolate Frogs)
The Legend of Zelda (Green Potion)
The Lion King (Rafiki's Chips)
The Lord of the Rings (Elven Waybread)
Snow White and the Seven Dwarfs (Poisoned Apples)
The World of Narnia (Children en Croute)
And many more!
Providing the sustenance necessary to battle your nemesis – whether it be a dragon or an empty stomach – these delicious, bewitching recipes are sure to teleport you and those dining with you to another world.
My Friend Dahmer by Derf Backderf We all have that one friend from school – the strange kid, the class freak, the guy whose antics amused, entertained, and maybe even alarmed us. The one who sticks in our heads even with the passing of the years. That classmate is invariably left behind when we graduate, vanishing into memory, filed away with our old yearbooks and other teenage mementos. But every now and then we wonder, whatever happened to that friend? For one man who grew up in a small town in Ohio, that question was answered by every media outlet in the world on July 22, 1991, when Jeffrey Dahmer was arrested for the murder of seventeen young men and teenage boys.
My Friend Dahmer is a haunting, original graphic novel by Derf Backderf, an award-winning political cartoonist and comix creator. In these pages, Backderf tries to make sense of the future serial killer with whom he shared classrooms, hallways, and car rides. What emerges is a surprisingly sympathetic portrait of a disturbed young man struggling helplessly against the ghastly urges bubbling up from the deep recesses of his psyche. The Dahmer recounted here, universally regarded as an inhuman monster by the rest of the world, is a lonely oddball who, in reality, is all too human. A shy kid sucked inexorably into madness while the adults in his life fail to notice.
We all know what Dahmer did, but in My Friend Dahmer, Backderf provides, from his unique vantage point, profound (and, at times, even strangely comic) insight into how and, more important, why Jeffrey Dahmer transformed from a high school nerd into a depraved fiend as notorious as Jack the Ripper.
In My Friend Dahmer, Backderf comes as close as anyone has to explaining the seemingly unexplainable phenomenon of one Jeffrey Dahmer, Revere High School class of 1978.
Call Sign Dracula by Joe Fair Call Sign Dracula provides an outstanding, valuable and worthy in-depth look into the life of a US Army Infantry soldier serving with the famed 1st Infantry Division (The Big Red One) in Vietnam. It is a genuine, firsthand account of a one-year tour that shows how a soldier grew and matured from an awkward, bewildered, inexperienced, eighteen-year-old country "bumpkin" from Kentucky, to a tough, battle hardened, fighting soldier.
You will laugh, cry, and stand in awe at the true life experiences shared in this memoir. The awfulness of battle, fear beyond description, the sorrow and anguish of losing friends, extreme weariness, the dealing with the scalding sun, torrential rain, cold, heat, humidity, insects, and the daily effort just to maintain sanity were struggles faced virtually every day. And yet, there were the good times. There was the coming together to laugh, joke, and share stories from home. There was the warmth and compassion shown by men to each other in such an unreal environment. You will see where color, race, or where you were from had no bearing on the tight-knit group of young men that was formed from the necessity to survive. What a "bunch" they were!
. . . then the return to home and all the adjustments and struggles to once again fit into a world that was now strange and uncomfortable.
Call Sign Dracula is an excellent and genuine memoir of an infantry soldier in the Vietnam War.
Five Years to Freedom by James N. Rowe When Green Beret lieutenant James N. Rowe was captured in 1963 by the Vietcong, he became one of the first American POWs of the Vietnam War. For half a decade, Rowe endured illness and other unimaginable adversities. He suffered grueling psychological and physical torment. He experienced the loneliness and frustration of watching his friends die. And he struggled every day to maintain faith in himself as a soldier and in his country, which appeared to have forgotten him. 
Harrowing and triumphant, Five Years to Freedom is an unforgettable story of survival – and a testimony to the disciplined human spirit.
Things I'll  Never Forget by James M. Dixon Things I'll Never Forget is the story of a young high school graduate in 1965 who faces being drafted into the Army or volunteering for the Marine Corps. These are his memories of funny times, disgusting times, and deadly times. The author kept a journal for an entire year; therefore many of the dates, times, and places are accurate. The rest is based on memories that are forever tattooed on his brain.
This is not a pro-war book, nor is it anti-war. It is the true story of what the Marine Corps was like in the late 1960's, when the country had a draft and five hundred thousand Americans were serving one year tours in battle-torn South East Asia.
If you served in Viet Nam you will want to compare your experience with the author's. If you know someone who went to Viet Nam, you will want to read for yourself what it was like. If you lost a loved one or friend in the war, you will want to read this and share it with others.
Headlights on the Prairie by Robert Rebein At the long-term care facility where Robert Rebein's father lands after a horrific car crash, a shadow box hangs next to each room, its contents suggesting something of the occupant's life. In Headlights on the Prairie, Rebein has created a literary shadow box of sorts, a book in which moments of singular grace and grit encapsulate a life and a world.
Robert Rebein's essays take us back to his hometown of Dodge City and the high plains world where his family has farmed and ranched since the 1920's. It is a world populated by feedlot cowboys, stock car drivers, and farm kids dreaming of basketball glory. Here too we find the darker tales of damaged young men returning from war, long-haul truckers addicted to crystal meth, and the sadly heroic residents of a small-town nursing home grandiloquently named Manor of the Plains.
What Happened by Hillary Rodham Clinton For the first time, Hillary Rodham Clinton reveals what she was thinking and feeling during one of the most controversial and unpredictable presidential elections in history. Now free from the constraints of running, Hillary takes you inside the intense personal experience of becoming the first woman nominated for president by a major party in an election marked by rage, sexism, exhilarating highs and infuriating lows, stranger-than-fiction twists, and Russian interference, and an opponent who broke all the rules. This is her most personal memoir yet.
In these pages, she describes what it was like to run against Donald Trump, the mistakes she made, how she has coped with a shocking and devastating loss, and how she found the strength to pick herself back up afterward. With humor and candor, she tells readers what it took to get back on her feet – the rituals, relationships, and reading that got her through, and what the experience has taught her about life. She speaks about the challenges of being a strong woman in the public eye, the criticism over her voice, age, and appearance, and the double standard confronting women in politics.
Defining Moments in Black History: Reading Between the Lines by Dick Gregory Dick Gregory has been an unsparing and incisive cultural force for more than fifty years: a friend of such luminaries as Dr. Martin Luther King, Jr. and Medgar Evers, Gregory is an unrelenting, lifelong activist against social injustice, whether he was marching in Selma during the Civil Rights movement or organizing student demonstrations to protest the Vietnam War, participating in rallies for Native American and feminist rights, or fighting apartheid in South Africa.
Known as much for his comedic achievements – as an actor, author, and social critic – as for his activism, Gregory is the forebearer of today's new generation of black comics, including Larry Wilmore, W. Kamau Bell, and Trevor Noah. But Gregory has always kept it indisputably real when discussing race in America, fearlessly lacing laughter with controversial truths in a manner that is inimitably his own.
Now, in Defining Moments in Black History, Gregory charts the empowering yet often obscured past of the African American experience. In his unapologetically candid voice, he moves from African ancestry and surviving the Middle Passage to modern-day protests. A captivating journey through time, this collection of provocative essays explores historical movements such as the Great Migration and the Harlem Renaissance, as well as cultural touchstones, among them Marian Anderson's performance on the steps of the Lincoln Memorial and Billie Holiday's haunting delivery of "Strange Fruit."
Here is an essential, unique, no-holds-barred history lesson, sure to provoke, enlighten, uplift, and entertain – from one of our greatest living legends.
NEW DVD'S: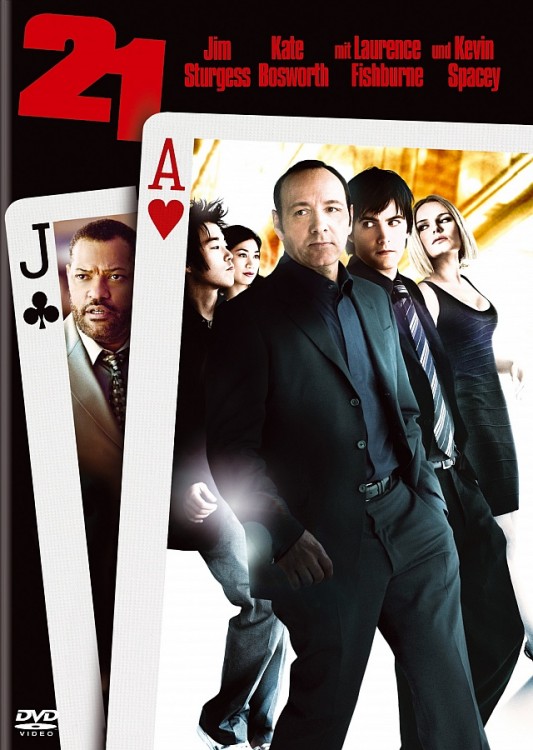 We'll see you soon! 🙂