Have you heard the controversy over Harper Lee's "Go Set a Watchman"? The celebrated author of "To Kill a Mockingbird" has just released a sequel that was actually written before the beloved classic and critics and fans alike have had mixed reactions to the drastic changes in some of their favorite characters. Atticus, in particular, has undergone changes that aren't sitting well with many readers. Be the first to check out this hot-off-the-presses title because it's here and it won't stay on the shelves long!
**EDIT: You missed it! It's already checked out. Try again later!**
That's not our only new title, of course! We have TONS of new materials! Books and movies, both. Here, as always, is your list of our newest arrivals:
New Movies: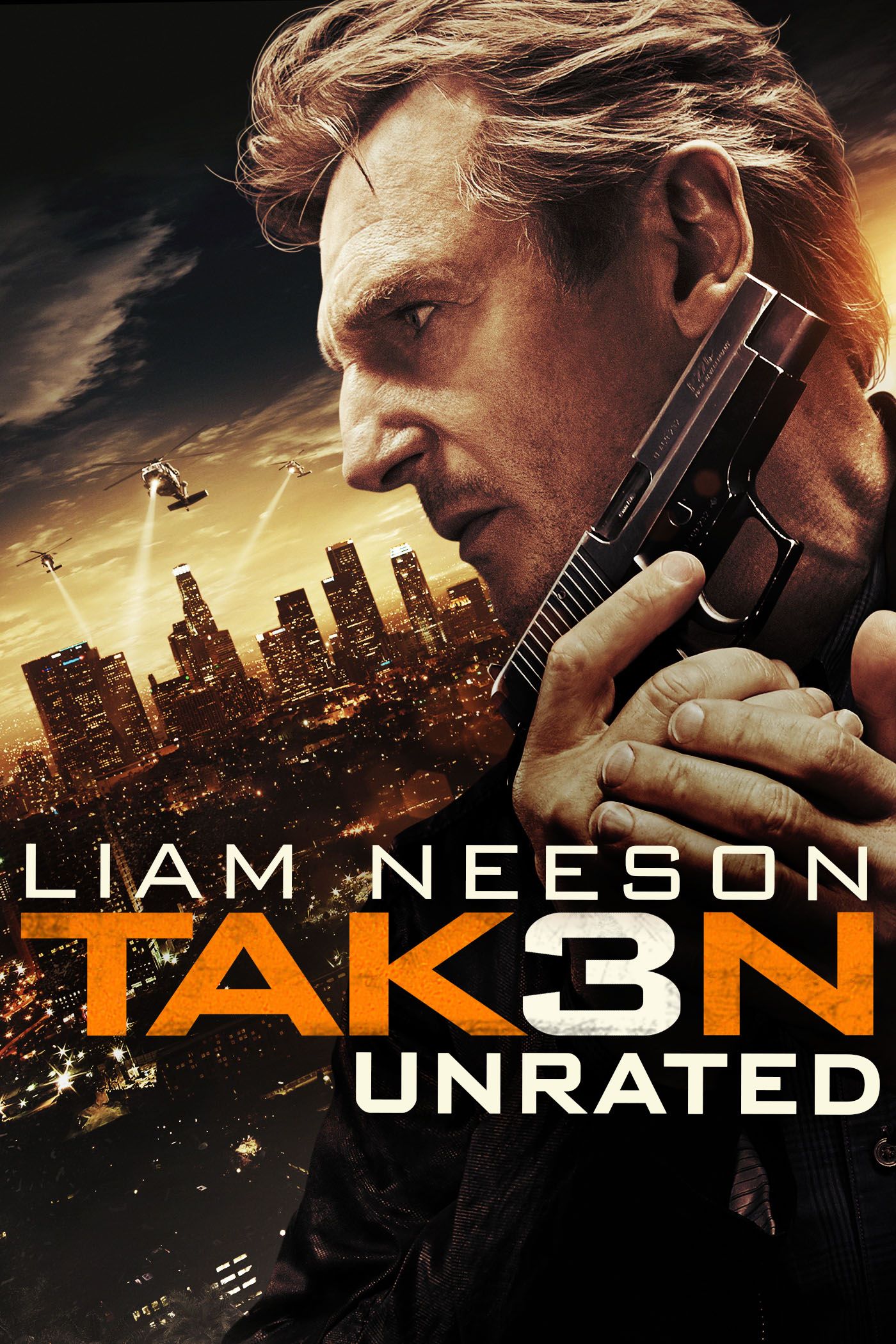 (Seasons 3 and 4)
(Seasons 1, 2, & 3)
New Books:
Go Set a Watchman by Harper Lee Macomb, Alabama. Twenty-six-year-old Jean Louise Finch – "Scout" – returns home from New York City to visit her aging father, Atticus. Set against the backdrop of the civil rights tensions and political turmoil that were transforming the South, Jean Louise's homecoming turns bittersweet when she learns disturbing truths about her close-knit family, the town, and the people dearest to her. Memories from her childhood flood back, and her values and assumptions are thrown into doubt. Featuring many of the iconic characters from To Kill a Mockingbird, Go Set a Watchman perfectly captures a young woman, and a world, in painful yet necessary transition out of the illusions of the past – a journey that can only be guided by one's own conscience.
Written in the mid-1950's, Go Set a Watchman imparts a fuller, richer understanding and appreciation of Harper Lee. Here is an unforgettable novel of wisdom, humanity, passion, humor, and effortless precision – a profoundly affecting work of art that is both wonderfully evocative of another era and relevant to our own times. It not only confirms the enduring brilliance of To Kill a Mockingbird, but also serves as its essential companion, adding depth, context, and new meaning to an American classic.
Love & Respect by Dr. Emerson Eggerichs Psychological studies affirm it, and the Bible has long been saying it for ages. Cracking the communication code between husband and wife involves understanding one thing: That unconditional respect is as powerful for him as unconditional love is for her. It's the secret to marriage that every couple seeks,a nd yet few couples ever find.
Today, you and your mate can start fresh with the ground-breaking guidance that Dr. Emerson Eggerichs provides in this book. His revolutionary message, featured on Focus on the Family, is for anyone in marital crisis . . . wanting to stay happily married . . . who's feeling lonely. It's for engaged couples  . . . victims of affairs . . . pastors and counselors seeking material that  can save a marriage.
Using Dr. Eggerichs' breakthrough techniques, couples nationwide are achieving a brand-new level of intimacy and learning how to:
stop the Crazy Cycle of conflict
initiate the Energizing Cycle of change
enjoy the Rewarded Cycle of new passion
And if you'll take his biblically based counsel to heart, your marriage could be next!
Grey by E.L. James 
Christian Grey exercises control in all things; his world is neat, disciplined, and utterly empty – until the day that Anastasia Steele falls into his office, in a tangle of shapely limbs and tumbling brown hair. He tries to forget her, but instead is swept up in a storm of emotion he cannot comprehend and cannot resist. Unlike any woman he has known before, shy, unworldly Ana seems to see right through him – past the business prodigy and the penthouse lifestyle to Christian's cold, wounded heart.
Will being with Ana dispel the horrors of his childhood that haunt Christian every night? Or will his dark sexual desires, his compulsion to control, and the self-loathing that fills his soul drive this girl away and destroy the fragile hope she offers him?
North Korea Undercover: Inside the World's Most Secret State by John Sweeney 
North Korea is like no other tyranny on earth. Its citizens are told their home is the greatest nation on earth. Big Brother is always watching: It is Orwell's 1984 made reality.
Award-winning BBC journalist John Sweeney is one of the few foreign journalists to have witnessed the devastating reality of life in the controversial and isolated nation of North Korea, having entered the country undercover, posing as  a university professor with a group of students from the London School of Economics.
Huge factories with no staff or electricity; hospitals with no patients; uniformed child soldiers; and the world-famous and eerily empty DMZ – the Demilitarized Zone, where north Korea ends and South Korea begins – all framed by the relentless flow of regime propaganda from omnipresent loudspeakers. Free speech is an illusion; one word out of line and the gulag awaits. State spies are everywhere, ready to punish disloyalty and the slightest sign of discontent.
Drawing on his own experiences and his extensive interviews with defectors and other key witnesses, Sweeney's North Korea Undercover pulls back the curtain, providing a rare insight into life there today, examining the country's troubled history and addressing important questions about its uncertain future.
Rodeo Ranch by Max Brand 
Doe Willis, despite the nickname, is just an unemployed cowboy in "The Valley of Jewels." Daggett Valley holds many secrets from the past, including a now deserted mining camp. Buck Logan lures Willis to the valley with the promise of great riches to be gained. But Doe will have to play a part in a most subtle feat of deception in which the man who first discovered gold in the valley will be conned into believing that he is reliving his past.
In "Rodeo Ranch," an attempt has been made on the life of rodeo sponsor Ramon Alvarez. Alvarez believes that the man who tried to knife him in his bed is a member of a secret league bent on his destruction. When Duds Kobbe wins a shooting competition, Alvarez hires him as a body guard, promising a fabulous reward for doing the job. What Kobbe doesn't realize is that he will be just as much a target as Alvarez.
Good to be Gronk by Rob "Gronk" Gronkowski with Jason Rosenhaus Holding nine league-wide records and three Patriots franchise records, Rob "Gronk" Gronkowski is considered one of the best tight ends in the NFL. His accomplishments include thirty-eight receiving touchdowns in his first three seasons (thirteen more than any other tight end in the NFL) and setting the 2011 record for most touchdowns made by a tight end, with seventeen receiving and eighteen overall. With a Super Bowl victory under his belt and a nationwide reputation for a personality that's "comedy gold" (CBS Sports), he has continued to win over the hearts of fans through his fun-loving attitude – in uniform and off the field.
After finishing his college football career at the University of Arizona, Gronk began enlivening the NFL. From hamming it up at the semi-circus that is Super Bowl Media Day, to spicing up interviews with "Gronk-esque" dance moves, to cuddling with kittens in the pages of ESPN the Magazine, to choosing a used party bus as the ride of choice for him and his entourage, Gronk takes his good humor and playful persona to levels that make it seem like other players are "living in black and white, and Gronk is in color" (CBS Sports).
But it's not all fun and games. After four forearm surgeries, ankle surgery, and two back surgeries, Gronk tore his ACL and MCL, prematurely ending his 2013 season (but not before scoring four touchdowns and 592 receiving yards). His many injuries and subsequent recoveries made his key play in Super Bowl XLIX – which led to victory and the title of "Comeback Player of the Year" – all the sweeter. In these pages, Gronk Takes fans from the field to the locker room to the VIP room to the talk-show green room to the kitchen table at his parents' house, showing the many sides of his personality and giving a full tour of the world according to Gronk.
Winter People by Jennifer McMahon 
West Hall, Vermont, has always been a town of strange disappearances and old legends. The most mysterious is that of Sara Harrison Shea, who in 1908, was found dead in the field behind her house just months after the tragic death of her daughter.
Now, in the present day, nineteen-year-old Ruthie lives in Sara's farmhouse with her mother, Alice, and her younger sister, Fawn. Alice has always insisted that they live off the grid, a decision that has weighty consequences when Ruthie wakes up one morning to find that Alice has vanished. In her search for clues, she is startled to find a copy of Sara Harrison Shea's diary hidden beneath the floorboards of her mother's bedroom. As Ruthie gets sucked into the historical mystery, she discovers that she's not the only person looking for someone they've lost. But she may be the only one who can stop history from repeating itself.
The Purpose Driven Life by Rick Warren You are not an accident. Even before the universe was created, God had you in mind, and he planned you for his purposes. These purposes will extend far beyond the few years you will spend on earth. You were made to last forever!
Self-help books often suggest that you try to discover the meaning and purpose of your life by looking within yourself, but Rick Warren says that is the wrong place to start. You must begin with God, your Creator, and his reasons for creating you. You were made by God and for God, and until you understand that, life will never make sense.
This book will help you understand why you are alive and God's amazing plan for you – both here and now, and for eternity. Rick Warren will guide you through a personal 40-day spiritual journey that will transform your answer to life's most important question: What on earth am I here for? Knowing God's purpose for creating you will reduce your stress, focus your energy, simplify your decisions, give meaning to your life, and, most important, prepare you for eternity.
The Purpose-Driven Life is a blueprint for Christian living in the 21st century – a lifestyle based on God's eternal purposes, not cultural values. Using over 1,200 scriptural quotes and references, it challenges the conventional definitions of worship, fellowship, discipleship, ministry, and evangelism. In the tradition of Oswald Chambers, Rick Warren offers distilled wisdom on the essence of what life is all about. 
This is a book of hope and challenge that you will read and re-read and it will be a classic treasured by generations to come.
Angry Housewives Eating Bon Bons by Lorna Landvik 
The women of Freesia Court are convinced that there is nothing good coffee, delicious desserts, and a strong shoulder can't fix. Laughter is the glue that holds them together – the foundation of a book group they call AHEB (Angry Housewives Eating Bon Bons), an unofficial "club" that becomes much more. It becomes a lifeline. Holding on through forty eventful years, there's Faith, a lonely mother of twins who harbors a terrible secret that has condemned her to living a lie; big, beautiful Audrey, the resident sex queen who knows that with good posture and an attitude you can get away with anything; Merit, the shy doctor's wife with the face of an angel and the private hell of an abusive husband; Kari, a wise woman with a wonderful laugh who knows the greatest gifts appear after life's fiercest storms; and finally, Slip, a tiny spitfire of a woman who isn't afraid to look trouble straight in the eye.
This stalwart group of friends depicts a special slice of American life, of stay-at-home days and new careers, of children and grandchildren, of bold beginnings and second chances, in which the power of forgiveness, understanding,and the perfectly timed giggle fit is the CPR that mends broken hearts and shattered dreams.
Land of Dreams by Kate Kerringan 
Irish immigrant Ellie Hogan has finally achieved the American Dream. But her comfortable bohemian life on Fire Island, New York, is shattered when her eldest adopted son, Leo, runs away, lured by the promise of fortune and fame in Hollywood. Determined to keep her family intact, Ellie follows him west, uprooting her youngest son and long-time friend Bridie.
In Los Angeles, Ellie creates a fashionable new home among the city's celebrities, artists, and movie moguls. She is also drawn into intense new friendships with talented film composer Stan, a man far different from any she has ever met, and Suri, a beautiful Japanese woman and kindred spirit, who opens Ellie's eyes to the injustices of her adopted country.
While Leo is dazzled by Hollywood's glitz, Ellie quickly sees that the golden glamour masks a world of vanity and greed. Though she tries to navigate the family around heartbreak and the dangers of their new home, she will not be able to protect them from a darker threat: war.
Robert Ludlum's The Bourne Ascendancy by Eric Van Lustbader 
Jason Bourne has been hired to protect a high-level government minister at a political summit meeting in Qatar, shielding him from any assassination attempts. Suddenly, armed gunmen storm the room, killing everyone but Bourne. Their target, however, isn't the minister Bourne impersonates . . . it is Bourne himself.
Kidnapped and transported to an underground bunker, Bourne finds himself face-to-face with an infamous terrorist named El Ghadan ("Tomorrow"). El Ghadan holds as his captive Soraya Moore, former co-director of Treadstone and a close friend to Bourne, along with her two-year-old daughter.
Meanwhile, the President of the United States is in the midst of brokering a historic peace treaty between the Israelis and the Palestinians – an event that El Ghaden is desperate to prevent. He demands that Bourne carry out a special mission: kill the President. If Bourne refuses, Soraya and her daughter will die.
Bourne must make a monstrous choice: save Soraya and her daughter, or save the President.
Dead Until Dark by Charlaine Harris 
Sookie Stackhouse is a small-time cocktail waitress in small-town Louisiana. She's quiet, keeps to herself, and doesn't get out much. Not because she's not pretty. She is. It's just that, well, Sookie has this sort of "disability." She can read minds. And that doesn't make her too dateable. And then along comes Bill. He's tall, dark, handsome – and Sookie can't hear a word he's thinking. He's exactly the type of guy she's been waiting for all her life . . . 
But Bill has a disability of his own: He's a vampire with a bad reputation. He hangs with a seriously creepy crowd, all suspected of – big surprise – murder. And when one of Sookie's coworkers is killed, she fears she's next . . . 
Without Pity by Ann Rule 
In eight stunning Case Files Volumes, from A Rose for Her Grave to the #1 blockbuster Last Dance, Last Chance, Ann Rule reigns as "America's best true-crime writer" (Kirkus Reviews). Now, she updates the most astonishing cases from that acclaimed series – and presents shocking, all-new true-crime accounts – in one riveting anthology. In every explosive chapter of WITHOUT PITY, Ann Rule deepens her unrelenting exploration of the evil that lies behind the perfect facades of heartless killers . . . and the deadly compulsions of greed and power that shatter their outward trappings of material success.
They are the admired, trusted neighbor; the affable family man; the sexy, charismatic lover; the high-achieving professional. Perhaps most frightening of all is that they are heroes in their own minds. But when someone gets in the way of their deluded dreams, they are capable of deadly acts of violence with no remorse. Analyzing the true nature of the sociopathic mind in chilling detail, Ann Rule traces the murderous crimes of seemingly ordinary men – killers who drew their unsuspecting victims into their twisted worlds with devastating consequences.
Nights in Rodanthe by Nicholas Sparks
Reeling with heartache after her husband abandons her for a younger woman, Adrienne Willis flees to the small coastal town of Rodanthe, North Carolina, to tend a friend's inn. Here she hopes to find the tranquility she so desperately needs to rethink her life. But almost as soon as she gets there, a major storm is forecast and a guest named Dr. Paul Flanner arrives. At fifty-four, Paul has just sold his medical practice and is trying to escape his own shattered past. Now, with a fierce nor'easter closing in, two wounded people will turn to each other for comfort – and in one weekend set in motion feelings that will resonate throughout the rest of their lives.
The Janus Reprisal by Jamie Freveletti 
With U.S. intelligence agencies wracked by internal power struggles and paralyzed by bureaucracy, the president was forced to establish his own clandestine group – Covert-One. It is activated only as a last resort, when the threat is on a global scale and time is running out.
It begins with a terrorist attack. Covert-One operative Colonel Jon Smith is attending a conference in The Hague on infectious diseases, together with leading scientists and political figures from around the world. Without warning, the conference hotel is consumed in a bloodbath. Smith is caught in the crossfire and barely escapes . . . but not before discovering a picture of himself and two other targets in the pocket of one of the shooters.
But the hotel is not the only location under attack in The Hague. Bombs are going off at the trains station, the airport, and the International Criminal Court, where Pakistani warlord Oman Dattar is being held while he's tried for crimes against humanity. In the resulting chaos, the prisoner escapes.
Dattar nurses a sepcial hatred for the United States and its allies. With his freedom, and access to a mysterious new weapon, Dattar puts in motion a murderous, ambitious plot to exact his revenge and bring down the West once and for all – unless Covert-One can stop him.
Daughter of the Cimarron by Samuel Hall Divorcing a cheating husband means disgracing her family, but Claire Devoe can't take it anymore. Forced to provide for herself, she travels the Midwest witha  sales crew. Can she trust the God who didn't save her first marriage to lead her through the maze of new love and overwhelming expectations? The long twilight of the Great Depression – with its debt, disgrace, drought, and despair – becomes the crucible that remakes her life.
Daughter of the Cimarron is the fictionalized tale of the author's mother as she went from ragtime to breadlines, from the silent cities and melancholy towns to a dugout overlooking the Cimarron Canyon, from brokenness to strength.
Whew! What a list, right? Surely you saw something you wanted to check out. It's free, after all! 🙂 Come on by! We'll see you soon!