We have some great new titles hitting the shelves, today! Books, movies, and games! Below is a list of our latest selection. If you see something you like, come over and check it out . . . but hurry before someone else beats you to it! 🙂
The Pioneer Woman Cooks: Dinnertime by Ree Drummond There's no time like dinnertime! Don't get me wrong. I adore breakfast. I love lunch! But dinnertime definitely tops them all. It's the time of day when we reunite with our sweeties, our kids, our friends, our parents . . . and catch up on the events of the day over something mouthwatering and delicious. Dinnertime anchors us, nourishes us, and reassures us. It's the greatest meal of the day!
The Pioneer Woman Cooks: Dinnertime is a beloved collection of all the scrumptious supper recipes that make their way through my kitchen in regular rotation, from main dish salads to satisfying soups to hearty casseroles to comfort food classics . . . and everything in between. I lay out all the different ways I tackle dinner in my house, from super-quick 16-Minute Meals to make-ahead Freezer Food to irresistible pastas and a bundle of brand-new favorites of my crew.
You'll want to immediately dive into surefire hits like Tomato Soup with Parmesan Croutons, Buffalo Chicken Salad, Baked Ziti, and Shrimp Scampi. But just wait till you try the Cashew Chicken, French Dip Sandwiches, Chicken Marsala, and Beef Stroganoff. And don't even get me started on the Tomato Tart, Chicken with Mustard Cream Sauce, and Pan-Fried Pork Chops. You'll have a very tough time deciding on a favorite!
To take away the guesswork, I made sure to include all the step-by-step recipe photos I love to share, and I packed as much deliciousness into each chapter as possible. My hope is that you will turn to this book regularly to solve your dinnertime dilemmas, and that you will use these recipes to feed your family time and time again. The more stains, smudges, and smears on the pages, the better!
Enjoy dinnertime in your household, friends!
Thug Kitchen  We know you want to give a damn about what you eat, but it all just seems too difficult or expensive. Well, we're not buying that and you shouldn't either. We're not going to lecture you or complicate ****. We're just here to help you eat your ******* vegetables. So if you're ready to upgrade your cooking game, step on into Thug Kitchen.
Fizz by Tristan Donovan The story of soda is the story of the modern world, a tale of glamorous bubbles, sparkling dreams, big bucks, miracle cures, and spreading waist-lines. Fizz: How Soda Shook Up the World charts soda's remarkable, world-changing journey from awe-inspiring natural mystery to ubiquitous presence in all our lives.
Along the way you'll meet the patent medicine peddlers who spawned some of the world's biggest brands with their all-healing concoctions, as well as the grandees of science and medicine mesmerized by the magic of bubbling water. You'll discover how fizzy pop cashed in on Prohibition, helped presidents reach the White House, and became public health enemy number one. You'll learn how Pepsi put the fizz in Apple's marketing, how Coca-Cola joined the space race, and how soda's sticky sweet allure defined and built nations. And you'll find out how an alleged soda-loving snail rewrote the law books.
Fizz tells the extraordinary tale of how a seemingly simple everyday refreshment zinged and pinged over our taste buds and, in doing so, changed the world around us.
All the Light We Cannot See by Anthony Doerr Marie-Laure lives with her father in Paris near the Museum of Natural History, where he works as the master of its thousands of locks. When she is six, Marie-Laure goes blind and her father builds a perfect miniature of their neighborhood so she can memorize it by touch and navigate her way home. When she is twelve, the Nazis occupy Paris and father and daughter flee to the walled citadel of Saint-Malo, where Marie-Laure's reclusive great-uncle lives in a tall house by the sea. With them they carry what might be the museum's most valuable and dangerous jewel.
In a mining town in Germany, the orphan Werner grows up with his younger sister, enchanted by a crude radio they find. Werner becomes an expert at building and fixing these crucial new intruments, a talent that wins him a place at a brutal academy for Hitler Youth, then a special assignment to track the resistance. More and more aware of the human cost of his intelligence, Werner travels through war and, finally, into Saint-Malo, where his story and Marie-Laure's converge. 
Doerr's "stunning sense of physical detail and gorgeous metaphors" (San Francisco Chronicle) are dazzling. Deftly interweaving the lives of Marie-Laure and Werner, he illuminates the ways, against all odds, people try to be good to one another. Ten years in the writing, All the Light We Cannot See is a magnificent, deeply moving novel from a writer "whose sentences never fail to thrill" (Los Angeles Times).
Survivors: A Pack Divided by Erin Hunter Storm has spent her whole life fighting for survival and acceptance. Now she finally feels at home in the Wild Pack, and for the first time she can remember, the world beyond their camp is at peace.
Yet within the Pack, tensions are rising. Some dogs are far from satisfied with the Pack order, and others still don't trust Storm and Arrow, the only two Fierce Dogs within their ranks. Worse, Storm fears her Packmates might be right. Troubled by dreams of fear and shadows, Storm isn't sure which is the greater threat – the darkness brewing within the Pack . . . or the darkness within herself.
See Me by Nicholas Sparks Colin Hancock is giving his second chance his best shot. With a history of violence and bad decisions behind him and the threat of prison dogging his every step, he's determined to walk a straight line. To Colin, that means applying himself single-mindedly toward his teaching degree and avoiding everything that proved destructive in his earlier life. The last thing he is looking for is a serious relationship.
Maria Sanchez, the hardworking daughter of Mexican immigrants, is the picture of conventional success. WItha  degree from Duke Law School and a job at a prestigious firm in Wilmington, she is a dark-haired beauty with a seemingly flawless professional track record. And yet Maria has a traumatic history of her own, one that compelled her to return to her hometown and left her questioning so much of what she once believed.
A chance encounter on a rain-swept road will alter the course of both Colin's and Maria's lives. As love unexpectedly takes hold between them, they dare to envision what a future together could possibly look like . . . until menacing reminders of events in Maria's past begin to surface.
Rich in emotion and fueled with suspense, SEE ME reminds us that love is sometimes forged in the crises that threaten to shatter us . . . and that those who see us for who we truly are may not always be the ones easiest to recognize.
Playing With Fire by Tess Gerritsen In a shadowy antiques shop in Rome, violinist Julia Ansdell happens upon a curious piece of music – the Incendio waltz – and is immediately entranced by its unusual compoisition. Full of passion, torment, and chilling beauty, and seemingly unknown to the world, the waltz, its mournful minor key, its feverish arpeggios, appear to dance with a  strange life of their own. Julia is determined to master the complex work and make its melody heard.
Back home in Boston, from the moment Julia's bow moves across the strings, drawing the waltz's fiery notes into the air, something strange is stirred – and Julia's world comes under threat. The music has a terrifying and inexplicable effect on her young daughter, who seems violently transformed. Convinced that the hypnotic strains of Incendio are weaving a malevolent spell, Julia sets out to discover the man and the meaning behind the score.
Her quest beckons Julia to the ancient city of Venice, where she uncovers a dark, decades-old secret involving a dangerously powerful family that will stop at nothing to keep Julia from bringing the truth to light.
Lady Bird and Lyndon by Betty Boyd Caroli Marriage is the most underreported story in political life and yet is often the key to its success. This is the idea driving a revealing new portrait of Lady Bird as the essential strategist, fundraiser, barnstormer, peacemaker, and ballast for Lyndon. All it took was moving the camera a few inches to the side to include the woman with the striking face stranding next to him. Historian Betty Boyd Caroli spent seven years exploring the huge archive of the LBJ Library, interviewing dozens of people, and mining never-before-released letters between Lady Bird and Lyndon. The result is a biography of a political partnership that helps explain how the wildly talented but deeply flawed Lyndon Baines Johnson ended up making history.
Lady Bird grew up the daughter of a domineering father and a cultured but fragile mother. When a tall, pushy Texan named Lyndon showed up in her life, she knew what he wanted: to leave the rural Texas of her childhood and experience the world as her mother had dreamed of doing, while climbing the mountain of ambition she had inherited from her father. She married Lyndon within weeks with a tacit agreement: this highly gifted politician would take her away, and she would save him from his weaknesses.
The conventional story goes that Lyndon married Lady Bird for her money, demeaned her by flaunting his many affairs, and that her legacy was protecting the nation's wildflowers. But she was often the one who swooped in to make the key call to a donor, to keep the team united, to campaign in hostile territory, and to jump-start him out of his paralyzing dark moods. In Lady Bird and Lyndon, Caroli restores Lady Bird to her rightful place in history. But she also tells a love story whose compromises and edifying moments many women will recognize.
The Witches by Stacy Schiff The panic began early in 1692, over an exceptionally raw Massachusetts winter, when a minister's niece began to writhe and roar. It spread quickly, confounding the most educated men and prominent politicians in the colony. Neighbors accused neighbors, husbands accused wives, parents and children one another. It ended less than a year later, but not before nineteen men and women had been hanged and an elderly man crushed to death.
Speaking loudly and emphatically, adolescent girls stood at the center of the crisis. Along with suffrage and Prohibition, the Salem witch trials represent one of the few moments when women played the central role in American history. Drawing masterfully on the archives, Stacy Schiff introudces us to the strains on a Puritan adolescent's life and to the authorities whose delicate agendas were at risk. She illuminates the demands of a rigorous faith, the vulnerability of settlements adrift from the mother country, perched – at a politically tumultuous time – on the edge of what a visitor termed a "remote, rocky, barren, bushy, wild-woody wilderness." With devastating clarity, the textures and tensions of colonial life emerge; hidden patterns subtly, startlingly detach themselves from the darkness. Schiff brings early American anxieties to the fore to align them brilliantly with our own. In an era of religious provocations, crowdsourcing, and invisible enemies, this enthralling story makes more sense than ever.
The Witches is Schiff's riveting account of a seminal episode, a primal American mystery unveiled – in crackling detail and lyrical prose – by one of our most acclaimed historians.
Tough as They Come by SSG Travis Mills with Marcus Brotherton U.S. Army Staff Sergeant Travis Mills was proud to sing the 82nd Airborne Division theme every morning as he and his troops navigated a hostile war zone in Afghanistan. Not yet twenty-five years old and on his third combat-filled tour of duty in the country, he never backed down from the hardest challenges that came his way. But he could not have predicted how much his life would be altered when, on a routine mission, an IED exploded beneath him.
Against the odds, he lived, but at a severe cost – Travis became one of only five soldiers from the wars in Afghanistan and Iraq to survive a quadruple amputation. In this remarkable memoir, he recalls the action-packed and challenging days of his tours of duty with the legendary 82nd Airborne Division, the agony of encountering a hidden bomb wile on patrol with his men, and his odds-defying struggle to come back from his injuries and rebuild his life. 
Only narrowly surviving his extensive wounds, Travis woke up to find himself without arms or legs. He was suddenly forced to confront a new future – one in which he would not be able to march beside his troops, or hold his wife in his arms, or pick up his infant daughter.
This vivid account of Travis's fight for survival reveals how he pushed past those painful and anxious days of rehabilitation, when every step was agonizing. With enormous willpower and endurance, the unconditional love of his family, and a generous amount of faith, Travis amazed everyone with his recovery. Even without limbs, he still swims, dances with his wife, rides mountain bikes, and drives his daughter to school. He no longer thinks of himself as wounded: "I'm just a man with scars," he says, "living life to the fullest and the best way I know how."
This searing and unforgettable true story will encourage, challenge, and motivate you. It proves how resilient the human spirit is, how unbreakable one's will is when pressed with difficult demands, and how triumphant a person can be when taked with the seemingly impossible. Tough as They Come will inspire you to never look at difficulties the same way again, never give up, and never quit.
Come As You Are by Emily Nagoski, Ph.D. Researchers have spent the last decade trying to develop a "pink pill" for women to function like Viagra does for men. So where is it? Well, for reasons this book makes crystal clear, that pill will never exist – but as a result of the research that's gone into it, scientists have discovered surprising truths about what does work to maximize women's sexual wellbeing including:
TURNING ON THE ONS, TURNING OFF THE OFFS: Your brain interprets sexual response as a series of gas and brake pedals. Too many women work to press the accelerator without understanding that first they need to let up on the brakes.
TAKE CONTROL OF THE CONTEXT: Just as tickling can be fun in a positive context but irritation in a negative context, almost any sensation – especially a sexual response – requires positive context to make it a pleasurable one.
 RESPONSIVE DESIRE: The classic male response is one of "spontaneous desire," but for many women, desire is more "responsive." It's completely normal to require a sexy context in order to get aroused.
When Darkness Falls by Shannon Drake In a windswept Scottish cemetery, Jade MacGregor's carefree vacation abroad is marred by a seemingly random tragedy. A year later, back home on a shadowy French Quarter street, she glimpses an oddly familiar face. Coincidence – or something more disturbing?
Surrounded by her firends and engrossed in her work, Jade should feel secure. But somebody is dogging her every move. Somebody who knows what she saw on that long ago afternoon. Somebody who will try to rescue her from the evil that is waiting to destroy her.
Introducing Wine by Oz Clarke Oz Clarke, one of the world's leading wine writers, is perhaps best known for his ability to communicate his knowledge and enthusiasm to the novice wine drinker. Here, in Oz Clarke's Introducing Wine, he begins with the basics, from describing the flavors of the wine you drink to identifying your own favorite varieties. He also demystifies vintage wine and teaches you how to order, taste, and match wine to food in restaurants. And, at home, Oz will have you buying, storing, opening, and serving your favorite wines with style. Finally, he provides a quick guide to each of the world's major wine regions, and for new wine drinkers looking to expand their palates, he recommends more than 300 of the world's best wines to try. It's everything you need to know – the ultimate no-nonsense guide to wine.
Eat, Pray, Love by Elizabeth Gilbert In her early thirties, Elizabeth Gilbert had everything a modern American woman was supposed to want – husband, country home, successful career – but instead of feeling happy and fulfilled, she felt consumed by panic and confusion. This wise and rapturous book is the story of how she left behind all these outward marks of success, and of what she found in their place. Following a divorce and a crushing depression, Gilbert set out to examine three different aspects of her nature, set against the backdrop of three different cultures: pleasure in Italy, devotion in India, and on the Indonesian island of Bali, a balance between worldly enjoyment and divine transcendence.
Everything You Wanted to Know About Indians But Were Afraid to Ask by Anton Treuer What have you always wanted to know about Indians? Do you think you should already know the answers – or suspect that your questions may be offensive? In matter-of-fact responses to over 120 questions, both thoughtful and outrageous, modern and historical, Ojibwe scholar and cultural preservationist Anton Treuer gives a frank, funny, and sometimes personal tour of what's up with Indians, anyway. 
The Orphan Trains by Marilyn Irvin Holt "From 1850 to 1930 America witnessed a unique emigration and resettlement of at least 200,000 children and several thousand adults, primarily from the East Coast to the West. This 'placing out,' an attempt to find homes for the urban poor, was best known by the 'orphan trains' that carried the children. Holt carefully analyzes the system, initially instituted by the New York Children's Aid Society in 1853, tracking its imitatiors as well as the reasons for its creation and demise. She captures the children's perspective with the judicious use of oral histories, institutional records, and newspaper accounts. This well-written volume sheds new light on the multifaceted experience of children's immigration, changing concepts of welfare, and Western expansion. It is good, scholarly social history." – Library Journal
"Soon there will be no memories of the 'little companies,' as they were called, of children setting out with an adult leader for a new life. This little book is kind of a preservation movement, and a contribution to our understanding of how the West was won." – David Shribman, Wall Street Journal
"As a portrait of the time's charitable networks, The Orphan Trains succeeds . . . [Holt's] work brings to light a meaningful concept: the idea that charity, then and now, is sometimes tinged with greed, indifference, hostility, self-promotion and is an institution that can serve the giver more than the receiver."- David James Rose, Washington Times
Darkness Brutal by Rachel A. Marks Aidan O'Linn's childhood ended the night he saw a demon kill his mother and mark his sister, Ava, with Darkness. Since hten, every three years the demons have returned to try to claim her. Living in the gritty, forgotten corners of Los Angeles, Aidan has managed to protect his sister, but he knows that even his powers to fight demons and speak dead languages won't keep her safe for much longer.
In desperation, Aidan seeks out the help of Sid, the enigmatic leader of a group of teens who run LA Paranormal, an Internet reality show that fights demons and ghosts. In their company, Aidan believes he's finally found a haven for Ava. But when he meets Kara, a broken girl who can spin a hypnotic web of passionate energy, he awakens powers he didn't know he had – and unleashes a new era of war between the forces of Light and the forces of Darkness.
With the face of humanity in his hands, can Aidan keep the Darkness at bay and accept his brilliant, terrifying destiny?
Brazen by Christina Farley Jae Hwa Lee spent her sixteenth year in Seoul, trying to destroy the evil immortals who had been torturing her family for centuries. The last thing she expected was to be forced to become their assassin. Trapped in the darkest part of the Spirit World as a servant to the Korean god Kud, fighting to keep her humanity, and unable to contact her loved ones, Jae Hwa is slowly losing hope. Kud, god of darkness, will do anything to keep her as a pawn in his quest for power over all of Korea. Meanwhile, her entire family thinks she's dead, and Jae's true love, Marc, believes she is lost to him forever.
When Kud sends Jae to find and steal the powerful Black Turtle orb, Jae sees an opportunity to break free and defeat Kud once and for all . . . but first she needs to regain Marc's trust and work with him to vanquish the darkness that threatens to overwhelm Korea. There's much to lose as Jae struggles to save the land she's come to call home.
A Walk in the Woods by Bill Bryson Back in America after twenty years in Britain, Bill Bryson decided to reacquaint himself with his native country by walking the 2,100-mile Appalachian Trail. The AT offers an astonishing landscape of silent forests and sparkling lakes – and to a writer with the comic genius of Bill Bryson, it also provides endless opportunities to witness the majestic silliness of his fellow human beings. Bryson's acute eye is a wise witness to this beautiful but fragile trail, and as he tells its fascinating history, he makes a moving plea for the conservation of America's last great wilderness. An adventure, a comedy, and a celebration. A Walk in the Woods has become a modern classic of travel literature.
The Life-Changing Magic of Tidying Up by Marie Kondo Despite constant efforts to declutter your home, do papers still accumulate like snowdrifts and clothes pile up like a tangled mess of noodles?
Japanese cleaning consultant Marie Kondo takes tidying to a whole new level, promising that if you properly simplify and organize your home once, you'll never have to do it again. Most methods advocate a room-by-room or little-by-little approach, which doom you to pick away at your piles of stuff forever. The KonMari method, with its revolutionary category-by-category system, leads to lasting results. In fact, none of Kondo's clients have lapsed (and she still has a three-month waiting list).
With detailed guidance for determining which items in your house "spark joy" (and which don't), this international best seller featuring Tokyo's newest lifestyle phenomenon will help you clear your clutter and enjoy the unique magic of a tidy home – and the calm, motivated mindset it can inspire.
The Big Tiny by Dee Williams More than ten years ago, a near-death experience abruptly reminded sustainability advocate and pioneer Dee Williams that life is short. So she sold her sprawling home and built an eighty-four-square-foot house – on her own, from the ground up. Today, Williams can list everything she owns on one sheet of paper, her monthly housekeeping bills amount to about eight dollars, and it takes her about ten minutes to clean the entire house. Adopting a new lifestyle left her with the ultimate luxury – more time to spend with friends and family – and gave her the freedom to head out for adventure at a moment's notice, or watch the clouds and sunset while drinking a beer on her (yes, tiny) front porch.
A Natural History of Love by Diane Ackerman It drove Ovid to anguish and Stendhal to exquisite suffering. It may be ignited by a sidelong glance or a good head of hair. To Plato, it was the yearning for a sundered second self. To some contemporary scientists, it may be a biochemical cocktail of oxytocin and phenylethylamine. The subject is love, and in her latest book, poet and naturalist Diane Ackerman brings to it all the high-wire erudition and rapturous prose that made A Natural History of the Senses a national bestseller.
Ackerman combs through history, literature, biology, and pop culture in search of the great intangible. She juxtaposes Cleopatra with Abelard and Heloise, Freud with Blade Runner. She explores the allure of adultery, the appeal of aphrodisiacs (including a Roman concoction made from rotting fish entrails), and the cult of the kiss. She reveals the secrts of insatiable lovers like Casanova and Don Juan while baring the trauma of an entire society that has lot its ability to love. Enchantingly written, stunningly informed, A Natural History of Love is the next best thing to love itself, a book that caresses, arouses, and transports.
Darkness Brutal by Rachel A. Marks Aidan O'Linn's childhood ended the night he saw a demon kill his mother and mark his sister, Ava, with Darkness. Since then, every three years the demons have returned to try to claim her. Living in the gritty, forgotten corners of Los Angeles, Aidan has managed to protect his sister, but he knows that even his powers to fight demons and speak dead languages won't keep her safe for much longer.
In desperation, Aidan seeks out the help of Sid, the enigmatic leader of a group of teens who run LA Paranormal, an Internet reality show that fights demons and ghosts. In their company, Aidan believes he's finally found a haven for Ava. But when he meets Kara, a broken girl who can spin a hypnotic web of passionate energy, he awakens powers he didn't know he had – and unleashes a new era of war between the forces of Light and the forces of Darkness.
With the fate of humanity in his hands, can Aidan keep the Darkness at bay and accept his brilliant, terrifying destiny?
How Star Wars Conquered the Universe by Chris Taylor In How Star Wars Conquered the Universe, veteran journalist Chris Taylor traces the Star Wars series from the difficult birth of the original film through its sequels, the franchise's death and rebirth, the prequels, and the preparations for a new trilogy. Taylor provides portraits of the friends, writers, artists, producers, and marketers who labored behind the scenes to turn George Lucas's idea into a legend. He also jousts with modern-day Jedi, tinkers with droid builders, and gets inside Boba Fett's helmet, all to find out how Star Wars has attracted and inspired so many fans for so long. An energetic, fast-moving account of this creative and commercial phenomenon, How Star Wars Conquered the Universe explains how a filmmaker's fragile dream beat out a surprising number of rivals and gained a diehard, multigenerational fan base – and why it will be galvanizing our imaginations and minting money for generations to come.
Water 4.0 by David Sedlak Turn on the faucet, and water pours out. Pull out the drain plug, and the dirty water disappears. Most of us give little thought to the hidden systems that bring us water and take it away when we're done with it. But these underappreciated marvels of engineering face an array of challenges that cannot be solved without a fundamental change to our relationship with water, David Sedlak explains in this enlightening book. To make informed decisions about the future, we need to understand the three revolutions in urban water systems that have occurred over the past 2,500 years and the technologies that will remake the system.
Four Seasons in Rome by Anthony Doerr On the day that Anthony Doerr and his wife return from the hospital with newborn twins, he learns he will receive the prestigious Rome Prize from the American Academy of Arts and Letters. With the prize comes a stipend and a writing studio in Rome for a year.
Exquisitely observed, Four Seasons in Rome describes Doerr's varied adventures in one of the most enchanting cities in the world. He reads PIlny, Dante, and Keats and visits the piazzas, temples, and ancient cisterns they chronicled. He attends the vigil of a dying Pope John Paul II and takes his twins to the Pantheon in December to wait for snow to fall through the oculus. The clamor of stories and idiosyncratic child-rearing advice from the Romans he encounters is as compelling as the city itself. This intimate and revelatory book is a celebration of Rome, a wondrous look at new parenthood, and a fascinating story of a writer's craft. 
The Fabric of the Cosmos by Brian Greene Space and time form the very fabric of the cosmos. Yet they remain among the most mysterious of concepts. Is space an entity? Why does time have a direction? Could the universe exist without space and time? Can we travel to the past? From Newton's unchanging realm in which space and time are absolute, to Einstein's fluid conception of spacetime, to to quantum mechanics' entangled arena where vastly distant objects can instantaneously coordinate their behavior, Greene takes us all, regardless of our scientific backgrounds, on an irresistible and revelatory journey to the new layers of reality that modern physics has discovered lying just beneath the surface of our everyday world. 
New Movies: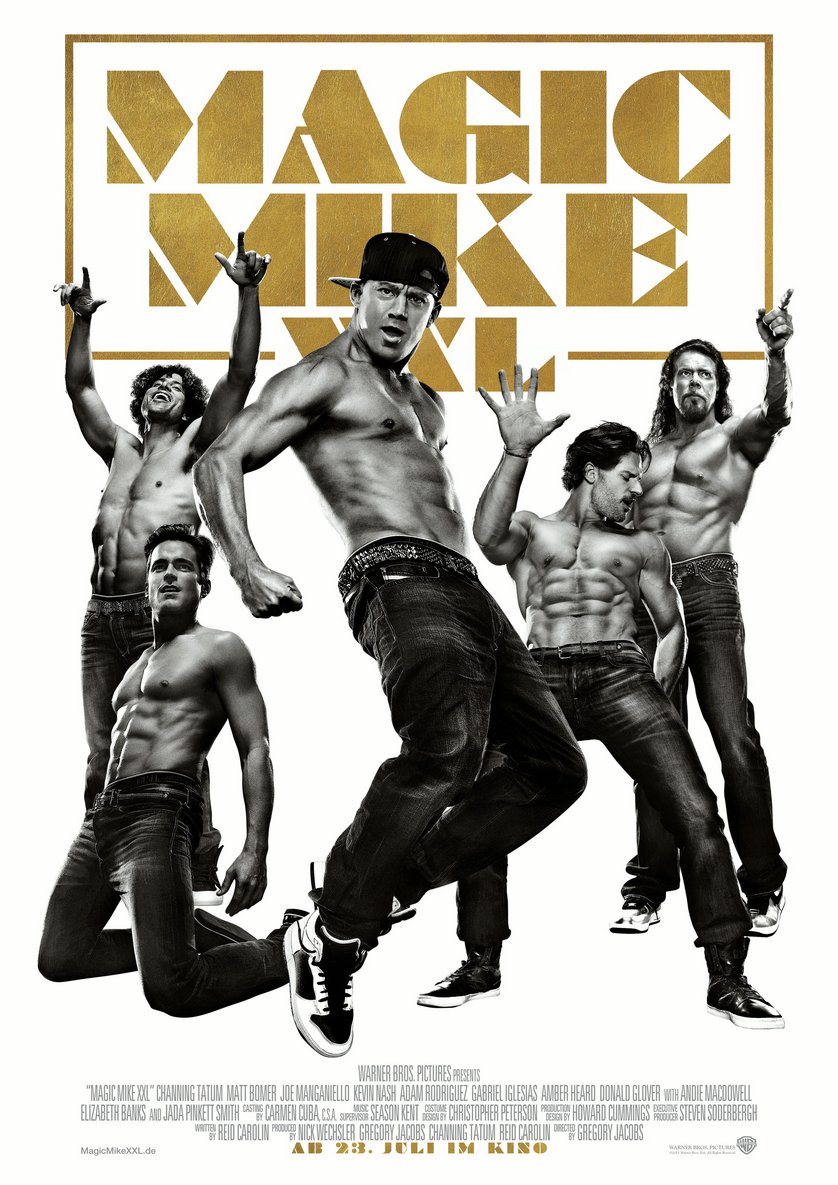 Games:
Dixit For 3-6 players. Recommended for ages 8+. Dixit is a lovingly illustrated game of creative guesswork, where your imagination unlocks the tale!
How to play?
1. On your turn, as the storyteller, choose a card from your hand and give a clue for it (word, sentence, song, etc.). For example: "Journey."
2. All other players choose one of their cards that best fits your clue.  Shuffle and reveal all chosen cards.
3. All players then secretly guess which card is yours, using the voting tokens. Once all votes are done, the scoring begins!
Timeline JFK's assassination, the 1st step on the moon, the last crusade. Can you put all these events correctly on the timeline? With Timeline, learn the answer to this question and thousands more. Each card has a different historical event and on the opposite side its associated date. To begin, one card is randomly selected from the draw pile. This is placed in the middle of the table, date-side up and is the starting point of a chronological line which will slowly be built by players. The first player then chooses one of their cards and places it before or after the initial card. The player's card is then turned date-side up. If the player was right, it remains on the table. Otherwise, the card is discarded and a new one must be drawn to replace it. The more cards which are correctly played, the harder it is to correctly place new ones. The first player to get rid of their cards wins.
 We'll see you soon! 🙂