First and foremost, we want to say THANK YOU to everyone that has participated in National Library Week. Whether you came in and filled out a "Because" word bubble, liked our Facebook status, checked out materials, or took a National Library Week bookmark, we want you to know that we appreciate your support!!
There's still time to come over and fill out a word bubble and be entered for a chance to win a $15 iTunes gift card, so if you haven't done that, make sure you come in before 4:00 today! The drawing will be held and the winner announced on Monday.
Here are some of the responses we got when we asked the question "Why is your library important to you?"
Thanks, guys. 
Now, for the new materials!! We have some brand new books, books coming soon, and DVD's to tell you about. So, without further ado . . . here they are!
BOOKS:
Cruel Crown by Victoria Aveyard Two women on either side of the silver and red divide tell the stories no one else knows. Discover the truth of Norta's bloody past in these two revealing prequels to #1 NEW YORK TIMES bestseller RED QUEEN.
QUEEN SONG
Queen Coriane, first wife of King Tiberias, keeps a secret diary – how else can she ensure that no one at the palace will use her thoughts against her? Coriane recounts her heady courtship with the crown prince, the birth of a new prince, Cal, and the potentially deadly challenges that lie ahead for her in royal life.
STEEL SCARS
Captain Farley was raised to be strong, but being tasked with planting the seeds of rebellion in Norta is a tougher job than expected. As she travels the land recruiting black market traders, smugglers, and extremists for her first attempt at an attack on the capital, she stumbles upon a connection that may prove to be the key to the entire operation – Mare Barrow.
Plus a GLASS SWORD sneak peek!
An exclusive excerpt of the hotly anticipated second book in the Red Queen series, Glass Sword, transports readers to the world of Silver tyranny, a Red dawn rising, and one girl's resolve to break down the system that will hold her back no longer.
The Last Goodnight The magazine called her "the Mata Hari of Minnesota": OSS chief general "Wild Bill" Donovan called her "the greatest unsung heroine of the war." But for decades, the extent of Betty Pack's achievements as an agent during World War II, first for Britain's M16 and then for America's OSS, remained classified. Now, in The Last Goodnight, the truth about this femme fatale – her dangerous liaisons and death-defying missions, the heartaches that haunted her life, her vital contributions to the Allied victory – forms a narrative more thrilling than fiction.
Betty Pack was charming, beautiful, and extremely intelligent: these qualilties would prove crucial to her success as a spy. It was a vocation she fell into almost by accident, but she turned out to be a consummate professional. Using the code name "Cynthia," she seduced diplomats and military attaches across the globe in exchange for crucial secrets, but her missions went far beyond the bedroom. She repeatedly risked her life to secure coveted documents, such as the Polish code-books that proved key to Alan Turing's success with Operation Ultra.
Blum Masterfully spins Betty's triumphs, the trail of broken hearts she left in her wake, and her brushes with death into a suspenseful saga of wartime espionage. The Last Goodnight is a moving, cinematic biography, distinguished by its nuanced insight, of one of World War II's lost women – a heroine who deserves to be remembered, not only for what she did, but also for all that she sacrificed.
BOOKS COMING SOON . . . . 
The Bad-Ass Librarians of Timbuktu by Joshua Hammer (COMING APRIL 19th) In the 1980's, a young adventurer and collector for a government library, Abdel Kader Haidara, journeyed across the Sahara and along the Niger River, tracking down and salvaging tens of thousands of ancient Islamic and secular manuscripts that were crumbling in the trunks of desert farmers. His goal was to preserve this crucial part of the world's patrimony in a gorgeous library. But then Al Qaeda showed up at the door.
The Bad-Ass Librarians of Timbuktu tells the incredible story of how Haidara, a mild-mannered archivist and historian from the legendary city of Timbuktu, became one of the world's greatest and most brazen smugglers by saving the texts from sure destruction. With bravery and patience, he organized a dangerous operation to sneak all 350,000 volumes out of the city to the safety of southern Mali. This real-life thriller is a reminder that ordinary citizens often do the most to protect the beauty and imagination of their culture. It is also the story of a man who, through extreme circumstances, discovered his higher calling and was changed forever by it.
Game of Crowns by Christopher Andersen (COMING APRIL 19th) One has been famous longer than anyone on the planet – a wily stateswoman and an enduring symbol of grace, power, and a bygone age. One is the great-granddaughter of a king's mistress and a celebrated homewrecker who survived a firestorm of scorn to marry her lover and replace her archrival, a beloved twentieth-century figure. One is a beautiful commoner, the university-educated daughter of a self-made entrepreneur, a fashion idol, wife of one future king and mother of another.
Master biographer Christopher Andersen takes readers behind palace walls to examine the surprising similarities and stark differences among three remarkable women – Queen Elizabeth; Camilla,  Duchess of Cornwall; and Princess Kate. Andersen reveals what transpires within the royal family away from the public's prying eyes; how the women actually feel about each other; how they differ as lovers, wives, and mothers; and how they are reshaping the landscape of the monarchy in this addictive read that will shock even those who are spellbound by the royal palace.
Kardashian Dynasty by Ian Halperin (COMING APRIL 26th) The Kardashians and Jenners have taken the world by storm, collectively rising to super fame after making their reality-show debut on E! with Keeping Up with the Kardashians in 2007. Since then, their family life has remained a constant circus of tabloid headlines, red carpet appearances, reality shows and their spinoffs, and branding deals. As revered and polarizing as royalty, the Kardashians have stolen the celebrity spotlight – everyone watched as Bruce became Caitlyn, as Kendall and Kylie grew up, as Kim's roller-coaster of a love life led to babies North and Saint, as Khloe's marriage crumbled, as Kourtney's toxic relationship flourished and faded, and as matriarch and momager Kris tried to manage it all, reportedly exploiting her children fro fame and playing the media like a deck of cards. 
Even though the family appears to bare every moment on reality television, skeptics and fans alike have speculated about what really goes on behind closed doors. How did America's most famous family build their empire, and are they really as harmonious as they seem to be?
For months, Halperin has been infiltrating their world, both going undercover and speaking with close relatives and friends of the family. In his trademark investigative style, he poses as a celebrity porn tape-peddling middleman to explore the truth about Kim Kardashian's career-defining sex tape, and a s a transgender woman at the same clinic Bruce Jenner began his transition to Caitlyn. With revelations exposing the family's foundation as insecure at best and scandalous at worst. Halperin scrutinizes their self-made multimillion-dollar brand. Focusing on three key players – Kris Jenner, Robert Kardashian, and Caitlyn Jenner – Halperin dives deep into every aspect of the Kardashian legacy, beginning with their involvement in the O.J. Simpson trial that rocked the nation in 1995, and ending with Caitlyn's groundbreaking transition in 2015. Providing readers with an unparalleled glimpse into the events and scandals that have propelled the Kardashians to worldwide celebrity, Halperin fearlessly unveils their long-kept secrets in this investigative, shocking, and ultimately game-changing expose. 
MOVIES: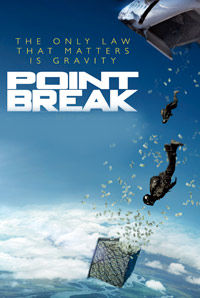 It's FRIDAY and that means new stuff is going to go out fast!! Hurry over here and check out the materials you want before they're gone! We'll see you soon!!