Just in time for the weekend, we have some new books for you to curl up with and enjoy. Stop by and be the first to check out one of these great titles: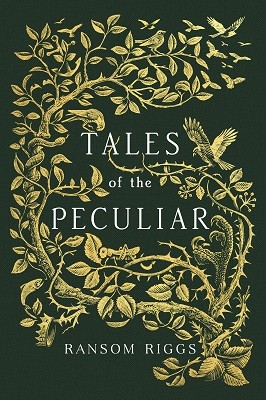 Tales of the Peculiar by Ransom Riggs Before Miss Peregrine gave them a home, the story of peculiars was written in the Tales. Wealthy cannibals who dine on the discarded limbs of peculiars. The origins of the first ymbryne. These are but a few of the truly brilliant and haunting stories in Tales of the Peculiar – known to hide information about the peculiar world – first introduced by Ransom Riggs in his #1 bestselling Miss Peregrine's Peculiar Children series.
Riggs now invites you to share his secrets of peculiar history, with a collection of original stories in this deluxe volume of Tales of the Peculiar, as collected and annotated by Millard Nullings, ward of Miss Peregrine and scholar of all things peculiar.
Hush Little Baby by Suzanne Redfearn Jillian Kane appears to have it all – a successful career, a gorgeous home, a loving husband, and two wonderful children. The reality behind closed doors is something else entirely. For nine years, she has hid the bruises and the truth of her abusive marriage in order to protect Addie and Drew, knowing, if she left, Gordon would destroy her – destroy them.
When, in an act of desperation, she flees, her worst nightmare is realized, and she finds herself on the run with her two young children, no money, and no plan. With Gordon in hot pursuit, there is only one inescapable certainty: No matter where she goes, he will find her. Kill her. And take her children.
A riveting page-turner, HUSH LITTLE BABY exposes the shame and terror of domestic violence as well as the disturbing role manipulation and sabotage can play in the high-stakes game of child custody. Suspenseful and unforgettably moving, it's a novel about the unbreakable bonds of family and the astounding, terrifying devotion of a mother's love.
Texas Tall by Janet Dailey She can't forget him.
The born rancher who stole her heart, her ex-husband, the tough, tender father of her child . . . Tori Tyler can't let Will Tyler go to prison fro a crime that was a simple accident. But she can't deny that her feelings for the man run much deeper than loyalty, and her desire for his strong, sure embrace has never died. Protecting him is second nature, until an unexpected terror threatens to shatter them both . . . and Tori needs Will's fierce love more than ever before.
He can't let her go.
The sassy, sexy wife he never meant to drive away, the gorgeous woman who haunts his memory and his fantasies . . . Will can accept the blame for the destruction of his marriage, but he can't believe that he and Tori won't have a second chance to make it right. With the ranch in trouble and his freedom on the line, somehow fighting for her is the only thing that matters.
Black Ice by Becca Fitzpatrick Britt Pfeiffer has trained to backpack the Teton Range, but she isn't prepared when her ex-boyfriend, who still haunts her every thought, wants to join her. Before Britt can explore her feelings for Calvin, and unexpected blizzard forces her to seek shelter in a remote cabin and accept the hospitality of its two very handsome occupants – but these men are fugitives, and they take her hostage. 
In exchange for her life, Britt agrees to guide the men off the mountain. As they set off, Britt knows she must stay alive long enough for Calvin to find her. Things get even more complicated when Britt finds chilling evidence of a series of murders that took place on that very mountain – a discovery that may make her the killer's next target.
But nothing is as it seems in the mountains, and everyone is keeping secrets, including Mason, one of her kidnappers. His kindness is confusing Britt. Is he an enemy or an ally?
As Old as Time by Liz Brazwell Belle is a lot of things: smart, resourceful, restless. She longs to escape her poor provincial town for good. She wants to explore the world, despite her father's reluctance to leave their little cottage in case Belle's mother returns – a mother she barely remembers. Belle also happens to be the captive of a terrifying, angry beast. And that is her primary concern.
But when Belle touches the Beast's enchanted rose, intriguing images flood her mind – images of the mother she believed she would never see again. Stranger still, she sees that her mother is none other than the beautiful Enchantress who cursed the Beast, his castle, and all its inhabitants. Shocked and confused, Belle and the Beast must work together to unravel a dark mystery about their families that is twenty-one years in the making.
And the Trees Crept In by Dawn Kurtagich When Silla and Nori arrive at their autn's home, it's immediately clear that the manor is cursed. The endless creaking of the house at night and the eerie stillness of the woods surrounding them would be enough of a sign, but there are secrets, too – questions that Silla can't ignore: Why does it seem that, ever since they arrived, the trees have been creeping closer? Who is the beautiful boy who's appeared from the woods? And who is the tall man wiht no eyes who Nori plays with in the basement at night . . . a man no one else can see?
Filled with just as many twists and turns as The Dead House, and with achingly beautiful, chilling language that delivers haunting scenes, And the Trees Crept In is the perfect follow-up novel from master horror writer Dawn Kurtagich.
The Ghostfaces by John Flanagan When the Brotherband crew is caught in a massive storm at sea, they're blown far off course and wash up on the shores of an uncharted land. Eerily, the locals are nowhere in sight, yet the Herons have a creeping feeling they are being watched.
Suddenly the silence is broken when a massive, marauding bear appears. The crew springs into action and rescues two local children from the bear's clutches, which earns them the friendship of the Mawagansett tribe, who finally reveal themselves. But the peace is short-lived. The Ghostfaces, a ruthless tribe who shave their heads and paint their faces white, are on the warpath, determined to pillage and reap destruction. As the enemy approaches, the Herons gear up to help their new friends repel an invasion. 
In this sixth book in the action-packed Brotherband Chronicles, the Herons find themselves in unfamiliar lands and prepare for battle with a ruthless, unknown enemy.
Apprentice in Death by J.D. Robb Nature versus nurture . . .
The shots came quickly, silently, and with deadly accuracy. Within seconds, three people were dead at Central Park's ice-skating rink. The victims: A talented young skater, a doctor, and a teacher. As random as random can be.
Eve Dallas has seen a lot of killers during her time with the NYPSD but never one like this. A review of the security videos reveals that hte victims were killed iwth a tactical laser rifle fired by a sniper who could have been miles away when the trigger was pulled. And though the list of locations where the shooter could have set up seems endless, the number of people with that particular skill set is finite: police, military, professional killer.
Eve's husband, Roarke, has unlimited resources – and genius – at his disposal. And when his computer program leads Eve to the location of the sniper, she learns a shocking fact: There were two – one older, one younger. Someone is being trained by an expert in the science of killing, and they have an agenda. Central Park was just a warm-up. And as another sniper attack shakes the city to its core, Eve realizes that thought we're all shaped by the people around us, there are those who are just born evil. . .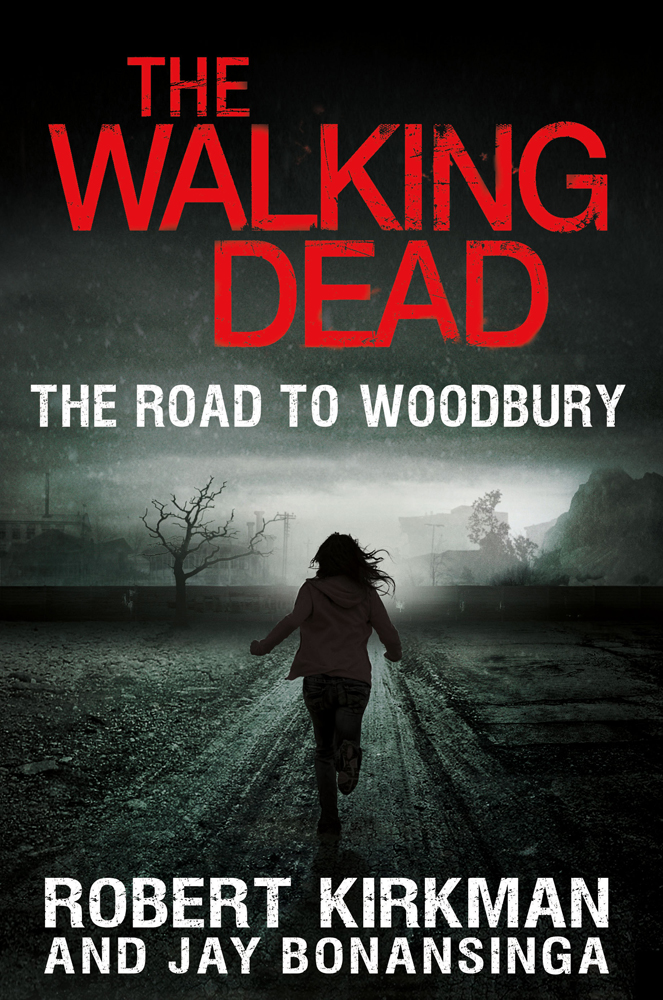 The Walking Dead: The Road to Woodbury by Robert Kirkman and Jay Bonansinga It is a dangerous world that Lilly lives in. The walking dead lurk in every corner, massacring anyone they can get their hands on. Nowhere is safe. But when a terrifying ordeal leaves numerous dead, LIlly and her companions are forced out of their tented community and into the open. 
Safety seems to come in the form of Woodbury, a gated compound with food and protection. Yet it's not long before the wanton dangers of Woodbury reveal themselves, and the Governor's despotic rule of the compound threatens to undermine everything Lilly believes in. Because sometimes the dead aren't the biggest threat. It's the living . . .
Black House by Stephen King and Peter Straub Right here and now; as an old friend used to say, we are in the fluid present, where clear-sightedness never guarantees perfect vision. Here: about two hundred feet, the height of a gliding eagle, above Wisconsin's far western edge, where the vagaries of the Mississippi River declare a natural border. Now: an early Friday morning in mid-July a few years into both a new century and a new millennium, their wayward courses so hidden that a blind man has a better chance of seeing what lies head than you or I . . .
Freedom: My Book of Firsts by Jaycee Dugard In the follow-up to her #1 bestselling memoir, A Stolen Life, Jaycee Dugard tells the story of her first experiences after years in captivity: the joys that accompanied her newfound freedom and the challenges of making choices for herself.
When Jaycee Dugard was eleven years old, she was abducted from a school bus stop within sight of her home in South Lake Tahoe, California. She was missing for more than eighteen years, held captive by Phillip and Nancy Garrido and gave birth to two daughters during her imprisonment.
A Stolen Life covered Jaycee's life from her abduction in 1991 through her reappearance in 2009. Now, she talks about what happened next.
In her own words, Jaycee narrates her journey from captivity to freedom. Life holds many challenges, but with humor she tackles each. From her first time behind the wheel to her first speeding ticket, from reconnecting to her mother, whom she thought was lost to her forever, to navigating the complicated world of friendships, Jaycee describes life through her unique perspective. She makes the ordinary feel extraordinary: her words remind us that each day is precious, that no moment can be taken for granted.
Raw and inspiring, Freedom: My Book of Firsts reminds us that there can be, as Jaycee writes, happiness after tragedy – if we only seek it out.
The Mannings by Lars Anderson What the Kennedys are to politics, the Mannings are to football. Two generations have produced three NFL superstars: Archie Manning, the Ole Miss hero-turned-New Orleans Saint; his son Peyton, widely considered one of the greatest quarterbacks ever to play the game; and Peyton's younger brother, Eli, who won two Super Bowl rings of his own. And the oldest Manning child, Cooper – who was forced to quit playing sports after he was diagnosed at age eighteen with a rare spinal condition – might have been the most talented of them all.
In The Mannings, longtime Sports Illustrated writer Lars Anderson gives us, for the first time, the never-before-told story of this singular athletic dynasty – a story that shows us how finding strength in the face of catastrophe can be the key to success on and off the playing field.
Growing up, the three Manning brothers dream of playing side by side on the gridiron at Ole Miss. But with Cooper forced to bench before his prime, Peyton must fight to win glory for them both. Meanwhile, Eli is challenged by his college coach to stop trailing in the footsteps of others and forge his own path. With Archie's achievements looming over them, the brothers begin the climb to football history. 
From the Manning family backyard to the bright lights of Super Bowl 50, The Mannings is an epic, inspiring saga of a family of tenacious competitors who have transfixed a nation. 
Danger Close by Amber Smith One of the few women to pilot the Kiowa Warrior helicopter, Amber Smith flew into enemy fire in some of the most dangerous combat zones in the world. The Kiowas' mission, armed reconnaissance, requires pilots to stay low and fly fast in support of ground troops, so the helicopters are perilously close to – and in – the fight.
Now, in her riveting memoir, the first written by a Kiowa pilot who engaged in high-intensity warfare, Smith takes you into the heat of battle, where routine scouting missions can become harrowing ambushes in an instant and protecting the troops is paramount. She also recounts her unrelenting fight for both mastery and respect as she navigates boot camp, with its drills and rituals, and flight training school, where pilots learn to perform under pressure. Smith perseveres under extreme duress – both is action against an implacable enemy and within the "boys' club" of Army aviation, ultimately rising to pilot in command and air mission commander in the premier Kiowa unit in the Army, the elite 2-17 Cavalry Regiment, part of the legendary 101st Airborne Division, the Screaming Eagles.
Besides making for edge-of-your-seat reading, Smith's experiences also provide universal life lessons, from the need to "earn your spurs" as a newbie and "embrace the suck" to "finding your hover button" when practicing flows into skill and you learn to trust your gut.
Dramatic, cinematic, and inspiring, Danger Close is both a great war story and the personal chronicle of a brave pilot who fought for and earned a lifetime membership in the ranks of the best of the best.
*Other new titles: Head Ball Coach: My Life in Football by Steve Spurrier with Buddy Martin and Memory Book of Nursing Pharmacology & Diagnostics 3rd Edition
COMING SOON!! (09/13/2016):
In Such Good Company by Carol Burnett In In Such Good Company, Carol pulls back the curtain on the twenty-five-time Emmy Award-winning show that made entertainment history, and she reminisces about the outrageously funny and tender moments that made working on the series as much fun as watching it.
Carol delves into little-known stories of the guests, sketches, and improvisations that made The Carol Burnett Show legendary, as well as some favorite stories too good not to relive again. While writing this book, Carol rewatched all 276 episodes and screen-grabbed the chemistry of the actors and the improvisational magic that made the show so successful.
Putting the spotlight on everyone from her costars to the impressive list of guest stars, Carol crafts a lively portrait of the talent and creativity that went into every episode. With characteristic wit and incomparable comic timing, she details hiring Harvey Korman, Vicki Lawrence, Lyle Waggoner, and Tim Conway; shares anecdotes about guest stars and close friends, including Lucille Ball, Alan Alda, Bernadette Peters, Sammy Davis Jr., Rita Hayworth, and Betty White; and gives us her take on her favorite sketches and the unpredictable moments that took both the cast and viewers by surprise.
This book is Carol's love letter to a golden era in television history through the lens of her brilliant show. Get the best seat in the house for "eleven years of laughter, mayhem, and fun in the sandbox."
The Orphan Mother by Robert Hicks In the years following the Civil War, Mariah Reddick, former slave to Carrie McGavock – the "Widow of the South" – has quietly built a new life for herself as a midwife to the women of Franklin, Tennessee. But, as they are through much of the South, changes are sweeping through the town and coming for Mariah.
When Mariah's ambitious, politically minded grown son, Theopolis, decides to speak at a political rally in town, she's sure that no good can come from it. Franklin's courthouse square is filled with conservatives and Republicans itching for a fight, and as the first speaker, Theopolis, approaches the podium a riot breaks out. Amidst the chaos her only child is murdered. Mariah – no stranger to loss – finds her world once more breaking apart. How could this happen? Who wanted him dead?
Mariah's journey to uncover the truth behind Theopolis's murder leads her to unexpected people, including George Tole, a recent arrival to town who is fleeing a difficult past of his own. It forces her to confront her own difficult truths. But the conspiracy that resulted in her son's death could run deeper than Mariah had ever imagined, with the fate of Franklin and Tennessee itself hanging in the balance.
Brimming with the vivid prose that has won Robert Hicks recognition as a "mast storyteller" (San Francisco Chronicle) THE ORPHAN MOTHER is an unforgettable story of a woman's heroic struggle in the face of overwhelming adversity and the undeniable strength of a mother's love.
Killing the Rising Sun by Bill O'Reilly & Martin Dugard Autumn 1944. World War II is nearly over in Europe but is escalating in the Pacific, where American soldiers face an opponent who will go to any length to avoid defeat. The Japanese army follows the samurai code of Bushido, stipulating that surrender is a form of dishonor. Killing the Rising Sun takes readers to the bloody tropical-island battlefields of Peleliu and Iwo Jima and to the embattled Philippines, where General Douglas MacArthur has made a triumphant return and is plotting a full-scale invasion of Japan.
Across the globe in Los Alamos, New Mexico, Dr. J. Robert Oppenheimer and his team of scientists are preparing to test the deadliest weapon known to mankind. In Washington, DC, Harry Truman ascends to the presidency after FDR dies in office, only to face the most important political decision in history: whether to use that weapon. And in Tokyo, Emperor Hirohito, who is considered a deity by his subjects, refuses to surrender, despite a massive and mounting death toll. Told in the same page-turning style as Killing Lincoln, Killing Kennedy, Killing Jesus, Killing Patton, and Killing Reagan, this epic saga details the final moments of World War II like never before.
We'll see you soon! 🙂