Friday's around the corner, DC3! What better way to kick off the weekend than with a few new movies and books? We've got you covered! Here are the latest materials coming out, today. Hurry up and check them out before they're gone!
MOVIES: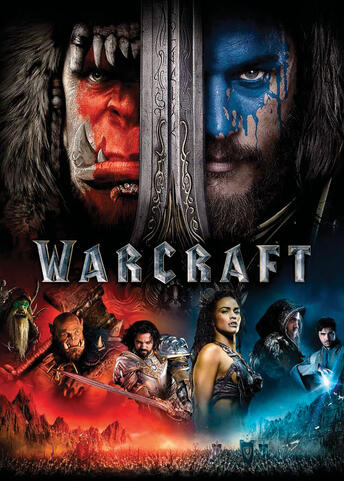 BOOKS:
Bridget Jones's Baby by Helen Fielding 8:45 p.m. Realize there have been so many times in my life when I've fantasized about going to a scan with Mark or Daniel: just not both at the same time.
Before motherhood, before marriage, Bridget, with biological clock ticking very, very loudly, finds herself unexpectedly pregnant at the eleventh hour: a joyful pregnancy which is dominated, however, by a crucial but terribly awkward question: Who is the father? Mark Darcy: honorable, decent, notable human rights lawyer? Or Daniel Cleaver: charming, witty, notable f****wit?
9:45 p.m. It's like they're two halves of the perfect man, who'll spend the rest of their lives each wanting to outdo the other one. And now it's all enacting itself in my stomach.
In this gloriously funny, touching story of baby-deadline panic; maternal bliss; and social, professional, technological, culinary, and childbirth chaos, Bridget Jones – global phenomenon and the world's favorite Singleton – is back with a bump.
Small Great Things by Jodi Picoult #1 New York Times bestselling author Jodi Picoult is a born storyteller who "writes with a  fine touch, a sharp eye for detail, and a firm grasp of the delicacy and complexity of human relationships" (The Boston Globe). Her stunning new novel, Small Great Things, is Picoult at her finest – complete with unflinching insights, richly layered characters, and a page-turning plot with a gripping moral dilemma at its heart.
Ruth Jefferson is a labor and delivery nurse at a Connecticut hospital with more than twenty years' experience. During her shift, Ruth begins a routine checkup on a newborn, only to be told a few minutes later that she's been reassigned to another patient. The parents are white supremacists and don't want Ruth, who is African American, to touch their child. The hospital complies with their request, but the next day, the baby goes into cardiac distress while Ruth is alone in the nursery. Does she obey orders or does she intervene?
Ruth hesitates before performing CPR and, as a result, is charged with a serious crime. Kennedy McQarrie, a white public defender, takes her case but gives unexpected advice: Kennedy insists that mentioning race in the courtroom is not a winning strategy. Conflicted by Kennedy's counsel, Ruth tries to keep life as normal as possible for her family – especially her teenage son – as the case becomes a media sensation. As the trial moves forward, Ruth and Kennedy must gain each other's trust, and come to see what they've been taught their whole lives about others – and themselves – might be wrong.
With incredible empathy, intelligence, and candor, Jodi Picoult tackles race, privilege, prejudice, justice, and compassion – and doesn't offer easy answers. Small Great Things is a remarkable achievement from a writer at the top of her game.
The Midnight Star by Marie Lu Adelina Amouteru is done suffering. She's turned her back on those who have betrayed her and achieved the ultimate revenge: victory. Her reign as the White Wolf has been a triumphant one, but with each conquest, her cruelty only grows. The darkness within her has begun to spiral out of control, threatening to destroy all she's gained.
When a new danger appears, Adelina's forced to revisit old wounds, putting not only herself at risk, but every Elite. In order to preserve her empire, Adelina and her Roses must join the Daggers on a perilous quest – though this uneasy alliance may prove to be the real danger.
#1 New York Times bestselling author Marie Lu concludes Adelina's story with this haunting and hypnotizing final installment to the Young Elites series.
Riding Chance by Christine Kendall See, the flow's the thing. You know, we all got our swagger when we're on the block. Don't take no stuff from the fellas, profiling for the ladies. Well, same thing when I'm up on that horse. I got my moves and my horse got hers. It's the flow that first grabbed me.
It sure wasn't what I expected. After what happened, me and my boy Foster were just trying to keep it all together. Especially me. I was messed up – confused pretty bad – but I couldn't tell anybody. Not Foster, not my family, nobody.
How to Be a Good Wife by Emma Chapman Marta and Hector have been married for a long time. Through the good and bad; through raising a son and sending him off to life after college. So long, in fact, that Marta finds it difficult to remember her life before Hector. He has always taken care of her, and she has always done everything she can to be a good wife – as advised by a dog-eared manual given to her by Hector's aloof mother on their wedding day.
But now, something is changing. Small things seem off. A flash of movement in the corner of her eye, elapsed moments that she can't recall. Visions of a blond girl in the darkness that only Marta can see. Perhaps she is starting to remember 0 or perhaps her mind is playing tricks on her. As Marta's visions persist and her reality grows more disjointed, it's unclear if the danger lies in the world around her, or in Marta herself. The girl is growing more real every day, and she wants something.
The War on Cops by Heather Mac Donald Homicides jumped nearly 17 percent in 2015 in the largest 50 cities, the biggest one-year increase since 1993. The reason is what Heather Mac Donald first identified nationally as the "Ferguson effect": Since the 2014 police shooting death of Michael Brown in Ferguson, Missiouri, officers have been backing off of proactive policing, and criminals are becoming emboldened.
This book collects and expands on Mac Donald's groundbreaking and controversial reporting on the Ferguson effect and the criminal-justice system. It deconstructs the central narrative of the Black Lives Matter movement: that racist cops are the greatest threat to young black males. On the contrary, it is criminals and gangbangers who are responsible for the high black homicide death rate.
The War on Cops exposes the truth about officer use of force and explodes the conceit of "mass incarceration." A rigorous analysis of data shows that crime, not race, drives police actions and prison rates. The growth of proactive policing in the 1990s, along with lengthened sentences for violent crime, saved thousands of minority lives. In fact, Mac Donald argues, no government agency is more dedicated to the proposition that "black lives matter" than today's data-driven, accountable police department.
Mac Donald gives voice to the many residents of high-crime neighborhoods who want proactive policing. She warns that race-based attacks on the criminal-justice system, from the White House on down, are eroding the authority of law and putting lives at risk. This book is a call for a more honest and informed debate about policing, crime, and race.
QB: My Life Behind the Spiral by Steve Young with Jeff Benedict Steve Young produced some of the most memorable moments in NFL history. The Run – his electrifying 49-yard game-winning touchdown against Minnesota. The Catch II – his last-second touchdown strike to Terrell Owens to beat Green Bay in the playoffs. Then there were his record-setting six touchdown passes in Super Bowl XXIX.
But Young's most impressive victories were personal ones that were won off the field when no one was watching. QB is a remarkably revealing memoir of an athletically gifted Mormon boy with a 4.0 GPA, a photographic memory, and a severe case of childhood separation anxiety. At the same time, Young was absolutely fearless – and unstoppable – whenever he had a ball in his hands.
As an eighth-string quarterback at BYU, Young persevered through homesickness and a coach who said he'd never make it as a quarterback because he was a lefty who couldn't throw. Determined to prove his coach wrong, Young became an All-American, finished second in the Heisman voting, and was the top draft choice coming out of college. After signing the largest contract in sports history, he was so overwhelmed by impossible expectations that he nearly walked away from football to become a lawyer. Instead, he ended up in San Francisco, pitted against Joe Montana in what became the greatest quarterback controversy in league history.
Young's quest – both in football and in life – was always more about grit than anything else. His "get it done" mentality brought MVP awards and Super Bowl championships to San Francisco. As an author, he gives readers the sense of being inside his helmet while he runs through opponents both on and off the field.
The Way Things Work Now by David Macaulay Did you know that the principle behind the zipper also governed the building of the pyramids? Did you know that the dentist's drill is a direct descendant of the first windmill? Did you realize that for a computer to carry out complex tasks it first has to convert information into simple numerical codes?
These are some of the fascinating connections made by David Macaulay in this brilliant, original, yet highly accessible guide to the workings of machines. Employing all the skills of imagination and craftsmanship that have brought him a prize-winning international reputation, David Macaulay has created, and now updated, an outstanding book for anyone who wants to understand how things work and would like to be stimulated and entertained in the process.
David Macaulay not only demonstrates how machines do what they do – from the simplest lever to the smartest phone 0 but also shows how the concept behind one invention is linked to the concept behind another. Using the humorous analogy of a wooly mammoth to illustrate principles, he offers even the least technically minded reader a window of understanding into the complexities of today's technology.
The Way Things Work Now is arranged in five sections. Together they provide comprehensive coverage of the workings of hundreds of machines and devices – holograms, helicopters, 3-D printers, touchscreens, Wi-Fi, streaming content . . . They also provide explanations of the scientific principles behind each machine – how gears make work easier, why jumbo jets are able to fly, how computers actually compute.
The Way Things Work Now has been conceived for readers of all ages. It has been especially designed for those who find technology intimidating, and who wish it were less so. For them, David Macaulay's beguiling treatment of the subject offers access to knowledge in the most captivating manner, and at the same moment makes the discover seem like fun.