Happy Thursday, DC3! Thanksgiving is officially one week away! If you need something to read while the turkey's baking or something to watch with the family, we've got just the thing for you. New books and new movies are out, now. Come check them out today! 🙂
BOOKS:
Alphabet School by Stephen T. Johnson Imagine a school. Any school. Be it your school, one from memory, or even a dream school. Then enter and embark on a journey of wonder and delight. Look closely. There's a letter C in the curve of a globe, a little L in the handle of a pencil sharpener, and at recess, a vibrant yellow V in a geodesic climbing dome.
Can you find the letters on every page?
From inside the classroom to outside on the playground, Caldecott Honor artist and author Stephen T. Johnson renders the ordinary extraordinary with timeless imagery, inviting us to reexamine and rediscover our schools anew, and to find beauty and joy in the most unexpected places.
Sunrise Canyon by Janet Dailey Before he left for Afghanistan, Jake O'Reilly was a fun-loving guy who had everything – a beautiful wife, a baby on the way, a wonderful life. Three years later, his wife is dead and he is so haunted by his memories of war that he can't bring himself to go home.
But when his wife's grandfathr tracks him down and persuades him to come work on his ranch, where his daughter is living, Jake agrees – even though he is reluctant to expose his little girl to the man he's become. 
At Flying Cloud Ranch, his daughter doesn't even recognize the brooding stranger he's become. But the beauty of the ranch and the immediate connection Jake feels with his wife's cousin Kira slowly begins to heal his wounds. Kira is struggling with her own past, but even though he doesn't want any complications, he finds himself impossibly drawn to the tough woman who runs a horse therapy program for troubled teens. And as they each begin to imagine a new future, they discover that happily ever after is always within reach – if only you are willing to open your heart . . . 
Showboat: The Life of Kobe Bryant by Roland Lazenby Eighteen-time All-Star, scorer of 81 points in a single game, MVP, and one of the best shooting guards in NBA league history: Kobe Bryant is among basketball's absolute greatest players, a fascinating and complicated character who knew when he was a mere boy that he would be better than Jordan on the court.
The debate over whether that prediction ever came true is a furious one – but Bryant's importance to the sport is undeniable. Third on the NBA career scoring list and owner of five championship rings, he is an undisputed all-time great, one deserving of this deep and definitive biography.
Even within the flashiest franchise in all of sports – the Los Angeles Lakers, where he played his entire career – Bryant has always taken center stage, and his final game captivated the basketball world, indeed the country. Roland Lazenby delves deep to look bhind this public image, using classic basketball reporting and dozens of new interviews to reveal the whole picture, from Bryant's childhood through his playing years. Showboat is filled with large personalities and provocative stories, including details of Bryant's complicated personal life and explosive relationships on the corut, and is a riveting and essential read for every hoops fan.
Uprooted by Albert Marrin Just seventy-five years ago, the American government did something that most would consider unthinkable today: it rounded up over 100,000 of its own citizens based on nothing  more than their ancestry and, suspicious of their loyalty, kept them in concentration camps for the better part of four years.
Here, readers will be introduced to people like Mine Okubo, a Japanese American artist who spent years in the camps as a young woman and later depicted their nightmarish conditions in her work. They'll also meet Daniel Inouye, a Japanese American soldier who earned a Purple Heart for his service to America in the war – only to be refused a haircut in San Francisco upon his return. Without stories like these, the portrait of American during World War II is incomplete. And though media depictions of World War II are plentiful, the Pacific Theater is often glossed over in favor of discussions about the action in Europe.
Today, America is still filled with racial tension, and personal liberty in wartime is as relevant a topic as ever. Moving and impactful, National Book Award finalist Albert Marrin's sobering exploration of this monumental injustice shines as bright a light on current events as it does on the past.
The Chemist by Stephenie Meyer She used to work for the U.S. government, but very few people ever knew that. An expert in her field, she was one of the darkest secrets of an agency so clandestine it doesn't haven have a name. And when they decided she was a liability, they came for her without warning.
Now she rarely stays in the same place or uses the same name for long. They've killed the only other person she trusted, but something she knows still poses a threat. They want her dead, and soon.
When her former handler offers her a way out, she realizes it's her only chance to erase the giant target on her back. But it means taking one last job for her ex-employers. To her horror, the information she acquires makes her situation even more dangerous.
Resolving to meet the threat head-on, she prepares for the toughest fight of her life but finds herself falling for a man who can only complicate her likelihood of survival.. As she sees her choices being rapidly whittled down, she must apply her unique talents in ways she never dreamed of.
In this tautly plotted novel, Stephenie Meyer creates a fierce and fascinating new heroine with a very specialized skill set. And she shows once again why she's one of the world's bestselling authors.
Anatomy of a Song by Marc Myers Every great song has a fascinating backstory. In Anatomy of a Song, based on the on-going Wall Street Journal column, writer and music historian Marc Myers brings to life five decades of music through oral histories of forty-five transformative songs woven from interviews with the artists who created them.
Taking readers inside the making of a hit, Anatomy of a Song includes Led Zeppelin's "Whole Lotta Love," the Clash's "London Calling," Janis Joplin's "Mercedes Benz," and R.E.M.'s "Losing My Religion." After receiving an honorable discharge from the army in 1968, John Fogerty does a handstand and reworks Beethoven's Fifth Symphony to come up with "Proud Mary." Joni Mitchell remembers living in a cave on Crete with the "mean old daddy" who inspired her 1971 hit "Carey." Elvis Costello talks about writing "(The Angels Wanna Wear My) Red Shoes" on the train to Liverpool. Cyndi Lauper picks a sci-fi film title out of TV Guide for her hit, "Time After Time."
Mick Jagger, Jimmy Page, the Clash, Smokey Robinson, Grace Slick, Jimmy Cliff, Roger Waters, Steven Tyler, Merle Haggard, Bonnie Raitt, and many other leading artists reveal the inspirations, struggles, and techniques behind their influential works. Covering the history of rock, R & B, country, disco, soul, reggae, and pop, Anatomy of a Song is a love letter to the songs that have defined several generations of listeners.
The Almanac of American Philanthropy by Karl Zinsmeister and The Philanthropy Roundtable Philanthropy in America is a giant undertaking – every year more than $360 billion is voluntarily given by individuals, foundations, and businesses to a riot of good causes. Donation rates are two to twenty times higher in the U.S. than in comparable nations, and privately funded efforts to solve social problems, enrich culture, and strengthen society are among the most significant undertakings in the United States.
Until now, though, there has been no definitive book on America's distinctive philanthropy. This authoritative, highly readable new reference fills that hole. In a single volume, it chronicles the greatest achievements of American private giving, profiles the most influential donors, collects the essential statistics, and summarizes the best ideas on charitable assistance that have been written or spoken.
Readers attracted to fascinating history, quirky biographies, and true Americana will enjoy the lively narrative of this meaty new book.
First Light by Bill Rancic Set amid the deep, wild woods of the Yukon, First Light tells the story of Daniel Albrecht and Kerry Egan, a young couple just beginning their life together: in love, engaged, and, as Kerry soon discovers, expecting their first child. While they are flying home from a work trip in Alaska to plan their wedding in Chicago, both engines of their plane catch fire and send the plane careening into a mountainside in the middle of a terrible snowstorm. Kerry is seriously injured in the accident, and Daniel – the one person among the passengers with some survival experience – makes the courageous decision to search for help, hoping against hope that he can return to save his fellow travelers, especially the woman he loves.
Thus begins a harrowing and suspenseful race against time and the elements, as it becomes clear that not everyone will make it out alive. As the couple's story draws to a close, the surprising truth about their son's life, and that of his parents' marriage, will at last be divulged.
A romantic and heart-wrenching debut from Bill Rancic, First Light is about suriving the most insurmountable obstacles – and finding renewal and love just when it seems that all is lost. 
A Wretched and Precarious Situation by David Welky In 1906, from atop a snow-swept hill in the ice fields northwest of Greenland, hundreds of miles from another human being, Commander Robert E. Peary spotted a line of mysterious peaks looming in the distance. He called this unmapped realm "Crocker Land." Scientists and explorers agreed that the world-famous adventurer had discovered a new continent rising from the frozen Arctic Ocean.
Several years later, two of Peary's disciples, George Borup and Donald MacMillan, assembled a team of amateur adventurers to investigate Crocker Land. Before them lay a chance at the kind of lasting fame enjoyed by Magellan, Columbus, and Captain Cook. While filling in the last blank space on the globe, they might find new species of plants or animals, or even men; in the era of Jules Verne and H.G. Wells, anything seemed possible. Renowned scientific institutions, and even former president Theodore Roosevelt, rushed to endorse the expedition. 
What followed was a sequence of events that none of the explorers could have imagined. Trapped in a true-life adventure story, the men endured howling blizzards, unearthly cold, food shortages, isolation, a fatal boating accident, a drunken sea captain, disease, dissension, and a horrific crime. But the team pushed on through every obstacle, driven forward by the mystery of Crocker Island and faint hopes that they someday would make it home.
Populated with a cast of memorable characters, and based on years of research in previously untapped sources, A Wretched and Precarious Situation is a harrowing Arctic narrative unlike any other.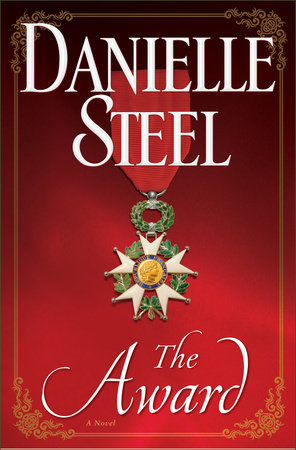 The Award by Danielle Steel Gaelle de Barbet is sixteen years old in 1940 when the German army occupies France and frightening changes begin to occur. She is shocked and powerless when French gendarmes take away her closest friend, Rebekah Feldmann, and her family for deportation to an unknown, ominous fate.
The local German military commandant makes Gaelle's family estate outside Lyon into his headquarters. Her father and brother are killed by the Germans; her mother fades away into madness. Trusted friends and employees become traitors. And Gaelle begins a perilous journey with the French Resistance, hoping to save lives to make up for the beloved friend she could do nothing to help.
Taking terrifying risks, Gaelle becomes a valuable member of the Resistance, fearlessly delivering Jewish children to safety under the eyes of the Gestapo and their French collaborators. Then she is suddenly approached by the German commandant with an astonishing, dangerous plan to save part of France's artistic heritage. Conducted in secret, flawlessly carried out, her missions will mark her for years, when she is falsely accused of collaboration at the end of the war. Orphaned and alone, she begins a new life in Paris, with the ghosts of the past always close at hand..
Gaelle's life will take her from Paris to New York, from a career as a Dior model to marriage and motherhood, unbearable loss, and mature, lasting love. She returns to Paris to run a small museum, honoring victims of the Holocaust. But her label as a collaborator remains, until her granddaughter, a respected political journalist, ensures that her grandmother's brave acts are recognized. Now a grateful nation will finally absolve this remarkable woman and honor her as the war hero she was.
Capturing historical events, terrifying moments of danger, tragedy, the price of war, and the invincible spirit of a woman of honor, The Award is a monumental tale from one of our most gifted storytellers – Danielle Steel's finest, most emotionally resonant novel yet.
Th
e Vanishing Cowboy by Dr. Jim Hoy Have you ever dreamed of being a cowboy? Who of us hasn't? The mere mention of it brings to mind images of boots and saddles, horses and cattle, and being in the great outdoors. This much is true, cowboy stories never cease to hold our attention, and The Vanishing Cowboy is an especially captivating narrative. Weaving a historical text with contemporary photographs taken on location at some of the largest and last-remaining working ranches in the United States, The Vanishing Cowboy is an informative and appealing look at one of America's most iconic figures. But for all his popularity, has the cowboy's time passed? Threatened by urbanization and industrialization, will this folk hero endure the test of time, or is he headed for the sunset?
Dear My Blank: Secret Letters Never Sent edited by Emily Trunko Dear My Blank is based on addictive Tumblr that has inspired an entire community of strangers to share their deepest secrets, heartbreaks, regrets, and triumphs in thousands and thousands of anonymous unsent letters.
This carefully curated and lavishly designed collection shares an intimate look into other people's lives and hearts, helping you discover your own truths, while connecting to the raw and honest emotions behind each and every page.
Handle with care.
Seriously Shifted by Tina Connolly Teenage witch Cam isn't crazy about the idea of learning magic. She'd rather be no witch than a bad one. But when a trio of her mother's wicked witch friends decide to wreak havoc in her high school, Cam has no choice but to try to stop them.
Esmerelda is the mean girl of the witches. Valda likes to drop anvils on people's heads. And Malkin – well, Malkin is just plain terrifying. Their idea of fun is a little game – they each pick a student from Cam's high school and compete to see who can make their teen the most miserable. But Cam suspects one of the witches may have an ulterior motive . . . which means someone at school could be in worse danger yet.
Now Cam's learning invisibility spells, dodging exploding cars, and pondering the ethics of love potions. All while trying to keep her grades up and go on a first date with her crush. If the witches don't get him first, that is. 
Can't a good witch ever catch a break?
Bionic by Suzanne Weyn Mira is exactly where she wants to be. She's a great lacrosse player, loves her friends, has a hot boyfriend, and works after school. The only blot on the horizon is the way her coach keeps pushing her to quit playing with her band. Doesn't she want to go to college? Doesn't she need a lacrosse scholarship in order to go?
On the way to her last gig, everything crashes and burns. Mira's hurt horribly, and after weeks in the hospital she wakes up to a whole new reality. She's missing a leg, an arm, part of her face. But Mira's strong and young, and struggles through physical therapy, new prostheses, and an experimental program that has her running and even swimming – things she never thought she'd do again.
And then she starts to hear the whispers:
"Robot."
"Unfair advantage."
"Cyborg."
Is Mira an athlete? A singer? Is she even fully human? Mira will need to overcome how everyone sees her and just be herself . . . but how can she do that if she's not sure who that is anymore?
They Can't Kill Us All by Wesley Lowery Conducting hundreds of interviews over the course of more than one year of reporting on the ground, Washington Post writer Wesley Lowery traveled from Ferguson, Missouri, to Cleveland, Ohio; Charleston, South Carolina; and Baltimore, Maryland, and then back to Ferguson to uncover life inside the most heavily policed, if otherwise neglected corners of America today.
In an effort to grasp the magnitude of the response to Michael Brown's death and understand the scale of the problem police violence represents, Lowery speaks to Brown's family and the families of other victims as well as local activists. By posting the question "What does the loss of any one life mean to the rest of the nation?" Lowery examines the cumulative effect of decades of racially biased policing in segregated neighborhoods with failing schools, crumbling infrastructure, and too few jobs.
Studded with moments of joy, and tragedy, They Can't Kill Us All offers a historically informed look at the standoff between the police and those they are sworn to protect, showing that civil unrest is just one tool of resistance in the broader struggle for justice. As Lowery brings vividly to life, the black community's long history on the receiving end of perceived and actual acts of injustice and discrimination. They Can't Kill Us All grapples with a persistent if largely unexamined aspect of the otherwise transformative presidency of Barack Obama: the failure to deliver tangible security and opportunity to those Americans most in need of both.
Dan and Phil Go Outside Dan Howell and Phil Lester, avoiders of human contact and direct sunlight, actually went outside. Travelling around the world on tour, they have collected hundreds of exclusive, intimate and funny photos, as well as revealing and captivating side notes, to show the behind-the-scenes story of their adventure.
MOVIES: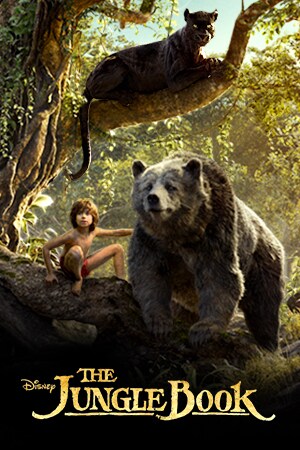 Coming Soon – All The Gallant Men: The First Memoir by a USS Arizona Survivor by Donald Stratton with Ken Gire will be available 11/22!!
We'll see you soon! 🙂