It's been a short week, but what a week it's been! We have some great new titles for you to delve into, in between cleaning up branches and restocking your refrigerators, this weekend. Have a look! 🙂
Own It by Sallie Krawcheck So much career advice for women addresses how to succeed in the static business world of yesterday and today. But that world, says former Wall Street powerhouse-turned-entrepreneur Sallie Krawcheck, is changing – and fast. In fact, we are on the brink of what Krawcheck calls the Fourth Wave of feminism, one that will usher in unprecedented opportunities for women in business. 
This is all being driven by the fact that the business world is evolving in ways that play to women's strengths. Because in the increasingly complex and connected world of tomorrow – one where communication and collaboration rule the day – the skills and qualities needed for success are ones that women inherently possess. And by owning and investing in these traits, women have more power than ever.
Here, Krawcheck draws on her experiences at the highest levels of business, both as one of the lone women at the top rungs of the biggest boys' club in the world and as an entrepreneur, to show how women can tap into this growing power to elevate their careers: from getting the raise, to new takes on networking and mentoring, to navigating career breaks and curveballs, to how to avoid the biggest career mistake that most women don't know they are making.
At the same time, women have the opportunity to play a more significant role in shaping their companies into places they want to work – or to leave and start their own by initiating the "courageous conversations" about true flexibility and diversity in the workplace, forging nontraditional career paths, and more.
Lighting the path to complete the revolution ignited by Gloria Steinem, Krawcheck shows how each of us can ride the wave of this revolution to own our careers and our futures.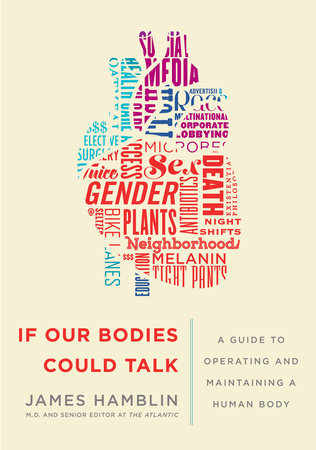 If Our Bodies Could Talk by James Hamblin In 2014, James Hamblin launched a series of videos for The Atlantic called "If Our Bodies Could Talk." With it, the doctor-turned-journalist established himself as a seriously entertaining authority in the field of health. Now, in this original and illuminating book, Hamblin explores the stories behind health questions that never seem to go away – and that tend to be mischaracterized and oversimplified by marketing and news media. He covers topics such as sleep, aging, diet, and much more:
Can I "boost" my immune system?
Does caffeine make me live longer?
Doe we still not know if cell phones cause cancer?
How much sleep do I actually need?
Is there any harm in taking a multivitamin?
Is life long enough?
In considering these questions, Hamblin draws from his own medical training as well as from hundred of interviews with distinguished scientists and medical practitioners. He translates the (traditionally boring) textbook of human anatomy and physiology into accessible, engaging, socially contextualized, up-to-the-moment answers. They offer clarity, examine the limits of our certainty, and ultimately help readers worry less about things that don't really matter.
If Our Bodies Could Talk is a comprehensive, illustrated guide that entertains and educates in equal doses.
Zero Sugar Diet by David Zinczenko With Zero Sugar Diet, #1 New York Times bestselling author David Zinczenko continues his twenty-year mission to help Americans live their happiest and healthiest lives, uncovering revolutionary new research that explains why you can't lose weight – and shows that it's not your fault! The true culprit is sugar – specifically added sugars – which food manufacturers sneak into almost everything we eat, from bread to cold cuts to yogurt, peanut butter, pizza, and even "health" foods.
Until now, there's been no way to tell how much added sugar you're eating – or how to avoid it without sacrifice. But with the simple steps in Zero Sugar Diet, you'll be able to eat all your favorite foods and strip away unnecessary sugars – losing weight at a rate of up to one pound per day, while still enjoying the sweeter things in life. 
By replacing empty calories with essential ones – swapping in whole foods and fiber and swapping out added sugars – you'll conquer your cravings and prevent the blood sugar surge that leads to some of the worst health scourges in American today, including abdominal fat, diabetes, heart disease, cancer, liver disease, fatigue, and tooth decay.
And all it takes i 14 days. You'll be stunned by the reported results:
Lisa Gardner, 49, lost 10 pounds
Tara Anderson, 42, lost 10 pounds
David Menkhaus, 62, lost 15 pounds
Ricky Casados, 56, lost 12 pounds
You, too, can melt away belly fat, boost your energy levels and metabolism, and take control of your health and your life, armed with a comprehensive grocery list of fresh produce, proteins, whole grains, and even prepared meals, accompanied by two weeks' worth of fiber-rich breakfast, lunch, dinner, and snack recipes and real-life results from successful Zero Sugar dieters. The fat-burning formula for long-term weight loss and optimal health is at your fingertips. Join in the crusade and say goodbye to added sugars – and goodbye to your belly – with Zero Sugar Diet!
The Case Against Sugar by Gary Taubes From the best-selling author of Why We Get Fat, a groundbreaking expose that makes the convincing case that sugar is the tobacco of the new millennium: backed by powerful lobbies, entrenched in our lives, and making us very sick.
Among Americans, diabetes is more prevalent today than ever, obesity is at epidemic proportions, and nearly 10 percent of children are thought to have nonalcoholic fatty liver disease. Here, Gary Tabues argues persuasively that sugar is at the root of these, and other, critical society-wide, health-related problems.
With his signature command of both science and straight talk, Taubes delves into Americans' history with sugar: its uses as a preservative and as a key ingredient in cigarettes, its replacement by high-fructose corn syrup (and the marketing ploy that represents) and its unexpected inclusion in so much of what we eat and drink. He explains what research has shown about our addiction to sweets. He clarifies the arguments against sugar, corrects misconceptions about the relationship between sugar and weight loss, and provides the perspective necessary to make informed decisions about sugar as individuals and as a society. 
Lucid, compelling, and urgent in its impact, this is a must-read for all who care about their health and the well-being of their families.
Wyoming Brave by Diana Palmer Ren Colter may own an enormous ranch in Wyoming, but he scorns his wealth. He's closed himself off since his fiancee left him years ago, so he's shocked when he allows Meredith Grayling to stay with him. He tells himself it's only to protect the blonde beauty from a stalker, but Ren's alpha instincts soon kick in.
The last thing Merrie wants is a devastatingly handsome man like Ren lurking around her. He's too experienced, too appealing for her already shot nerves. What she needs is just to get away from it all: the man haunting her waking dreams and the one hunting her like an animal. But no woman escapes this Colter cowboy!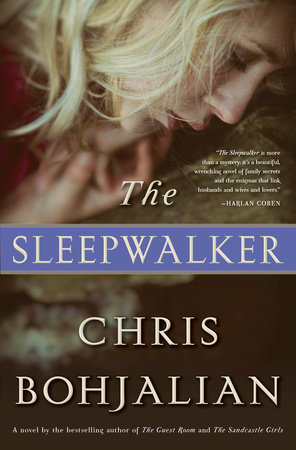 The Sleepwalker by Chris Bohjalian When Annalee Ahlberg goes missing, her children fear the worst. Annalee is a sleepwalker whose affliction manifests itself in ways both devastating and bizarre. Once she merely destroyed the hydrangea in front of her Vermont home. More terrifying was the night her older daughter, Lianna, pulled her back from the precipice of the Gale River bridge. The morning of Annalee's disappearance, a search party combs the nearby woods. Annalee's husband, Warren, flies home from a business trip. Lianna is questioned by Gavin Rikert, a young, hazel-eyed detective. And her little sister, Paige, takes to swimming the Gale to lok for clues. When teh police discover a small swatch of fabric, from a nightshirt, ripped and hanging from a tree branch, it seems certain that Annalee is dead, but the hazel-eyed detective still continues to call, continues to stop by the Ahlbergs' Victorian home.
As Lianna peels back the layers of mystery surrounding Annalee's disappearance, she finds herself drawn to Gavin, but she must ask herself: Why does the detective know so much about her mother? Why did Annalee leave her bed only when her husband  was away? And if she really died while sleepwalking, where is the body? Conjuring the strange and mysterious world of parasomnia, a place somewhere between dreaming and wakefulness, The Sleepwalker is a masterly novel from one of our most treasured storytellers.
The Most Dangerous Place on Earth by Lindsey Lee Johnson In this captivating debut novel, Lindsey Lee Johnson unleashes a cast of compelling characters in a realm known for its cruelty and peril: The American high school.
The wealthy enclaves north of San Francisco are not the paradise they appear to be, and nobody knows this better than the students of a local high school. Despite being raised with all the opportunities money can buy, these vulnerable kids are navigating a treacherous adolescence in which every action, every rumor, every feeling, is potentially postable, shareable, viral.
Lindsey Lee Johnson's kaleidoscopic narrative exposes at every turn the real human beings beneath the high school stereotypes. Abigail Cress is ticking off the boxes toward the Ivy League when she makes the first impulsive decision of her life: entering into an inappropriate relationship with a teacher. Dave Chu, who knows himself at heart to be a typical B student, takes desperate measures to live up to his parents' crushing expectations. Emma Fleed, a gifted dancer, balances rigorous rehearsals with wild weekends. Damon Flintov returns from a stint at rehab looking to prove that he's not an irredeemable screwup. And Calista Broderick, once part of the popular crowd, chooses, for reasons of her own, to become a hippie outcast.
Into this complicated web, an idealistic young English teacher arrives from a poorer, scruffier part of California. Molly Nicoll strives to connect with her students – without understanding the middle school tragedy that played out online and has continued to reverberate in different ways for all of them.
Written with the rare talent capable of turning teenage drama into urgent, adult fiction, The Most Dangerous Place on Earth makes vivid a modern adolescence lived in the gleam of the virtual, but rich with sorrow, passion, and humanity.
Indelible by Adelia Saunders Magdalena has a meaningful gift. She sees the truth about people written on their skin – names, dates, details both banal and profound – and her only relief from the onslaught of information is to take off her glasses and let the world recede. Mercifully, her own skin is blank.
When she meets Neil, she is intrigued to see her name on his cheek. He's in Paris for the summer, studying a medieval pilgrimage to the coast of Spain, where the body of Saint Jacques is said to have washed ashore, covered in scallop shells. Magdalena, desperate to make things right after her best friend dies – a tragedy she might have prevented – embarks on her own pilgrimage, but not before Neil falls for her, captivated by her pale eyes, charming Eastern European accent, and aura of heartbreak.
Neil's father, Richard, is also in Paris, searching for the truth about his late mother, a famous expatriate American novelist who abandoned him at birth. All his life Richard has clung to a single memory of his mother – her red shoes – which her biographers agree he never could have seen.
In Adelia Saunders' arresting debut, secrets are revealed among forgotten texts in the archives of Paris, on a dusty cattle ranch in the American West, along ancient pilgrim paths, and in a run-down apartment in post-Soviet Lithuania. By chance, or perhaps by fate, the novel's unforgettable characters converge, and Magdalena's uncanny ability may  be the key to their happiness.
The Life and Times of Persimmon Wilson by Nancy Peacock Drunken Bride, Texas, April 1875. 
Writing furiously in a jail cell in the days leading up to his hanging, former slave Persimmon "Persy" Wilson's last wish is to set the record straight. He may be guilty, but not of what he stands accused: the kidnapping and rape of his master's wife.
Fifteen years earlier, Persy had been sold to Sweetmore, a Louisiana sugar plantation, alongside a a striking young house slave named Chloe. Persy and Chloe arrive bound together in chains, a circumstance out of which is forged perilous love affair and dreams of escape. But on the eve of the Union Army's takeover of New Orleans, an outraged and jealous Master Wilson shoots Persy and flees with Chloe and his other slaves to Texas.
So begins Persy's epic journey, a sweeping tale that takes readers from the sweltering exhaustion of plantation life to the final battles of the Civil War, from the isolation and bitter cold of the Texas frontier to the brutal yet life-affirming ways of the Comanche warriors who show Persy what it means to control one's own destiny. Facing unimaginable hardship in his quest to find Chloe – the sole silver lining of an awful past – Persimmon gradually regains the dignity and selfhood that years of brutal subjugation had eroded.
Perfect for fans of Cold Mountain and The Invention of Wings, this is the moving testimony of a man whose remarkable odyssey reveals the power of love and the depth of the human spirit.
Other new titles include: Implications of Disaster Preparedness for Nursing, edited by Deborah J. Persell and ASVAB Study Guide Book: Practice Test Questions & Review for Math, Mechanical, General Science, Word Knowledge, Arithmetic Reasoning, & More.
We'll see you soon! 🙂