Happy Groundhog Day, DC3!! The groundhog says we have 6 more weeks of winter ahead of us, but have no fear! We have plenty of new books and movies to keep you busy while you're cooped up indoors, staying warm. 🙂
BOOKS:
Dust Bowl Girls by Lydia Reeder  In the early 1930's, during the worst drought and financial depression in American history, Sam Babb began to dream. Like so many others, this charismatic Mid-western basketball coach wanted a reason to have hope. Traveling from farm to farm near the tiny Oklahoma college where he coached, Babb recruited talented, hardworking young women and offered them a chance at a better life: a free college education in exchange for playing on his basketball team, the Cardinals.
Despite their fears of leaving home and the sacrifices that their families would face, the women joined the team. And as Babb coached the Cardinals, something extraordinary happened. These remarkable athletes found a passion for the game and a heartfelt loyalty to one another and their coach – and they began to win.
Combining exhilarating sports writing and exceptional storytelling, Dust Bowl Girls takes readers on the Cardinals' intense, improbable journey all the way to an epic showdown with the prevailing national champions, helmed by the legendary Babe Didrikson. Lydia Reeder captures a moment in history when female athletes faced intense scrutiny from influential figures in politics, education, and medicine who denounced women's sports as unhealthy and unladylike. At a time when a struggling nation was hungry for inspiration, this unlikely group of trailblazers achieved much more than a championship season.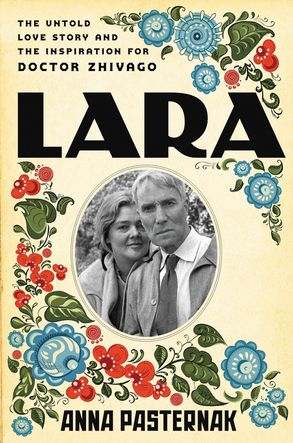 Lara by Anna Pasternak Boris Pasternak's masterpiece, Doctor Zhivago, has sold in the millions, and yet the true story behind its two famed lovers has been lost to history.
When Stalin came into power in 1924, the Communist government began persecuting dissident writers. Though Stalin spared the life of Boris – whose novel-in-progress, Doctor Zhivago, was suspected of being anti-Soviet, he persecuted Boris' mistress, typist, and literary muse, Olga Ivinksaya. Olga was twice sentenced to work in Siberian labor camps, where she was interrogated about the book Boris was writing, but she refused to betray the man she loved. When Olga was released from the gulags, she assumed that Boris would leave his wife for her but, trapped by his family's expectations and his own weak will, he never did.
Drawing on previously neglected family sources and original interviews, Boris' great-niece, Anna Pasternak, explores this hidden act of moral compromise by her great-uncle, and restores to history the passionate affair that inspired and animated Doctor Zhivago. Devastated that Olga suffered on his behalf and frustrated that he could not match her loyalty to him, Boris instead channeled his thwarted passion for Olga into the love story in his classic work.
Filled with the rich detail of Boris' secret life, Lara unearths a moving love story of courage, loyalty, suffering, drama, and loss, and casts a new light on the legacy of Doctor Zhivago.
Eleventh Grave in Moonlight by Darynda Jones A typical day in the life of Charley Davidson involves cheating husbands, errant wives, missing people, philandering business owners, and, oh yeah . . . demons, hell hounds, evil gods, and dead people. Lots and lots of dead people. As a part-time private investigator and full-time grim reaper, Charley has to balance the good, the bad, the undead, and those who want her dead. Now Charley is learning to make peace with the fact that she is a goddess with all kinds of power and that her won daughter has been born to save the world from total destruction. But the forces of hell are determined to see Charley banished forever to the darkest corners of another dimension. With the son of Satan himself as her husband and world-rocking lover, will Charley be able to defeat the ultimate evil and find a way to have her happily ever after, after all?
Wayfarer by Alexandra Bracken Etta Spencer didn't know she was a traveler until the day she emerged both miles and years from her home. Now, robbed of the powerful object that was her only hope of saving her mother, Etta finds herself stranded once more, cut off from Nicholas – the eighteenth-century privateer she loves – and her natural time.
When Etta inadvertently stumbles into the heart of the Thorns, the renegade travelers who stole the astrolabe from her, she vows to finish what she started and destroy the astrolabe once and for all. Instead, she's blindsided by a bombshell revelation from their leader, Henry Hemlock: he is her father. Suddenly questioning everything she's been fighting for, Etta must choose a path – one that could transform her future.
Still devastated by Etta's disappearance, Nicholas has enlisted the unlikely help of Sophia Ironwood and a cheeky mercenary-for-hire to track her down. But after a deadly mistake derails their search, they discover an ancient power far more frightening than the rival travelers currently locked in a battle for control – a power that threatens to eradicate the timeline as they know it.
From colonial Nassau to New York City, San Francisco to ancient Carthage, imperial Russia to the Vatican catacombs, #1 New York Times bestselling author Alexandra Bracken charts a gorgeously detailed, thrilling course through time in this stunning conclusion to the Passenger series.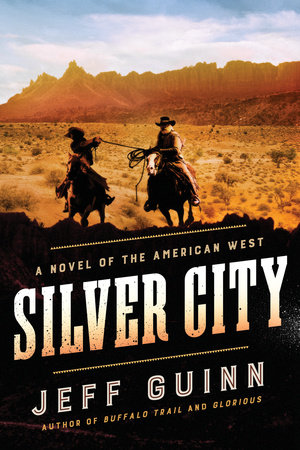 Silver City by Jeff Guinn For two years, Cash McLendon has been on the run in the Western frontier, fleeing a father-in-law in St. Louis who blames McLendon for his daughter's suicide. Beginning in 1872 in the tiny Arizona prospecting community of Glorious, and then through New Mexico, Texas, and Kansas, McLendon has barely managed to elude hulking Patrick Brautigan, known as "Killer Boots" for his preferred method of dispatching victims.
After surviving the epic Indian battle at Adobe Walls in the Texas Panhandle, McLendon believes he may have eluded his pursuer for good. Ready to finally win back his former lover Gabrielle Tirrito, McLendon makes his way to Mountain View, a prosperous mining town in northern Arizona Territory. There he discovers that a rival, former Glorious sheriff Joe Saint, has won Gabrielle's heart – at least for now.
Hot on McLendon's heels, Brautigan arrives in Mountain View and, after kidnapping Gabrielle to use as bait, captures his longtime quarry. Brautigan sets off with his prisoner in tow across desert and mountains, heading for the seedy New Mexico mining town named Silver City. But Gabrielle, along with old friend Major Mulkins and a reluctant Joe Saint, is in pursuit, and in a confrontation complicated by attacking Apache renegades led by Geronimo and an apocalyptic flash flood, McLendon and Brautigan bring their drawn-out struggle to a shocking, brutal conclusion.
Strangers in Their Own Land by Arlie Russell Hochschild In Strangers in Their Own Land, the renowned sociologist Arlie Russell Hochschild embarks on a though-provoking journey, traveling from her liberal hometown of Berkeley, California, deep into arch-conservative Louisiana bayou country – an area in environmental crisis, where many people suffer from poor health and widespread poverty, enduring rates of education and life expectancy that are among the country's lowest. Her mission is to do what so few of us are able to do: truly listen to the other side in order to understand why they believe – and feel – the way they do.
Over the course of five years, Hochschild befriends pipefitters, plant operators, an auto mechanic, a truck driver, telephone repairmen, accountants, salesmen, building contractors, a postal worker, a school custodian, and a gospel singer – and she attends fish fries, gumbo cook-offs, Pentecostal church services, and Trump rallies; visits schools, political party groups, and oil-soaked wetlands; and engages in long conversations over cookies at kitchen tables and while looking through photo albums. She meets a Tea Party supporter whose town was swallowed by a sinkhole created by a drilling disaster, a pastor's wife who calls Rush Limbaugh "my brave heart," and a homemaker who sees pollution as "the price we pay for capitalism."
Strangers in Their Own Land goes beyond the commonplace liberal idea that many on the political right have been duped into voting against their interests. In the "red" America she explores, Hochschild discovers powerful feelings – fear of cultural eclipse and economic decline, a deep resentment of the scorn of coastal liberals, and a perceived betrayal by the federal government – that override self-interest as liberals see it and help explain the emotional appeal of a candidate like Donald Trump. What emerges is a remarkable portrait of the country's deep political divide and profound thoughts about a way forward for us all.
Attending by Ronald Epstein, M.D. As a third-year Harvard Medical School student doing a clinical rotation in surgery, Ronald Epstein watched an error unfold: an experienced surgeon failed to notice his patient's kidney turning an ominous shade of blue. IN that same rotation, Epstein was awestruck by another surgeon's ability to avert an impending disaster, slowing down from autopilot to intentionality. The difference between these two doctors left a lasting impression on Epstein and set the stage for his life's work – to identify the qualities and habits that distinguish masterful doctors from those who are merely competent. The secret, he learned, was mindfulness.
In Attending, his first book, Dr. Epstein builds on his world-renowned, innovative programs in mindful practice and uses gripping and deeply human clinical stories to give patients a language to describe what they value most in health care and to outline professionals to refocus their approach to medicine. Drawing on his clinical experiences and current research, and exploring four foundations of mindfulness – Attention, Curiosity, Beginner's Mind, and Presence – Dr. Epstein introduces a revolutionary concept: by looking inward, health care practitioners can grow their capacity to provide high-quality care and the resilience to be there when their patients need them.
The commodification of health care has shifted doctors' focus away from the healing of patients to the bottom line. Clinician burnout is at an all-time high. Attending is the antidote. With compassion and intelligence, Epstein offers a crucial, timely book that shows us how we can restore humanity to medicine, guides us toward a better overall quality of care, and reminds us of what matters most.
Reality is Not What It Seems by Carlo Rovelli What are the elementary ingredients of the world? Do time and space exist? And what exactly is realtiy? Theoretical physicist Carlo Rovelli has spent his life exploring these questions. He tells us how our understanding of reality has changed over the centuries and how physicists think about the structure of the universe today.
In elegant and accessible prose, Rovelli takes us on a wondrous journey from Democritus to Albert Einstein, from Michael Faraday to gravitational waves, and from classical physics to his own work in quantum gravity. As he shows us how the idea of reality has evolved over time, Rovelli offers deeper explanations of the theories he introduced so concisely in Seven Brief Lessons of Physics.
This book culminates in a lucid overview of quantum gravity, the field of research that explores the quantum nature of space and time, seeking to unify quantum mechanics and general relativity. Rovelli invites us to imagine a marvelous world where space breaks up into tiny grains, time disappears at the smallest sales, and black holes are waiting to explode – a vast universe still largely undiscovered.
The Rosie Effect by Graeme Simsion For Don Tillman – a brilliant, if socially awkward, genetics professor – order is a way of life. Methods, schedules, and data are his language. Until recently, Don had never had a second date. Then he got serious about finding a life partner, created a sixteen-page questionnaire (see: The Rose Project) to find the perfect match, and met and fell in love with Rosie Jarman ("the world's most incompatible woman"). Now living in New York City, they have survived ten months and ten days of marriage.
Though the fiery Rosie has taught him the joys of unscheduled sex and spontaneous meal planning, Don is still learning the principles of optimal cohabitation. He is certainly not prepared for the mother of all surprises:
Rosie is unexpectedly expecting.
Soon Don must face the biggest challenge of his previously regimented life – at the same time he's dodging deportation, prosecution, and professional disgrace.
Is Don ready to become the man he always dreamed of being? Or will he revert to his old ways and risk losing Rosie forever?
Rise by Cara Brookins Cara Brookins escaped an abusive marriage with four children to provide for a no one to turn to but herself. In desperate need  of a home but without the means to buy one, she did something incredible. Equipped only with YouTube instructional videos, a small bank loan, and a mile-wide stubborn streak, Cara built her own house from the foundation up with a work crew composed of her four children.
It would be the hardest thing she had ever done. With no experience nailing together anything bigger than a bookshelf, she and her kids poured concrete, framed the walls, and laid bricks for their two-story five-bedroom house. She had convinced herself that if they could build a house, they could rebuild their broken family.
This must-read memoir traces one family's rise from battered victims to stronger, better versions of themselves, all through one extraordinary do-it-yourself project.
Norse Mythology by Neil Gaiman Neil Gaiman has long been inspired by ancient mythology in creating the fantastical realms of his fiction. Now he turns his attention back to the source, presenting a bravura rendition of the great northern tales.
In Norse Mythology, Gaiman stays true to the myths in envisioning the major Norse pantheon: Odin, the highest of the high, wise, daring, and cunning; Thor, Odin's son, incredibly strong yet not the wisest of gods; and Loki – son of a giant – blood brother to Odin and a trickster and unsurpassable manipulator.
Gaiman fashions these primeval stories into a novelistic arc that begins with the genesis of the legendary nine worlds and delves into the exploits of deities, dwarfs, and giants. Once, when Thor's hammer is stolen, Thor must disguise himself as a woman – difficult with his beard and huge appetite – to steal it back. More poignant is the tale in which the blood of Kvasir – the most sagacious of gods – is turned into a mead that infuses drinkers with poetry. The work culminates in Ragnarok, the twilight of the gods and rebirth of a new time and people.
Through Gaiman's deft and witty prose emerge these gods with their fiercely competitive natures, their susceptibility to being duped and to duping others, and their tendency to let passion ignite their actions, making these long-ago myths breathe pungent life again.
MOVIES: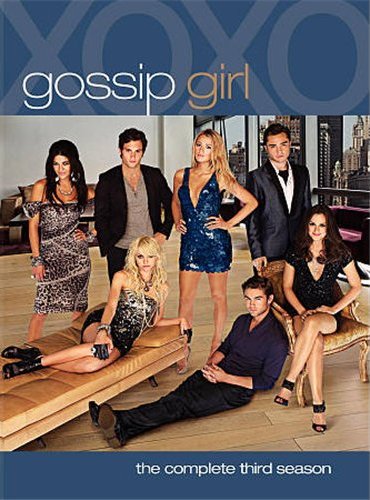 We'll see you soon! 🙂