Happy Friday, DC3! We have some new books and movies, just in time for the weekend! 🙂
BOOKS:
Before the War by Fay Weldon It's a cold November morning, the station is windswept and rural, the sky is threatening snow, and the train is late. Vivien Ripple, twenty years old and ungainly five foot eleven, waits on the platform at Dilberne Halt. She is wealthy and well bred – only daughter to the founder of Ripple & Co., the nation's top publisher – but plain, painfully awkward, and, perhaps worst of all, intelligent. Nicknamed "the giantess," Vivvie is, in the estimation of most, already a spinster. But, she has a plan. That very morning, Vivvie will ride to the city with the express purpose of changing her life forever.
Enter Sherwyn Sexton: charismatic, handsome – if, to his dismay, rather short. He's an aspiring novelist and editor at Ripple & Co whose greatest love is the (similarly handsome, but taller) protagonist of his thriller series. He also has a penchant for pretty young women – single and otherwise. Sherwyn is shocked when his boss's hulking daughter, dressed in a tweed jacket and moth-eaten scarf, strides into his office and asks for his hand in marriage. But finances are running thin to support his regular dinners on the town, and Vivien's promise to house him in comfort while he writes is simply too good to refuse. What neither of them knows is that she is pregnant by another man, and will die in childbirth in just a few months . . . .
With one eye on the present and one on the past, Fay Weldon offers Vivien's fate, along with that of London between World Wars I and II: a city fizzing with change, full of flat-chested flappers, shell-shocked soldiers, and aristocrats clinging to history.
Big Little Lies by Liane Moriarty A murder . . . A tragic accident . . . Or just parents behaving badly? What's indisputable is that someone is dead.
Madeline is a force to be reckoned with. She's funny, biting, and passionate; she remembers everything and forgives no one. Celeste is the kind of beautiful woman who makes the world stop and stare, but she is paying a price for the illusion of perfection. New to town, single mom Jane is so young that another mother mistakes her for a nanny. She comes with a  mysterious past and a sadness beyond her years. These three women are at different crossroads, but they will all wind up in the same shocking place.
Big Little Lies is a brilliant take on ex-husbands and second wives, mothers and daughters, schoolyard scandal, and the dangerous little lies we tell ourselves just to survive.
Never Let You Go by Chevy Stevens Eleven years ago, Lindsey Nash escaped into the night with her young daughter and left an abusive relationship. Her ex-husband, Andrew, was sent to jail, and Lindsey started over with a new life.
Now Lindsey is older and wiser, with her own business and a teenage daughter who needs her more than ever. When Andrew is finally released from prison, Lindsey believes she has cut all ties and left the past behind her. But soon she gets the sense that someone is watching her, tracking her every move. Her new boyfriend is threatened. Her home is invaded, and her daughter is shadowed. Lindsey is convinced it's her ex-husband, even though he claims he's now a different person. But has he really changed? Is the one who wants her dead closer to home than she thought?
With Never Let You Go, Chevy Stevens delivers  a chilling, twisting thriller that crackles with suspense as it explores the darkest heart of love and obsession.
Genghis Khan: His Conquests, His Empire, His Legacy by Frank McLynn Combining fast-paced accounts of battles with rich cultural background and the latest scholarship, Frank McLynn brings vividly to life the strange world of the Mongols and provides the most accurate and absorbing account yet of one of the most powerful men ever to have lived.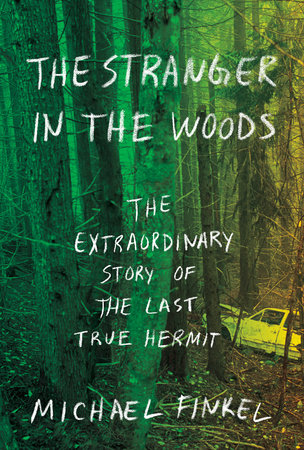 The Stranger in the Woods by Michael Finkel Many people dream of escaping modern life, but most will never act on it. Told in a riveting narrative, this is the remarkable true story of a man who lived alone in the woods of Maine for twenty-seven years and made this dream a reality.
In 1986, a shy and intelligent twenty-year-old named Christopher Knight left his home in Massachusetts, drove to Maine, and disappeared into the forest. He would not have a conversation with another human being until nearly three decades later, when he was arrested for stealing food. Living in a tent even through brutal winters, he had survived by his wits and courage, developing ingenious ways to store edibles and water, and to avoid freezing to death. He broke into nearby cottages for food, clothing, reading material, and other provisions., taking only what he needed but terrifying a community never able to solve the mysterious burglaries. 
Based on extensive interviews with Knight himself, this is a vividly detailed account of his secluded life – why did he leave? what did he learn?  – as well as the challenges he has faced since returning to the world. It is a gripping story of survival that asks fundamental questions about solitude, community, and what makes a good life, as well as a deeply moving portrait of a man who was determined to live his own way, and succeeded.
Sinful Scottish Laird by Julia London Widowed and forced to remarry in three years' time or forfeit her son's inheritance, Daisy Bristol, Lady Chatwick, has plenty of suitors vying for her hand . . . and her fortune. But a letter from a long-lost love sends Daisy and her young son to her Scottish Highland estate to buy time for his return. Along the way she encounters the powerful Cailean Mackenzie, laird of Arrandale and a notorious smuggler, and she is utterly – and unwillingly – bewitched.
Cailean has no use for any Sassenach in his glen. But Daisy's brazen, flirtatious nature and alluring beauty intrigue him. When her first love appears unexpectedly at her estate, Cailean knows that a passionate woman like Daisy cannot marry this man. And to prevent the union, Cailean must put his own life at risk to win her heart.
Being Elvis by Ray Connolly Elvis Presley is a giant figure in American popular culture, a man whose talent and fame were matched only by his later excesses and tragic end. A godlike entity in the history of rock and roll, this twentieth-century icon with a dazzling voice blended gospel and traditionally black rhythm and blues with country to create a completely new kind of music and blew the doors off a staid and repressed 1950s America.
In Being Elvis veteran rock journalist Ray Connolly takes a fresh look at the career of the world's most beloved singer, placing him, forty years after his death, not exhaustively in the garish neon lights of Las Vegas but back in his mid-twentieth-century, distinctly southern world. For new and seasoned fans alike, Connolly, who interviewed Elvis in 1969, re-creates a man who sprang from poverty in Tupelo, Mississippi , to unprecedented overnight fame, eclipsing Frank Sinatra and then inspiring the Beatles along the way.
Juxtaposing the music, the songs, and the incendiary live concerts with a personal life that would later careen wildly out of control, Connolly demonstrates that Elvis's amphetamine use began as early as his touring days of hysteria in the mid-1950's, and that the financial needs that drove him in the beginning would return to plague him at the very end. With a narrative informed by interviews over many years with John Lennon, Bob Dylan, B.B. King, Sam Phillips, and Roy Orbison, among many others, Connolly creates one of the most nuanced and mature portraits of this cultural phenomenon to date.
What distinguishes Being Elvis beyond the narrative itself is Connolly's more subtle examinations of white poverty, class aspirations, and the prison that is extreme fame. As we reach the end of his poignant account, Elvis's death at forty-two takes on the hue of a profoundly American tragedy. The creator of an American sound that resonates today, Elvis remains frozen in time, an enduring American icon who could "seamlessly soar into his falsetto of pleading and yearning" and capture an inner emotion, perhaps of eternal yearning, to which all of us can still relate.
Intimate and unsparing, Being Elvis explores the extravagance and irrationality inherent in the Elvis mythology, ultimately offering a thoughtful celebration of an immortal life.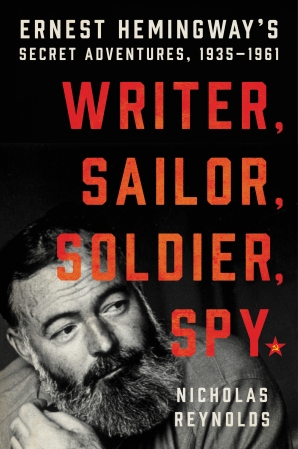 Writer, Sailor, Soldier, Spy by Nicholas Reynolds In 2010, when he was the historian at the esteemed CIA Museum, Nicholas Reynolds, a longtime American intelligence officer, former U.S. Marine colonel, and Oxford-trained historian, began to uncover clues suggesting Nobel Prize-winning novelist Ernest Hemingway's involvement in mid-twentieth-century spycraft was far more complex, sustained, and fraught with risks than has been previously understood. Now Reynolds's deeply researched and captivating narrative, Writer, Sailor, Soldier, Spy, reveals his discoveries for the first time, bringing to light the whole story of this hidden side of Hemingway's life: his troubling recruitment by Soviet spies to work with the NKVD, the forerunner to the KGB, followed in short order by a complex set of secret relationships with American agencies, including the FBI, the Department of State, the Office of Naval Intelligence (ONI), and the Office of Strategic Services (OSS), a precursor to the CIA.
Starting with Hemingway's sympathy to the antifascist forces during the 1930's, Reynolds illuminates Hemingway's immersion in the life-and-death world of the revolutionary left, from his passionate commitment to the Spanish Republic; his successful pursuit by Soviet NKVD agents, who valued Hemingway's influence, access, and mobility; his wartime meeting in East Asia with communist leader Chou En-lai, the future premier of China; and finally to his undercover involvement with Cuban rebels in the late 1950s and his sympathy for Fidel Castro. Reynolds equally explores Hemingway's participation in various roles as an agent for the U.S. government, including hunting Nazi submarines with ONI-supplied munitions in the Caribbean on his boat, Pilar; his command of an informant ring in Cuba called the "Crook Factory" that reported to the embassy in Havana; and his on-the-ground role in Europe, where he helped OSS gain key tactical intelligence for the liberation of Paris and fought alongside the infantry in the bloody endgame of World War II.
As he examines the links between Hemingway's work as an operative and as an author, Reynolds reveals how Hemingway's secret adventures influenced his literary output and contributed to the writer's block and mental decline (including paranoia) that plagued him during the postwar years – a period marked by the Red Scare and McCarthy hearings, which destroyed the life of anyone with Soviet connections. Reynolds also illuminates how those same experiences played a role in some of Hemingway's greatest works, including For Whom the Bell Tolls and The old Man and the Sea, while also adding to the burden that he carried at the end of his life and perhaps contributing to his suicide.
A literary biography with the soul of an espionage thriller, Writer, Sailor, Soldier, Spy is an essential contribution to our understanding of the life, work, and fate of one of America's most legendary authors.
New York 2140 by Kim Stanley Robinson New York Times bestselling author Kim Stanley Robinson returns with a bold and brilliant vision of New York City in the next century.
As the sea level rose, every street became a canal. Every skyscraper an island. For the residents of one apartment building in Madison Square, however, New York in the year 2140 is far from a drowned city.
There is the market trader who finds opportunities where others find trouble. There is the detective, whose work will never disappear – along with the lawyer's, of course.
There is the Internet star, beloved by millions for her airship adventures, and the building's manager, quietly respected for his attention to detail . Then there are two boys who don't live there, but have no other home – and who are more important to its future than anyone might imagine.
Lastly there are the coders, temporary residents on the roof, whose disappearance triggers a sequence of events that threatens the existence of all – and even the long-hidden foundations on which the city rests.
In the Name of the Family by Sarah Dunant Bestselling novelist Sarah Dunant has long been drawn to the high drama of Renaissance Italy: power, passion, beauty, brutality, and the ties of blood. With In the Name of the Family, she offers a thrilling exploration of the House of Borgia's final years, in the company of a young diplomat named Niccolo Machiavelli.
It is 1502 and Rodrigo Borgia, a self-confessed womanizer and master of political corruption, is now on the papal throne as Alexander VI. His daughter Lucrezia, aged twenty-two – already three times married and a pawn in her father's plans – is discovering her own power. And then there is his son Cesare Borgia, brilliant, ruthless, and increasingly unstable; it is his relationship with Machiavelli that gives the Florentine diplomat a master class in the dark arts of power and politics. What Machiavelli learns will go on to inform his great work of modern politics, The Prince. But while the pope rails against old age and his son's increasingly erratic behavior, it is Lucrezia who must navigate the treacherous court of Urbino, her new home, and another challenging marriage to create her own place in history.
Sarah Dunant again employs her remarkable gifts as a storyteller to bring to life the passionate men and women of the Borgia family, as well as the ever-compelling figure of Machiavelli; through whom the reader will experience one of the most fascinating – and doomed – dynasties of all time.
When Daddy Comes Home by Toni Maguire One day, young Antoinette finally thought it had all stopped. Her father was in prison and she was safe at home with her mother, free to be a child again. But it was not to last . . .
Hidden Figures by Margot Lee Shetterly Before John Glenn orbited the earth, or Neil Armstrong walked on the moon, a group of dedicated female mathematicians known as "human computers" used pencils, slide rules, and adding machines to calculate the numbers that would launch rockets, and astronauts, into space.
Among these problem-solvers were a group of exceptionally talented African American women. Originally math teacher sin the South's segregated public schools, these gifted professionals answered Uncle Sam's call during the labor shortages of World War II. With new jobs at the fascinating, high-energy world of the Langley Memorial Aeronautical Laboratory in Hampton, Virginia, they finally had a shot at jobs that would push their skills to the limits.
Even as Virginia's Jim Crow laws required them to be segregated from their white counterparts, the women of Langley's all-black "West Computing" group helped America achieve one of the things it desired most: a decisive victory over the Soviet Union in the Cold War, and complete domination of the heavens.
Starting in World War II and moving through to the Cold War, the Civil Rights Movement and the Space Race, Hidden Figures follows the interwoven accounts of Dorothy Vaughan, Mary Jackson, Katherine Johnson, and Christine Darden – four African American women who participated in some of NASA's greatest successes. It chronicles their careers over nearly three decades as they faced challenges, forged alliances, and used their intellect to change their own lives, and their country's future.
In Defense of a Liberal Education by Fareed Karia The liberal arts are under attack. Politicians have taken the lead in questioning the worth of humanities degrees for the nation's workforce. Majors like English and history, once very popular and highly respected, are now in steep decline. But this heavy vocational focus, argues Fareed Zakaria, is short-sighted and needlessly limiting. Manufacturing jobs get automated or outsourced, and specific vocational knowledge is often outdated within a few years. To succeed today, you need creativity, lateral thinking, communication skills, and more than anything, the ability to keep learning – precisely the gifts of a liberal education.
And with technology opening up public access to courses worldwide, these gifts can now be shared with millions. As Zakaria eloquently claims, we are actually at the dawn of the greatest expansion of liberal education in human history.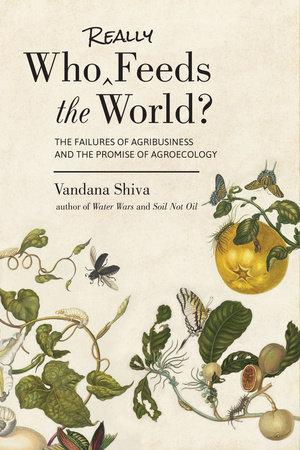 Who Really Feeds the World? by Vandana Shiva Debunking the notion that our current food crisis must be addressed through industrial agriculture and genetic modification, author and activist Vandana Shiva argues that those forces are in fact the ones responsible for the hunger problem in the first place.
Who Really Feeds the World? is a powerful manifesto calling for agricultural justice and genuine sustainability, drawing upon Shiva's thirty years of research and accomplishments in the field. She proposes that instead of relying on genetic modification and large-scale monocropping to solve the world's food crisis, we should look to agroecology – the knowledge of the interconnectedness that creates food – as a truly life-giving alternative to the industrial paradigm. Shiva succinctly and eloquently lays out the networks of people and processes that feed the world, exploring issues of diversity, the needs of small farmers, the importance of seed saving, the movement toward localization, and the role of women in producing the world's food.
Only What We Could Carry, edited with an Introduction by Lawson Fusao Inada, Preface by Patricia Wakida, Afterword by William Hohri Shortly after the Japanese attacked Pearl Harbor, the United States government uprooted 120,000 people of Japanese descent from their homes and banished them to remote internment camps. This collection of reminiscences, stories, poems, photographs, and graphic art expresses the range of powerful and sometimes conflicting emotions that arose from the internment experience. Also included are propaganda, government documents, and stories of those outside the camps whose lives were interwoven with those of the internees.
The Rosie Project by Graeme Simsion Don Tillman, genetics professor, is getting married. Or he will be, when his sixteen-page, scientifically valid survey yields a candidate (see: the Wife Project). Designed to filter out the drinkers, the smokers, the vegans, the late arrivers, Don's questionnaire is, for this socially challenged academic, the most logical method to find the perfect partner.
Enter Rosie Jarman.
Don quickly disqualifies her as a potential wife but is drawn into Rosie's quest to find her biological father (see: the Father Project). When something like a friendship develops, Don must confront the spontaneous whirlwind that Rosie and the decidedly unscientific conclusion that sometimes you don't find love, it finds you.
Other new titles include: Put 'Em Up: A Comprehensive Home Preserving Guide for the Creative Cook from Drying and Freezing to Canning and Pickling by Sherri Brooks Vinton; Appalachian Trail: Thru-Hikers' Companion; Long-Distance Hiking: Lessons from the Appalachian Trail by Roland Muesser; Genghis Khan and the Making of the Modern World by Jack Weatherford; Looking Like the Enemy: My Story of Imprisonment in Japanese-American Internment Camps by Mary Matsuda Gruenewald; Advances in Oncology Nursing, edited by Margaret Barton-Burke; The Essential Guide to Motorcycle Maintenance by Mark Zimmerman; and Agroforestry in Sustainable Agricultural Systems, edited by Louise E. Buck, James P. Lassoie, and Erick C.M. Fernandes.
MOVIES: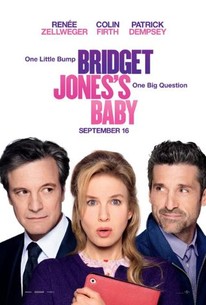 Other new movies include: Beer for my Horses; Thundercats, Season 1, Volume 1; and Fear the Walking Dead: The Complete Second Season
We'll see you soon! 🙂